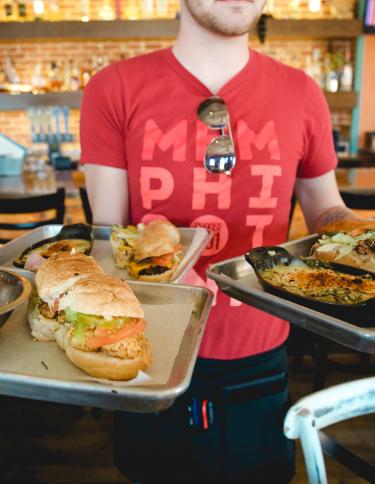 Visiting Memphis? Welcome! We bet you are hungry. Wondering where all the locals eat? We can help because here in Memphis we love to eat. How can you not when the food is so good? Here is a solid list to get you started, full of secret spots and hidden gems, all locally-owned restaurants. We'll get you covered here with breakfast, lunch, dinner, and late-night eats but this is just the start of places to hit. There are so many more spots to uncover during your visit. In addition to this list, Memphis' most famous food remains barbecue with 101+ bbq joints.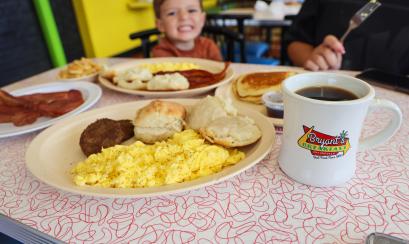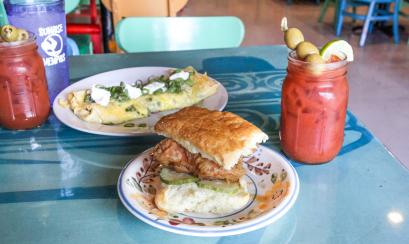 Let's start with Breakfast
3519 Walker Ave, Memphis, TN 38111
This award-winning restaurant has been called the "best breakfast in Memphis," but the fun part is deciding for yourself. Check out their crazy-amazing omelets like the Hungry Tiger, piled with home fries, veggies, meats, and cheese, or go for the cinnamon roll pancakes. . Expect a crowd on the weekends—we recommend going early or on a weekday morning.
540 S Main St, Memphis, TN 38103
This historic diner nestled on South Main claims to be the oldest in Memphis, serving patrons since 1919. A favorite menu item is their sweet potato pancakes, but the goodness extends far beyond those. They are open early and late, and serve alcohol—including boozy milkshakes—which is always a bonus. The Arcade is a favorite for photo shoots, too, because of its old-school diner vibe and Elvis history.  This breakfast spot is just one of many places to visit on our Ultimate Elvis Presley Bucket List guide.
477 S Main St., Memphis, TN 38103
Although located inside the Arrive Hotel, this spot is always crawling with locals looking for a bite and great coffee. This is a perfect spot for people in a hurry with their at the ready pastries and hand pies or sit and enjoy their main menu in the super stylish lobby that's eclectic vintage meets modern. Believe us when we say, we've never heard anything but raves for their avocado toast.
3965 Summer Ave, Memphis, TN 38122
If you want a no-nonsense breakfast place that serves up huge portions, Bryant's is your place. This classic Memphis institution is always crowded, so prepare to wait for a few minutes in line before ordering at the window. But once you try their buttery biscuits and amazing gravy, it will all be worth it.
327 S Main St., Memphis, TN 38103
Waffles so delicious and savory, you won't believe they're gluten-free and health conscious. This funky, local cafe serves up breakfast and lunch. Choose from many different sweet or savory waffles like the Flutternuffle and S'mores Waffle Sliders or the Brisket Waffle Benedict.  The macro bowls are also a local favorite. The menu will have you drooling!
Here's more favorite breakfast spots for locates located in downtown Memphis.
Lunch
363 Mulberry St, Memphis, TN 38103 and 2117 Peabody Ave, Memphis, TN 38104
This is the go-to spot in Downtown and Midtown is famous for its Jameson Slushies but people stay for their slider style sandwiches and wings. They have different specials each day but the Ribeye, Chick'n-Fill-Ay, and Big Deuce sliders are all very popular. We love the the shoestring fries served with a delicious housemade bourbon mayo.
multiple locations
For a kid-friendly lunch spot, Huey's is your place! The star of their menu is their burgers, and their sweet potato waffle fries are not to be missed. They have a ton of locations all over town, so you are never too far away. Make sure you take the time to shoot a toothpick into the ceiling or sign your name on their walls - it will make sense when you get there. 
45 S Main St, Memphis, TN 38103 and 820 Cooper St., Memphis, TN 38103
Amazing tacos - what more needs to be said? Ok, we can give you a few other details. Maciel's serves up authentic, fresh Mexican food in the heart of Downtown, near Court Square and in Cooper Young, where they have a patio. You order at the counter and can watch them cook your food right then and there. But it isn't just delicious - it is also affordable, and they have great lunch specials and serve beer as well.
87 S 2nd St #3009, Memphis, TN 38103 and 1250 N Germantown Pkwy, Ste 123, Cordova, TN 38016
For a fun time with insanely large portions, try Kooky Canuck. If you are in the mood to get absolutely stuffed with a giant burger or an oddly-appetizing salad, this is your place. They also have more traditional Canadian food like poutine and s'mores you cook right at the table. Their Downtown location makes you feel like you are in an upscale lodge somewhere woodsy. Kind of random for Memphis but hey, this is an eclectic type of town. They also have a Cordova location with a nice patio if you find yourself in the 'burbs. 
496 Tennessee Street, Memphis, TN 38103
Follow your food mood for lunch at By The Brewery, which serves breakfast and lunch at a quaint cafe downtown. Go for comfort with Jewish favorites like matzo ball soup or a piled-high corned beef on rye (a Reuben). If you long for something lighter, there are big salads and the flavorful Cuban grain bowl with black beans, sweet potatoes, and veggies. The restaurant is literally by the brewery—the historic Tennessee Brewery apartments—and just steps away from the Bluff Walk if you want a post-lunch stroll or picnic spot.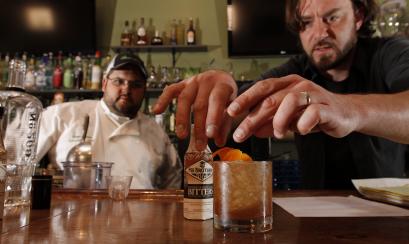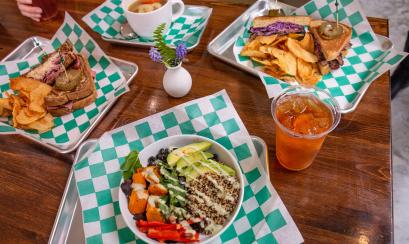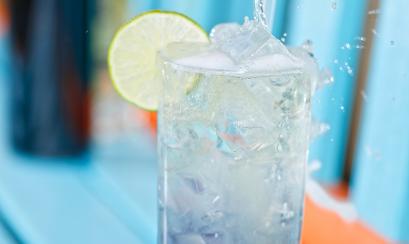 Dinner
966 Cooper St, Memphis, TN 38104
The Beauty Shop, aptly named, is actually housed in a former beauty shop right in Cooper-Young. Allegedly, Priscilla Presley used to go there to get her beehive perfected. And while you can no longer get your coif perfected there, you can dine under a vintage hair dryer. The Beauty Shop is funky, it is swanky and it is delicious. The menu is eclectic with a lot of excellent specials and not-to-be-missed desserts and cocktails.
2144 Monroe Ave, Memphis, TN 38104
A creation of one of Memphis favorite chefs, Kelly English, Second Line serves casual and authentic New Orleans food with a Memphis flare and has one killer back patio. Try their roast beef po-boy and a fresh-squeezed hurricane, and dine outdoors in the heart of Midtown. There's even an outdoor bar for imbibing a cocktail or pint of local beer.
Brookhaven Cir, Memphis, TN 38117
Andrew Michael Italian Kitchen is the first restaurant from famed local chefs Andrew Ticer and Michael Hudman, a duo regularly nominated for James Beard Awards and featured in The New York Times and VOGUE. Expect Italian food with a Southern flair, including handmade pastas and inventive seafood dishes. It's an upscale restaurant, but it's cozy, too, with intimate dining rooms and a heated patio with fireplace. If you're downtown, Ticer and Hudman are also the minds behind three other date-night dinner hotspots: Catherine & Mary's and Bishop. 
325 S Main St., Memphis, TN 38103 
The oldest tavern in Memphis keeps bringing people out for their huge burgers and sandwiches.  You'll need to give their catfish plate a try -- the menu boasts that Janet Jackson said theirs was the best she ever had.
50 Harbor Town Square, Memphis, TN 38103
Paulette's is one of the best options if you want a riverfront water view with your meal. Tucked inside the River Inn of Harbortown, Paulette's serves classic French dishes like Foie Gras with glazed pears and artisanal cheese plates, as well as filet mignon with au gratin potatoes, and seafood options like the crabmeat and spinach crepes.
668 Union Ave. Memphis, TN 38103
In The Edge District a little east of downtown, Chef Tam cooks up some of the boldest soul food dishes around. The Food Network favorite, Tamra Patterson, serves up several varieties of hot wings, plus fried catfish, skillet salmon, and fried chicken sandwiches. It's a crime not to order a side of Muddy Water Mac 'n' Cheese, which comes packed with crawfish, shrimp, and crab meat, with your meal.
Happy Hour
272 S Main St, Memphis, TN 38103
Downtown's newest fine-dining restaurant boasts one of the most generous happy hours but the kicker is that it's exclusive to their large patio. Enjoy $7 classic cocktails, $5 draft beers, and $7 house wines from 5 p.m. to 7 p.m. Monday through Saturday.
2559 Broad Ave, Memphis, TN 38112
Our local pirate bar has specials for scalawags and scoundrels every single day from 4 p.m. to 7 p.m. including cocktails and oysters. The moody Broad Avenue spot's interior is inspired by a wooden ship's hull and there's plenty of pirate decor, too. Saturdays mean Martini Madness, with discounts on martinis from 4 p.m. - 7 p.m.
117 Union Ave, Memphis, TN 38103
Downtown's premier steakhouse offers an Executive Happy Hour Tuesdays through Saturdays from 4 p.m. to 6 p.m. Sit at the stunning bar, or enjoy outdoors sips and drinks. 117 Prime offers $1 Gulf Oysters, $5 house wines, $5 classic cocktails, and $3 local beers. Make reservations online. 
940 Cooper St, Memphis, TN 38104
A classic and favorite happy hour among locals. Alchemy is dedicated to the craft of a good cocktail. House cocktails, wine by the glass, all beer, and well liquor are half off for this Monday - Saturday happy hour that runs from 4-6 PM. It's always a good idea to make a reservation.
2115 Madison Ave, Memphis, TN 38104 and 6450 Poplar Ave #4882, Memphis, TN, 38119
With two locations (Overton Square and East Memphis) this taco and tapas bar is the place to go for a margarita and some table-made guacamole. Monday - Friday from 3 - 6 p.m. they have social hour with $4 draft beers, $5 sangria, and $6 Luna Ritas. On the weekends, Babalu offers $3 make-your-own-mimosas during brunch.
Want even more ideas? We've compiled 15 Memphis happy hours to try just for you.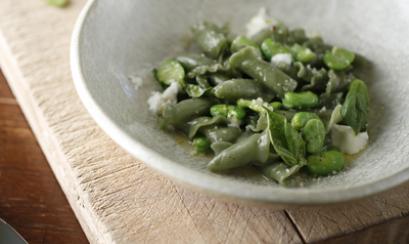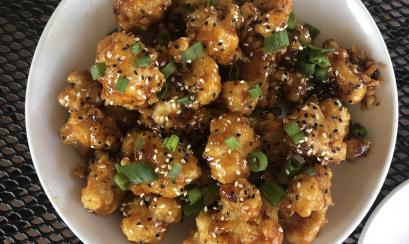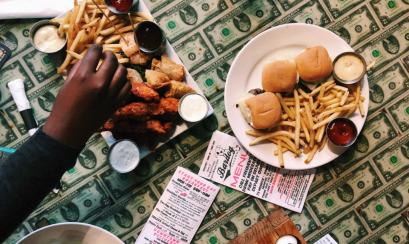 Late-Night Hangout
Hours are subject to change. Call ahead to confirm. 
205 Beale St, Memphis, TN 38103
Founded in 1912, this century-old greasy hamburger joint stays open late and is conveniently located right on Beale. So, before calling a Lyft home, stop by and grab some hangover-prevention food that's sure to please.
73 Monroe Ave, Memphis, TN 38103
Bardog is the kind of place that serves as the after party... to the after party. When you are going full force Downtown, it's inevitable you will find yourself at Bardog at some point. Luckily, their kitchen is open midnight and the pub stays open until 3 a.m. Bardog's gastropub fare is local favorite, including the best chicken tenders you'll ever try.
1445 Jackson Ave, Memphis, TN 38107
This is a classic Memphis dive bar with a unique twist—they serve Greek-style burgers and an excellent rack of ribs. Random, but truly great! They only serve beer, which goes with the laid-back atmosphere, shuffleboard, and old-school jukebox. 
531 S Main St, Memphis, TN 38103
This place puts the "dive" in dive bar. The famous Memphis late-night haunt is in every travel guide and spooky bar list. There's a ton of history hidden behind the cracked plaster walls, random bathtubs, and dimly lit corners. Locals know there's more to E&H than ghost stories, though, and they stop in for a beer and a Soul Burger (the only item on the food menu). If you're in the know, you can get a liquor drink from Mr. Nate at the upstairs bar.
964 Cooper St, Memphis, TN 38104
Midtown's favorite late-night hangout is small but mighty—with a great cocktail menu, eclectic decor, and excellent music from the hottest  local bands and traveling acts. Open from 5:30 p.m. - 'til, this bar goes with the flow but is usually open quite late on weekends. You'll be surrounded by locals and Memphis musicians as its a popular after hours spot in the artsy Cooper Young neighborhood. 
3547 Walker Ave. Memphis, TN 38111
Just off the Highland Strip, R.P. Tracks is beloved local pub and a University District staple for nearly 35 years. It's known for great food, including plenty of options for vegans and vegetarians. Order the irresistible BBQ tofu nachos, quesadilla, or a burger and sweet potato fries with a local brew or cocktail. The kitchen is open until 10 or 11 p.m. nightly (call ahead to confirm) while the bar stays open until midnight. 
For even more bar-hopping stops, we've curated a list of our favorite Memphis bars.