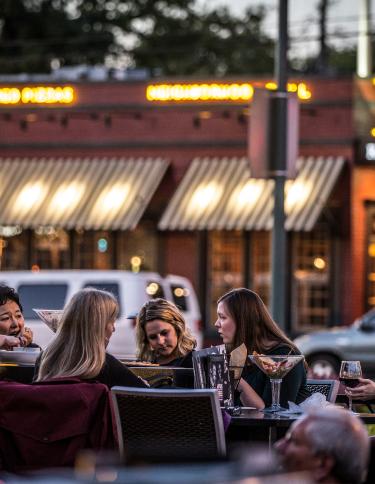 Eat Like A Local In Memphis
Visiting Memphis? Welcome! I bet you are hungry. Wondering where all the locals eat? We can help. Here is a solid list to get you started, full of secret spots and hidden gems, all of course locally-owned restaurants. 
Breakfast
3519 Walker Ave, Memphis, TN 38111
This award-winning restaurant has been hailed as the "best breakfast in Memphis," but you will have to decide for yourself. Check out their crazy-amazing omelets like the Hungry Tiger, piled with home fries, veggies and multiple meats and cheeses. It can get crowded on the weekends, so shoot for a weekday morning or go a little early for the easiest dining experience. Otherwise, it's worth waiting for!
540 S Main St, Memphis, TN 38103
This historic diner nestled on South Main is said to be the oldest in Memphis, serving patrons since 1919. A favorite menu item is their sweet potato pancakes, but the goodness extends far beyond those. The are open early and late, and now serve alcohol - including boozy milkshakes - which is always a bonus.
3965 Summer Ave, Memphis, TN 38122
If you want a no-nonsense breakfast place that serves up huge portions, Bryant's is your place. This classic Memphis institution is always crowded, so prepare to wait for a few minutes in line before ordering at the window. But once you try their buttery biscuits, it will all be worth it. 
113 Court Ave, Memphis, TN 38103
For a dependable, affordable breakfast spot with pancakes the size of your face and a million coffee refills from friendly servers, check out Blue Plate Cafe. There are two locations - one Downtown, one out in East Memphis. Both are excellent, so pick which is closer and dig right in.
603 N McLean Blvd, Memphis, TN 38107
A Memphis favorite, this breakfast spot also serves as a latte-art-slinging coffee shop dishing out fresh-made donuts and pastries. Their full menu has some great items like Sunny Tater Hash made with sweet potatoes, or Chicken and Waffles. They have three locations to choose from: Highland (near The University of Memphis), Midtown and Harbor Town.
Lunch
1400 Union Ave, Memphis, TN 38104
This is the go-to spot for Downtown workers who need to get their quick and easy soul food fix during their lunch break. If you've never had a meat and three (choose a meat entree and three sides), then you've never been to the South. They have different specials and menu items each day, with some staple items like fried catfish, homemade spaghetti and a ton of sides like black eyed peas and fresh turnip greens. 
For a kid-friendly lunch spot, Huey's is your place! The star of their menu is their burgers, and their sweet potato waffle fries are not to be missed. They have a ton of locations all over town, so you are never too far away. Make sure you take the time to shoot a toothpick into the ceiling or sign your name on their walls - it will make sense when you get there. 
 
45 S Main St, Memphis, TN 38103
Amazing tacos - what more needs to be said? Ok, we can give you a few other details. Maciel's serves up authentic, fresh Mexican food in the heart of Downtown, near Court Square. You order at the counter and can watch them cook your food right then and there. But it isn't just delicious - it is also affordable, and they have great lunch specials and serve beer as well.
87 S 2nd St #3009, Memphis, TN 38103
For a fun time with insanely large portions, try Kooky Canuck. If you are in the mood to get absolutely stuffed with a giant burger or an oddly-appetizing salad, this is your place. They also have more traditional Canadian food like poutine and s'mores you cook right at the table. Their new, upgraded Downtown location makes you feel like you are in an upscale lodge somewhere woodsy. Kind of random for Memphis but hey, this is an eclectic type of town.
69 Monroe Ave, Memphis, TN 38103
They also claim to be Memphis oldest restaurant - a debate we will leave between them and The Arcade. But, either way, it's historic, it's a Memphis institution, and it's where you will find lots of classic, old-school Memphians having lunch in their business suits, because they know it is worth the time. They have strong soul-food fare, with menu items like pot-roast, corn sticks and turnip greens.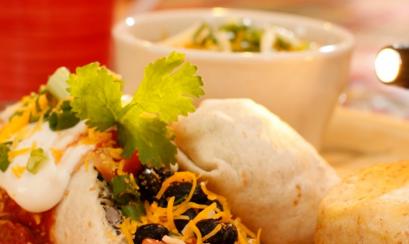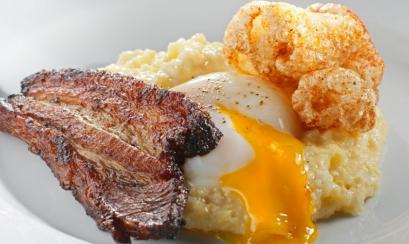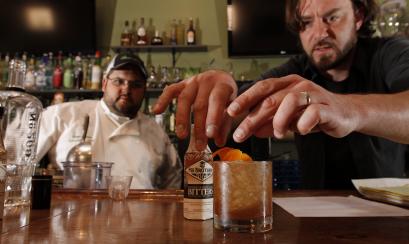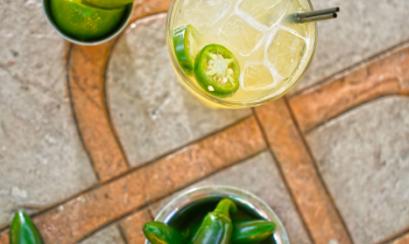 Dinner
966 Cooper St, Memphis, TN 38104
The Beauty Shop, aptly named, is actually housed in an old beauty shop right in Cooper-Young. Allegedly, Priscilla Presley used to go there to get her beehive perfected. And while you can no longer get your coif perfected there, you can dine under a vintage hairdryer. The Beauty Shop is funky, it is swanky and it is delicious. The menu is eclectic with a lot of excellent specials and not-to-be-missed desserts and cocktails.
2144 Monroe Ave, Memphis, TN 38104
A creation of one of Memphis favorite chefs, Kelly English, The Second Line serves casual and authentic New Orleans food with a Memphis flare and has one killer back patio. Try their roast beef po-boy and a fresh-squeezed hurricane, and dine outdoors in the heart of Midtown.
Brookhaven Cir, Memphis, TN 38117
These restaurants sit across the street from each other in East Memphis and are the product of beloved local chefs Andrew Ticer and Michael Hudman, who were recently featured (for the second time!) in The New York Times. Both places serve up Italian food with a Southern flair. Check out Hog & Hominy for a more laid back atmosphere with awesome pizza, inventive vegetable dishes and cured meats plus lots of lunch specials. Andrew Michael Italian Kitchen is the place to go for a more upscale dinner experience with linen napkins and a cozy atmosphere. Their handmade pasta dishes are a must try.
80 Monroe Avenue, Memphis, TN 38103
Felicia Suzanne's is another upscale restaurant serving up Southern fusion delicacies tucked into the heart of Downtown. They have an awesome patio making it the perfect place for a fancy night out under the stars. (Note:  This might be the dinner section but their Friday lunch with 25-cent mini martinis is too good not to mention.)
50 Harbor Town Square, Memphis, TN 38103
Paulette's is one of the best options if you want a riverfront water view with your meal. Tucked inside the River Inn of Harbortown, Paulette's serves classic French dishes like Foie Gras with glazed pears and artisanal cheese plates, as well as filet mignon with au gratin potatoes, and seafood options like the crabmeat and spinach crepes.
535 S Highland St, Memphis, TN 38111
The Bluff sits on the Highland Strip, a row of restaurants and shops near the University of Memphis rapidly growing in popularity. It is a great place to catch some live music and enjoy dinner. Their menu is Creole-inspired with starters like fried alligator bites, plenty of po-boy options to choose from and heavier main entrees like fried catfish, shrimp, crawfish and oysters.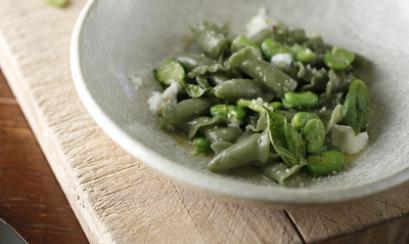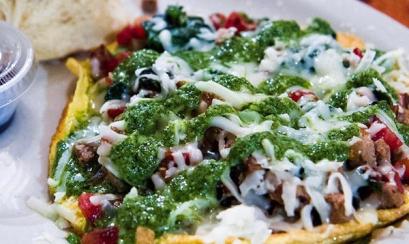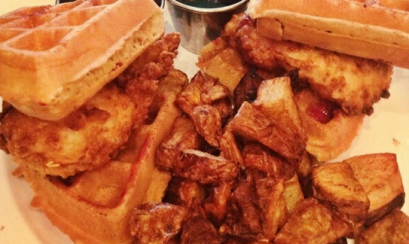 Happy Hour
22 Cooper St, Memphis, TN 38104
This Midtown sweet spot has a longstanding popular bar, with a mixologist-friendly cocktails and small plates. A little bit fancy, you aren't going to find any deep drink discounts, but you will be treated to one heck of a beverage, good ambiance and tasty bites. 
937 Cooper St, Memphis, TN 38104
This Cooper-Young favorite not only has a brand new giant bar with tons of seating, but 50 cent oysters from 5 p.m. - 7 p.m. Tuesday through Friday. If oysters are not your thing, they have plenty of other absolutely mouth-watering items to choose from — a lot of it locally sourced and all of it fresh. Lots of drink specials to be had as well, changing daily, so check their website for what to expect.
2119 Madison Ave, Memphis, TN 38104​
If you are in Midtown looking for a guaranteed good time, Lafayette's is your place. From the absolutely amazing concerts every single night of the week to the giant patio overlooking the hopping Overton Square area, Lafayette's is the perfect place to go with you want to kick back and relax, or party hard late with friends. Food and drink specials vary from day to day. 
361 S Main St, Memphis, TN 38103
If you are Downtown, South of Beale, or as locals call it, S.O.B., is a solid choice for happy hour bliss. Monday - Friday from 3 - 6 p.m., they have $2 off drafts, well liquors, wines, cocktails and bites, all of which are delicious. Plus, they serve their famous (and FREE) S.O.B. popcorn so it is a win win all around. 
2115 Madison Ave, Memphis, TN 38104
Located in Overton Square, this taco and tapas bar is the place to go for a margarita and some table-made guacamole. Monday - Friday from 4 - 6 p.m. they have social hour with $2 tacos and discounts on drinks. For an extra good time, check out Margarita Monday's for $3 off their tequila goodness.
 
Get Crafty With Memphis Brews
We asked local chocolatier and beer connoisseur Phillip Ashley Rix to give us the bubbly on Memphis craft beers and his favorite pairings. Find your new favorite beer.
Get Saucy With Memphis Barbecue
Kelly English, owner of Restaurant Iris and Second Line, takes us on a slow smokin' tour of Memphis barbecue. Find your shack.
Late-Night Hangout
205 Beale St, Memphis, TN 38103
Founded in 1912, this century-old greasy hamburger joint stays open really late and is conveniently located right on Beale. So, before calling a Lyft home, stop by and grab some hangover-prevention food that's sure to please.
73 Monroe Ave, Memphis, TN 38103
Bardog is the kind of place that serves as the after party... to the after party. When you are going full force Downtown, it is pretty much inevitable you will at some point find yourself at Bardog. Luckily, their kitchen is open late, their gastropub fare is a favorite of locals in the know, and their jukebox is loud so it is an excellent way to end the evening.
1445 Jackson Ave, Memphis, TN 38107
This is a classic Memphis dive bar with a unique twist - they serve Greek burgers and an excellent rack of ribs. Random, but great! They only serve beer, but with the delicious food and laid-back atmosphere, you won't mind. 
679 Adams Ave, Memphis, TN 38105
Oh Mollie Fontaine, how we love you. Housed in an ancient Victorian mansion in the Edge neighborhood, the atmosphere here is definitely unique with loud art and loud music to boot. There are multiple rooms to hang out in, a full bar and snack menu. Check out their fries served in a Chinese food take out box, because, why not?
531 S Main St, Memphis, TN 38103
Earnestine & Hazel's is the famous Memphis bar found in every travel book with a provocative, intriguing backstory that everyone likes to discuss. A former brothel, this historic Downtown staple boasts cracked plaster walls, dark lighting and a few ghosts to scare the heck out of patrons. Plenty of locals stop by at least once a weekend for a beer and Soul Burger (the only item on the menu). It's definitely worth checking out...if you are not too spooked. 
964 Cooper St, Memphis, TN 38104
This Midtown favorite hangout boasts colorful decor, an eclectic menu of small plates and excellent music from the hottest up-and-coming and established local bands. Their food menu changes seasonally, so check their website for what to expect. Their cocktails are always delicious. They are open until 3 a.m. and the music is top notch. Plus, they have a vintage photo booth, so take some snaps to remember your time spent in Memphis, Tennessee.