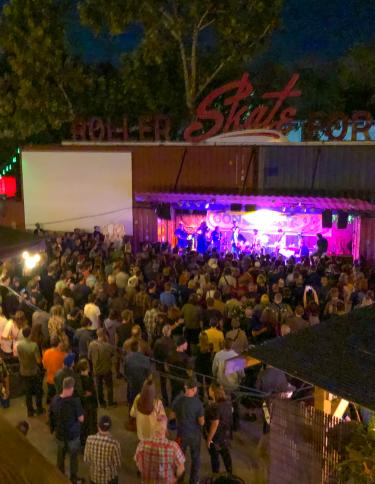 Goner Records invites you to experience one of Memphis' best music festivals, Gonerfest 20. Attend this lively multi-day rock festival at Midtown's railyard hangout, Railgarten, September 28 - October 1. You and your crew will be joined by a sea of rock 'n' roll fans at the outdoor music venue to see talented artists and bands from around the world gather to play at this Tennessee music festival, including Osees, The Mummies, The Glories, Marked Men, and more.
What is Gonerfest?
For 20 years and counting, local-favorite record store Goner Records has played host to the annual rock festival Gonerfest. This multi-day show brings in all sorts of alternative rockers, from punk outfits to lo-fi R&B bands to indie artists and so much more — all to the home of the blues, soul and rock 'n' roll for an unforgettable weekend of jams each fall.
What are my ticket options?
Gonerfest Golden Pass gives you access to all Gonerfest 20 events and comes with a free streaming pass if you or a friend want to catch the action online. A limited number of single-day passes may be available for purchase at the gate each day, but it's best to buy your tickets in advance to ensure entry into the festival. Tickets are sold out for Gonerfest 2023. Stay tuned for live stream details.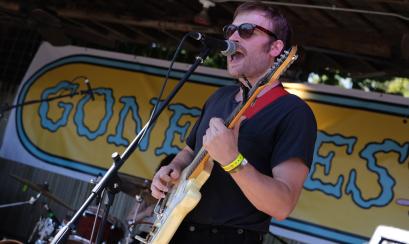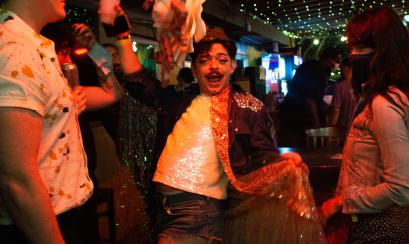 Memphis Musts for Goner Fans
With Gonerfest centered in Midtown Memphis, you're central to all of Memphis' best attractions. Make time to visit these historic sites to learn more about our city's legendary musical heritage.
This former 50's-style beauty shop was once the preferred salon of Priscilla Presley. Now it's a local-favorite spot in the Cooper Young Entertainment District where you can dig into unique plates like watermelon & wings, voodoo stew and pork & peach.
Pay homage to "the man in black" by visiting the Johnny Cash statue in Cooper Young. Cash got his start right here in Memphis at legendary Sun Studio. The statue of Cash stands just outside the location of his first performance. 
If you're in town for Gonerfest, you have to make a pitstop at Goner Records. This record store is widely considered one of the best in the country. Browse a wide variety of records to discover your new favorite band or song.
Stax Records was home of the "Memphis Sound," that raw, sultry Southern-style soul music made famous by the likes of Sam & Dave, Otis Redding, Carla Thomas and Isaac Hayes. Visit the museum to learn more about the Stax story.  
Experience Elvis Presley's Graceland. Tour the mansion and all the attractions of Elvis Presley's Memphis to learn more about the king of rock and roll and how his legacy lives on in Memphis. 
Get Memphis' music history lesson by touring the Memphis Rock 'n' Soul Museum. Just steps from iconic Beale Street, the museum takes you back to the roots of Memphis music and shows how its legendary artists and musicians influenced the world.
Located at the Lorraine Motel, where Dr. Martin Luther King Jr. was assassinated, the National Civil Rights Museum takes you on a 400-year journey through Civil Rights history. Visit the museum to learn about the incredible figures who fought for equality in our nation.
One of America's most iconic streets, Beale Street is a must for anyone visiting Memphis. Every night of the week, you'll find musicians following in the footsteps of Memphis music legends, playing the clubs, blues bars and juke joints that line the street.