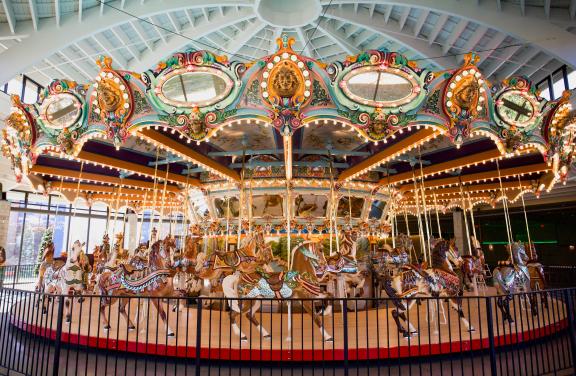 YOUR MEMPHIS FAMILY VACAY STARTS HERE
Ready to make some memories? We've rounded up our best hotels, citywide adventures and a full list of FREE kid-friendly things to do when you enjoy Memphis with your family.
FAMILY-FRIENDLY MUSEUMS. OUTDOOR FUN. AN AWARD-WINNING ZOO. THE KIDS ARE GONNA LOVE IT. 
Make your trip to Memphis a family affair and you'll make memories across generations. Take a family vote to decide where to go first! Memphis' family-friendly attractions include hands-on museums that mix learning with play like the Fire Museum, Children's Museum, and Memphis Museum of Science and History; iconic experiences like
TOP THINGS TO DO WITH THE FAMILY IN MEMPHIS
Imagine Your family's #Bestdayever in Memphis
Picture your family's best day ever in Memphis: running through My Big Backyard at Memphis Botanic Garden; playing pilot at the Children's Museum of Memphis; feeding a giraffe at Memphis Zoo; watching cute ducks march at The Peabody; and more.