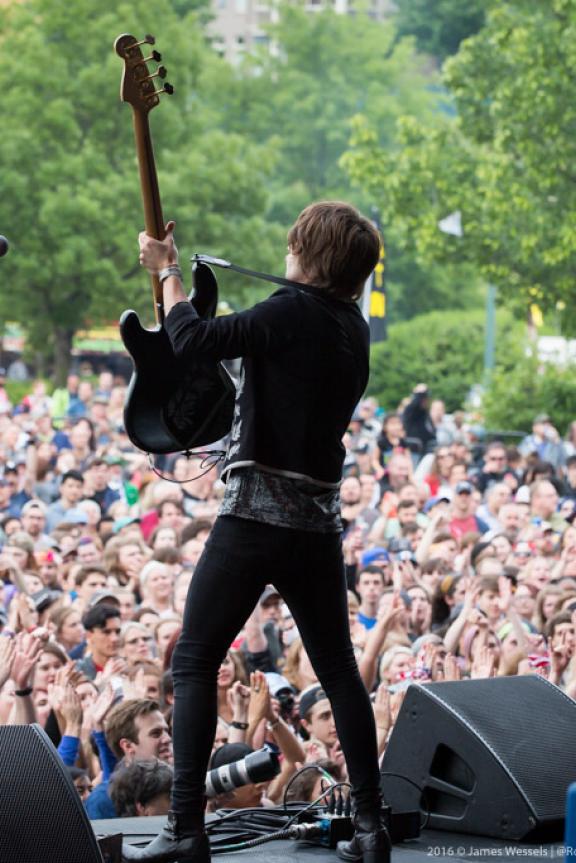 It doesn't matter which weekend you decide to visit this spring, there's something happening in Memphis. Whether it's a food festival, cultural celebration, award winning play, or rockin' concert, you'll find the party or maybe the party will find you. 
February 4 – May 15, 2022
Stop by the Brooks Museum of Art to witness two must-see Andy Warhol exhibits. Andy Warhol: Silver Clouds was created by the legendary artist in 1966. This immersive experience invites guests to walk through the exhibit as metallic balloons float around the room. Andy Warhol: Little Red Book features 20 Polaroid pictures from Warhol's Little Red Book #114. Browse a collection of candid photos of Warhol's friends and associates taken by the artist in the summer of 1972. While on-site, make time to walk the museum grounds. Several sculptures are located just outside the museum's building, inviting impromptu spring art walks.
March 25-June 5, 2022
See the works of one of the most beloved artists in history, projected across the Graceland Exhibition Center. This temporary exhibit features over 300 works from Vincent Van Gogh, including famed pieces "The Starry Night" and "Café Terrace at Night." Learn More.
April 2, 2022
Calling all jazz lovers! The 3rd Annual River City Jazz and Music Festival is set for April 2, 2022. Head downtown to the Cannon Center for the Performing Arts to see some of the best jazz artists in the business. This year's performers include After 7, Gerald Albright, Eric Benet, Kenny Lattimore, Saxophonist Joe Johnson and bassist Julian Vaughn. Get your tickets.
April-August 2022
Have a grand slam of a good time with the best Minor League baseball team in the country. The St. Louis Cardinals affiliate serves up a home run at every Redbirds game with fun activities and games to keep everyone in their seats beyond the 7th inning stretch. Select games even include a fireworks show at the end!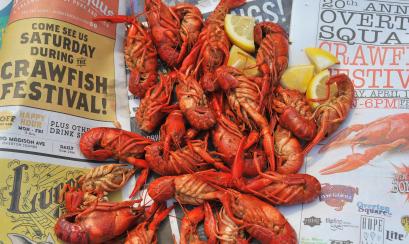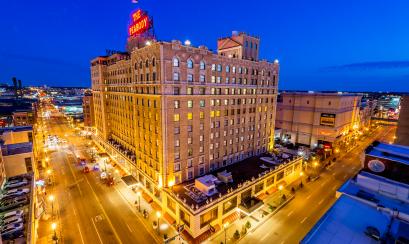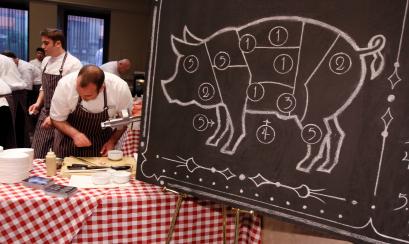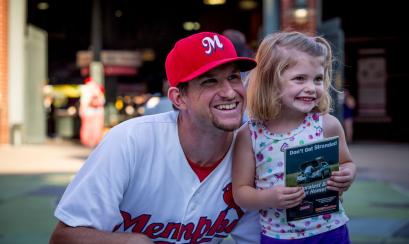 April 1-30, 2022
Check Opera Memphis' events calendar to follow the group around town all month long as they belt out powerful pop-up performances in locations including the Stax Museum of American Soul Music, Overton Square and Crosstown Concourse. 
Starting April 7, 2022
Thursdays from April 7 through June 6, 2022, head to Chimes Square in Overton Park for free movies. The films kick off at 8 p.m. and include classics from The Wizard of Oz to North by Northwest. 
April 24, 2022
Venture to the heart of Downtown Memphis to enjoy delicious crawfish amongst a sea of your new best friends at Rajun Cajun Crawfish Festival on April 24, 2022. This festival is filled with arts and crafts, games, live music and a whole lotta crawfish. Come celebrate Cajun country's favorite dish.
Spring & Summer 2022
Party on the most happenin' rooftop in Memphis! If you're 21+, kick off your weekend at the Peabody Memphis hotel's weekly rooftop party. Every Thursday throughout Spring and Summer, the Peabody welcomes a live DJ and weekly headliner for the ultimate Memphis party. Several bars, a large dance floor, a VIP area and a beautiful view of the Mississippi River's sunset set the tone for a memorable dance party in Memphis.
April 29-May 1, 2022
Three days, four stages, and over 60 world-class acts. The largest music festival in Memphis is moving to the Memphis Fairgrounds this year. Guests can expect artists from every genre of music in an unmatched lineup of top talent. This year's performers include Megan Thee Stallion, Lil Wayne, Van Morrison, Weezer, The Smashing Pumpkins, Sammy Hagar & The Circle, Counting Crows, Three 6 Mafia, Sarah McLachlan, Moneybagg Yo, Death Cab for Cutie and more. Get your tickets today!
May - October 2022
Experience Alice's Adventures at the Garden at Memphis Botanic Garden. May through October 2022, the Garden will come alive with giant literary-themed topiary-like sculptures of characters from "Alice's Adventures in Wonderland." 
May 6-9, 2022
See some of the greatest blues musicians from around the world perform live on iconic Beale Street at the International Blues Challenge. The world's largest gathering of blues musicians features four days of showcases, book signings, master classes, seminars and, of course, lots of live blues music. Get your passes today to see how different cultures interpret the blues.  
May 11-14, 2022
Memphis in May is just around the corner, and we bet you can already smell the barbecue! Memphis is the barbecue capital of the world, so naturally the Bluff City is home to the World Championship Barbecue Cooking Contest. Stop by the Memphis Fairgrounds, where the world's best smokers and pitmasters will be hard at work perfecting their ribs, rubs and sauces in hopes to be crowned the king or queen of Memphis barbecue. Travel Tip: Remember this isn't a food festival. You'll only be able to sample the recipes of cooking teams if you're invited to their booths, but there's still tons of food and fun for guests too!