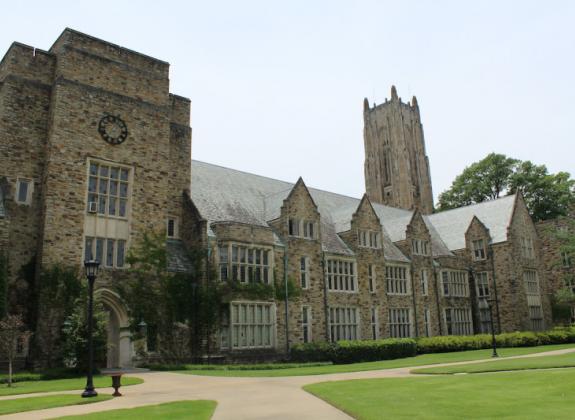 Rhodes College is a national, four-year, private, coeducational, residential college committed to the liberal arts and sciences. Our highest priorities are intellectual engagement, service to others, and honor among ourselves. We enjoy one of the country's most beautiful campuses in the heart of Memphis, an economic, political and cultural center, making Rhodes one of a handful of prominent liberal arts colleges located in a major metropolitan area.
Rhodes is profiled in The Princeton Review's recently released The Best 381 Colleges for 2017, and ranks No. 1 on its Most Beautiful Campus list and No. 2 for Most Engaged in Community Service. For the second year in a row, Rhodes was also included in The Princeton Review's lists of "Colleges That Create Futures" and "Colleges That Pay You Back." For two years in a row, Rhodes was named America's #1 Service-Oriented College by Newsweek magazine. In addition, Rhodes regularly garners accolades from U.S. News and World Report, Forbes and Fiske's Guide to Colleges. Rhodes is also profiled in the prestigious book Colleges That Change Lives.
Tours of the campus may be scheduled online.
Rhodes College also provides a beautiful setting for your next sporting event. Campus facilities are available for many different types of events, including basketball, lacrosse, field hockey, volleyball, baseball, golf, track, tennis, football, soccer, swimming and more.
Meeting Space ▲
Room
Sq. Feet
Banquet Capacity
Classroom Capacity
U-Shape Capacity
Reception Capacity