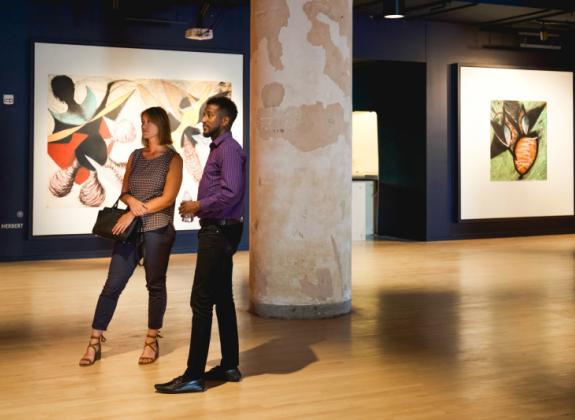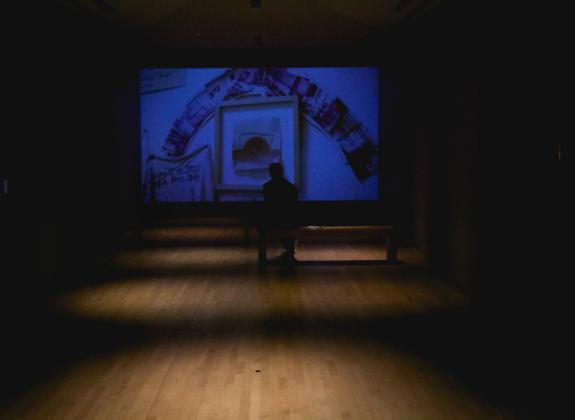 Location
1350 Concourse Avenue
Crosstown Arts offers residencies to visiting and Memphis-based artists working in any creative discipline, including visual and performing artists, musicians, filmmakers, and writers in all genres. All residencies include a private studio workspace with meals provided six days a week.
The public is invited to share a meal with resident artists at the cafe, serving plant-based meals for breakfast, lunch, and dinner, as well as pastries, coffee drinks, and beer/wine. Art Bar at Crosstown Arts is a full-service bar serving a curated list of wines and craft beers and a menu of artful, cutting-edge cocktails.
Crosstown Arts Shared Art Making provides the public with access to a communal woodshop, digital lab, print shop, recording studio, and other digital printing, and fabrication tools.
Crosstown Theater, a 425-seat black box performing arts space, offers Memphis' music community and touring acts an intimate venue for live performance. The theater also provides opportunities for art house film screenings, experimental art performance, Crosstown Arts community theater program, and assembly space for Concourse tenants and Crosstown High.
All Crosstown Arts' spaces and programs are committed to the value of inclusivity and providing ongoing access for creative exchange for all Memphians.
Amenities ▲
Facility Amenities
General Information
Neighborhoods
Parking