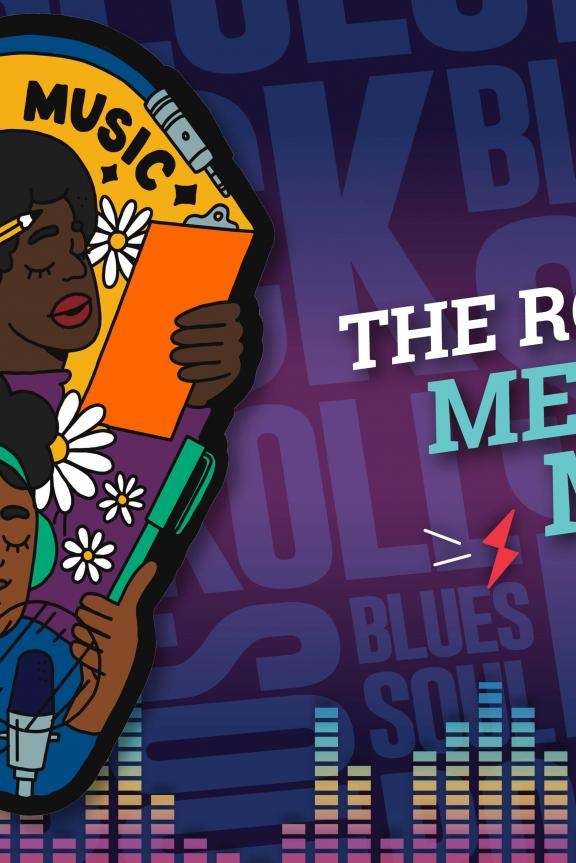 Women of Memphis' music scene, including producer Deanie Parker and artists Ann Peebles and Carla Thomas, have helped shape the city's iconic music heritage. 
From songwriter Bettye Crutcher's contributions to Johnny Taylor's "Who's Makin Love," to Shirley Brown recording Stax Records' last number one hit, "Woman To Woman," to Anne Peebles' "I Can't Stand The Rain" being sampled in Missy Elliot's 1997 hit "The Rain (Supa Dupa Fly)," the women of Memphis music have played influential roles in genres across music.  
WHERE TO GO NEXT 
All points of interest below are mapped from the Memphis Rock 'n' Soul Museum, just steps from the bollards and FedExForum.
Walk 5 minutes
Memphis Music Hall of Fame
Tour the Memphis Music Hall of Fame, where influential female Memphis artists, like Ann Peebles, Carla Thomas, Aretha Franklin and Memphis Minnie, have been commemorated. Be sure to spot two of Peebles' stage dresses on display. 
Get Directions
Drive 9 minutes
Soulsville Neighborhood
Take a quick car ride over to Soulsville. The neighborhood is where many of Memphis' biggest names got their start (in fact, Aretha Franklin was born here). Tour Stax Museum of American Soul Music to learn about the career of Carla Thomas and the influence of producer/executive/vocalist Deanie Parker. Around the corner is Royal Studios, where Ann Peebles recorded with Hi Records. 
Get Directions
Drive 5 minutes
A Tour of Possibilities
Book a tour with this woman-owned company. Owner/guide "Queenie" drives every group through Soulsville, while sharing the neighborhood's stories and playing a hit or two. 
Get Directions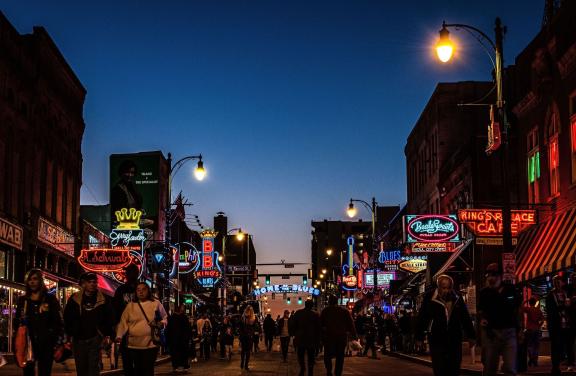 Phillip Van Zandt
THE ART
Use this slider to explore the genres of Memphis music: Blues, Soul, Rock 'n' Roll, Hip-Hop, Gospel and Jazz. Each genre is embodied by a boldly painted bollard on the FedExForum plaza just off Beale Street. Click through to each genre to find related artists, recording studios and stories, each of which are also reflected in unique art pieces outside of FedExForum.