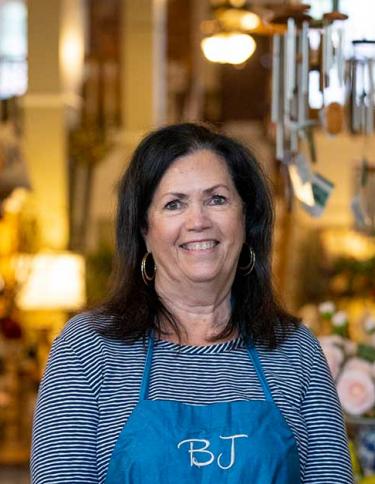 You're well-rested, had a hearty breakfast, and you've done some stretches to warm up your credit card-swiping arm. You're ready to go. You are a serious shopper. Whether you prefer expansive malls filled with well-known department stores or local neighborhoods brimming with quirky boutiques, we've got your ultimate guide to finding the best shopping in Memphis.
Indoor Shopping Malls
Oak Court Mall – If fashion is your game, then make sure to put Oak Court Mall on your itinerary. Anchored by department stores like Macy's and Dillard's and featuring popular shops like Aéropostale and H&M, this centrally-located East Memphis plaza will appeal to clothing connoisseurs of all ages. You can also satisfy your sweet tooth at Godiva Chocolatier or grab a new pair of designer eyeglass frames at Visionworks.
Location: 4465 Poplar Ave, Memphis, TN 38117
Wolfchase Galleria – With over 120 stores, Wolfchase Galleria is the largest mall in Shelby County. This shopping destination in Bartlett is perfect for the person who has a wide variety of needs. Need to bring the picky teen home a souvenir? Hollister has you covered with T-shirts and accessories. Didn't pack an outfit to go dancing? Stop by New York & Company for a whole new outfit.
Location: 2760 N Germantown Pkwy, Memphis, TN 38133
Open-Air Shopping Malls
Carriage Crossing – Carriage Crossing in Collierville lets you shop al fresco style. This compact outdoor center showcases a good mix of standard stores and out-of-the-box shops. Stylish ladies will love the budget-friendly styles at Francesca's or the elevated collection at White House | Black Market. Kids will be begging for a stopover at Build-A-Bear Workshop. Take a break from shopping and catch a show with the family at New Day Children's Theatre.
Location: 4674 Merchants Park Cir, Collierville, TN 38017
Laurelwood Shopping Center – Start your shopping spree with a visit to Dinstuhl's Fine Candy Company to keep up your energy. Then stroll the open-air walkways to browse or buy at high-end fashion boutiques and national retailers like Talbots and Chico's. Try on the latest fashions at boutiques like Joseph, Baer's Den and James Davis. Looking for that special wedding present? Find beautiful luggage, lighting and home decor at Babcock Gifts. Bring home something handmade at Turkoyz at Home for accent furniture, art, candles and frames. And after a day of shopping, pick up the latest bestseller at the indie bookstore, Novel. 
Location: 422 S Grove Park Rd, Memphis, TN 38117
Shops of Saddle Creek – Serious shoppers love Saddle Creek in Germantown. This is where you shop if you have sophisticated and expensive tastes. Get your iPhone repaired at the only Apple Store in Memphis, and while you wait, check out the expansive selection at vomFass with its cask-aged vinegars, oils, spirits and liqueurs. Supplement your wardrobe with quality pieces from fashion-forward brands like Anthropologie, Brooks Brothers and Madewell. You can accessorize your new outfit with a purse or satchel from Michael Kors or Vera Bradley.
Location: Poplar Ave. &, W Farmington Blvd, Germantown, TN 38138
Local Shopping by Neighborhood
Broad Avenue Arts District – This neighborhood between Downtown and East Memphis is the perfect place to find unique gifts, apparel and artwork. Shop for modern dresses at Mbabzi House of Style, made from bespoke African designs. Complete the look with a handmade piece of jewelry from the effortlessly cool Falling Into Place, a home and lifestyle boutique. Stop by T. Clifton Art for eclectic paintings, pottery and sculpture. 
Cooper-Young – This popular midtown neighborhood is buzzing with shops, restaurants, bars and creative spaces. For the vintage clothing lover, Fox + Cat Vintage offers second-hand styles you'll love. Memphis Drum Shop is a percussionist's dream store, providing anything and everything a drummer might need to soup up his or her kit. Peruse local artwork while shopping goods and wares to help spike your own creativity at Cooper-Young Gallery & Gift Shop. Bookworms will fall in love with the rare selection at Burke's Book Store. For music lovers, Goner Records is an absolute must! From rare music finds to band merchandise, this record store and label isn't your run-of-the-mill music shop. Browse their selection and find your new favorite today.
Overton Square – This revitalized neighborhood is full of restaurants, shops and activities. Fitness fanatics will love Breakaway Running, which carries top-of-the-line athletic shoes and workout gear. Or, grab something to munch on to sustain your energy at Sweet Noshings. This shop will delight anyone who loves a good sugar rush. Lacy frocks and cool clutches will catch your eye at The Ivory Closet while those who prefer to don athleisure will love the selections at Breakaway Running and Delta Groove Yoga's retail shop. Want the kiddos to remember their trip to Memphis? While kids experiment at one of The Art Project's classes or free-play sessions, browse the studio's selection of toys and kids' activities designed with creative play in mind. And don't miss Stock + Belle's new outpost in the neighborhood for hip fashion and local art.
South Main – South Main is a boutique hopper's dream. Be sure to hit Stock + Belle for cutting edge designer wear and furniture. Follow your nose to Downtown Candle Company, which offers candles made with 100% soybeans and carefully selected botanical oils. The world is a better place with music, so shop for vinyl, hats, housewares or guitars at Vibe & Dime. All proceeds go to The Ditty Foundation, dedicated to the preservation, development and advancement of Americana and Roots music. If you simply don't need another pair of skinny jeans or can't fit a guitar on the plane, then check out some of South Main's fine art galleries, like Joysmith Gallery, Sue Layman Gallery, Terry Woodard Photography and Rainbow Stained Glass Studio.
Collierville Town Square – In this pretty suburb of Memphis, make the Town Square your base to browse shops and boutiques like Patricia's on the Square and The Brooks Collection, which specialize in home decor, and Bazaar, for olive oils, spices, teas and cooking accessories.