Memphis cannot be described in one word. Instead, it takes all of your senses to dissect this magical mix. It's the feeling you get when you're in the realm of musical icons. It's the heartbeat of a city where soul was forged and where rock 'n' roll changed the world. It's a mix of old and new, culture and innovation. The emotions are endless and they are new each time you visit. 
DAY 1
The music that made memphis
8 a.m. - Breakfast
 
Story of Rock & Soul
Or: Memphis Music Hall of Fame
Or: Blues Hall of Fame
 
10:30 a.m. - 1:30 p.m. Graceland
The home of Elvis Presley is one-of-a-kind. People worldwide come to learn how a boy from humble beginnings became the King of Rock 'n' Roll. Take an up close and personal look at the influence that forever changed music through video, photos, memorabilia, stage costumes, an iPad tour, and the brand new Elvis Presley's Memphis Entertainment Complex.
1:30 - 3 p.m. Lunch
Try Chrome Grill at Graceland, head downtown to Spaghetti Wharehouse or dine on the water at Beale Street Landing.
Where rock 'n' roll was born. Experience outakes from sessions, touch Elvis' microphone and hear the history of the studio.
DAY 2
Memphis Heritage tours
8 a.m. - Breakfast
Option 1: Arcade Restaurant
Start your day at one of Elvis' favorite spots. The sweet potato pancakes are a must try.
Option 2: Center for Southern Folklore
Enjoy a Southern breakfast amid photography, folkart and story-tellers.  
 
Former Underground Railroad way-station with a secret cellar and trap doors.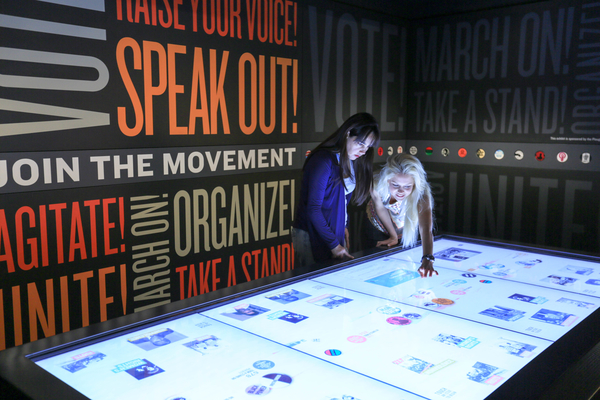 Immerse yourself in 260 artifacts, 40 new films, oral histories and interactive media that lead you through the stand for equality from slavery through the late 20th century.
 
1:30 - 2 p.m. - Lunch
Head to Withers Collection Museum & Gallery to enjoy lunch and see American history through the lens of Ernest Withers. 
Since 1980, the Blues Foundation has inducted blues greats into the Blues Hall of Fame though no physical hall existed. Now they have a permanent home on South Main in Downtown Memphis. 
DAY 3
Great Outdoors & Adventure
8 a.m. - BREAKFAST
Swing, zip and climb the trees at this 4,500 acre park with lakes for fishing, kayak and canoe rentals, paddle boating, disc-golf course, horse stables with rental, walking trails, bicycle rentals, and so much more. 
 
Visit their newest exhibit, a four acre naturalistic environment, Zambezi River Hippo Camp, home to three hippos, crocodiles, and a host of other animals native to Africa's Zambezi River valley. 
Lunch
Enjoy lunch at any of the dining options while visiting the Memphis Zoo: Cat House Cafe, Memphis Grille, Sabino's, World Taco and more.
Eighteen-gallery Mississippi River Museum covering 10,000 years of Mississippi River history includes a five-block-long Riverwalk- an exact scale model of the Lower Mississippi River. 
 
Memphis After Dark
There's a lot to do in Memphis after the sun goes down. Here are just a few options for your groups:
Memphis After Dark
Get ready for this popular walking tour. Hear the mind-puzzling stories of the rich, poor, yellow-fever victims and other spirits haunting Memphis today.
DINNER AND A SHOW
Overton Square or Cooper-Young welcome student performances plus there are vast and delicious dining options.
SPORTING EVENTS
FedExForum is home to the NBA Memphis Grizzlies or you can catch a baseball game with the AAA Memphis Redbirds at AutoZone Park.
Enjoy an aquatic themed bowling alley, the largest free standing elevator in the world, an arcade, billiards, and ten aquariums for hours of fun. 
AUTOBAHN SPEEDWAY
This 40,000 square foot state-of-the-art facility lets racers test their racing abilities on a Grand Prix style track with Formula One-inspired go-karts. 
SKY ZONE
Indoor trampoline park featuring dodge ball, slam dunks, and a wide open jump court.
Complete with putt-putt courses, go-karts, laser tag and more.
Mini-golf, indoor go-karts, laser tag and a hearty pizza buffet.
MEMPHIS PAINTBALL PARK
Fifteen acres with settings such as canyons, old west towns, and more make for an action-packed adventure.
​With both bus tours and walking tours, have an unforgettable night out with Historical Haunts, dark history, hauntings, local legends and reaching beyond the veil.