100 More Reasons To Be Proud of Memphis
They love us, they really love us! Memphians don't need approval from anyone else to know we're awesome, but it's always nice to be recognized.
Here are 100 ways that our city and the creative people who live here have gotten love from around the world.
But first—here's a big bonus posItive story: Condé Nast Traveler named our funky fun river city to the 23 Best Places to Go in 2023 list and the 3 Best Places to Go in the U.S. in 2023 list. NICE.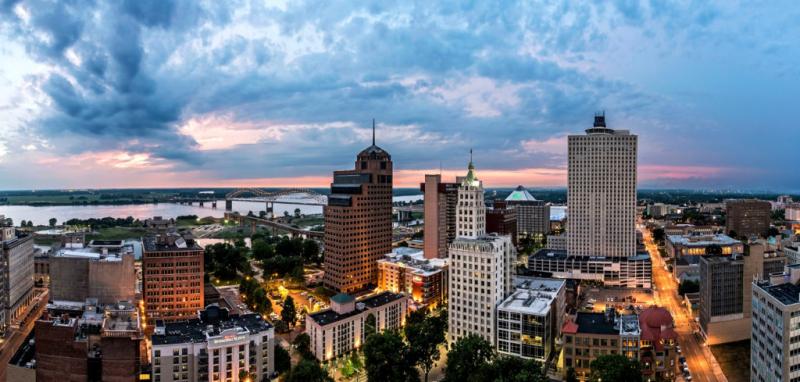 1. Business Post says, "To visit Memphis is to be absorbed by its rich musical lore, its vivid political history and its marvelous cuisine."
2. Travel Noire has advice on "How To Spend 48 Hours In Black-Owned Memphis". 
3. Good Housekeeping includes Memphis on its bucket-list travel experiences to tick off in 2022
4. Travel Awaits tells us about their "10 Favorite Historic Hotels to Experience in the U.S." 
5. Wallpaper thinks Memphis architecture is making a dynamic comeback. "This iconic music city is finally singing a new song, or at least adding some new riffs to its storied landscape."
6. Lonely Planet loves Memphis year-round, and has an article about "The best time to go to Memphis for a good time"."Depending on which facet of Memphis you want to tap into - from its famed barbeque scene and musical heritage, to exploring its urban wilderness or keeping kids entertained - there's a month to suit every visitor."
7. Travel Weekly says, "Elvis tours in Memphis are booming: here's how to visit Graceland and other music spots in the city.""Elvis Presley's Memphis mansion had just opened to the public, five years after his death. Forty years on, more than 23 million people have visited. And, with the release last month of Elvis, Baz Luhrmann's new biopic about the King, trade bookings for Elvis tours are booming too."
8. Wide Open Eats offers The Ultimate Regional Guide to Southern Barbecue"When we're talking about "Tennessee barbecue," we as a nation are generally referring to "Memphis barbecue".
9. Biz Bash knows What's New in Memphis for Meeting and Event Planners
10. The West Australian thinks Memphis Hotels Rock!
Plan Your Trip To Memphis
11. Travel + Leisure: Discover Appalachian Cuisine, Craft Distilleries, and Music History on a Tennessee Road Trip
12. Toronto Star: In Memphis, I took a journey through Black music history, from the guiding songs of freedom seekers to the blues of Beale Street "For centuries, music has united the Black community, and nowhere is this more evident than Memphis."
13. Travel + Leisure: A Closer Look at 4 New U.S. Civil Rights Trail Sites — Plus How to Plan Your Visit
14. Rent.com: The Best Places to Live in 2021
15. The Seattle Times: 20 top Black-owned barbecue spots in the U.S. from the 'Black Smoke' expert/ "The original home of barbecue spaghetti." 
16. Honest Cooking: 5 New Rooftop Bars to Soak Up the Summer Season "Beck & Call is a rooftop whiskey bar where the cocktails are only rivaled by the city views. Located in Hyatt Centric Beale Street Memphis, this hotspot is Memphis' only rooftop bar."
17. Shermans Travel: 6 River Cruises You Can Take Without Leaving the U.S.
18. Brides: The Ultimate Memphis Bachelorette Party Guide "If you're having a bachelorette party in Memphis, you've made an excellent choice. The home of Elvis Presley has so much to do from world-class museums to bike paths to award-winning food."
19. Medium: Memphis — A Cultural Oasis Under a Steamy, Hot Sun
20. MSN: The Best Hot Wings are Made in Memphis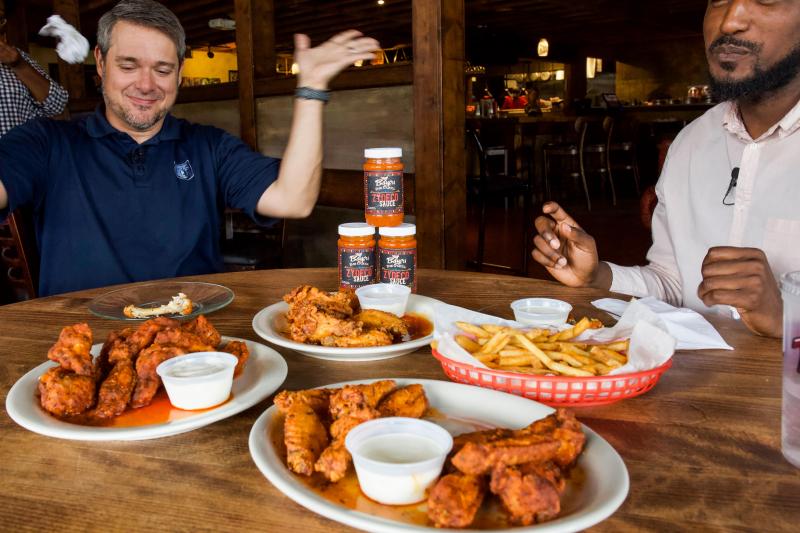 21. Conde Nast Traveler: The Best RV Campgrounds in the U.S. for Your Next Trip "If Memphis is best known for its BBQ and blues, Meeman-Shelby Forest State Park is its best-kept secret."
22. Road Book: The Best USA Cities for Digital Nomads to Work Remotely "Memphis is a city seriously on the up, although maybe keep that quiet as the cost of living has yet to cotton on. A recent architectural revival has seen sweeps of once derelict buildings transformed into switched-on start-ups, niche indie shops and quirky coffee haunts, particularly evident in the buzzy South Main Arts District."
23. The Au Review: Central Station Memphis by Hilton Curio Collection is an unforgettable, one-of-a-kind destination hotel
24. The Travel: 10 Places In Memphis Every Elvis Fan Needs To See
25. Travel Awaits: 10 Unique Ways To See The Best Fall Foliage In America
26. Hemispheres: The New South Main "For years, people have flocked to Memphis's South Main Arts District to visit The Arcade Restaurant, one of Elvis's favorite diners, and the Lorraine Motel, the site of Martin Luther King Jr.'s assassination and now the National Civil Rights Museum. Recently an influx of fun, quirky businesses has bolstered the area's historic assets." 
27. Epoch Times: Memphis: The City's Got Soul 
28. Smart Meetings: Memphis: The Home of Blues, Soul and Rock 'n' Roll "That chorus of voices calling for a centrally located destination steeped in unique venues and world-class cuisine for the next annual conference may soon be singing the praises of Memphis, Tennessee. In this river town, enduring history, authentic flavors and music of all genres blend seamlessly for a comforting refrain."
29. Pitchfork: 19 Artists on Their Favorite Independent Music Venues "What I value about Memphis music is its tenacity and resourcefulness, and I think Hi Tone embodies that in its own gritty way."
30. Time Magazine: World's Greatest Places, Memphis Expanding on a Legacy "Memphis, Graceland's home, is in the midst of an exciting evolution. In the historic South Main Arts District, the Memphis Central Station gleams after a careful restoration."
38. Daily Meal: Best Burger in Every State "A trip to Memphis, Tennessee, spot Earnestine & Hazel's is a double win: It is one of the best dive bars in America, and it's got one of the country's best burgers. If you're lucky enough to dine here, go for The Soul Burger, a simple concoction of bun, patty, onions, cheese, pickles and Soul Sauce."
39. Billboard: Billboard's Top 2020 Music Business Schools
40. Dine Magazine: 5 of the Best Southern Cities for Food Lover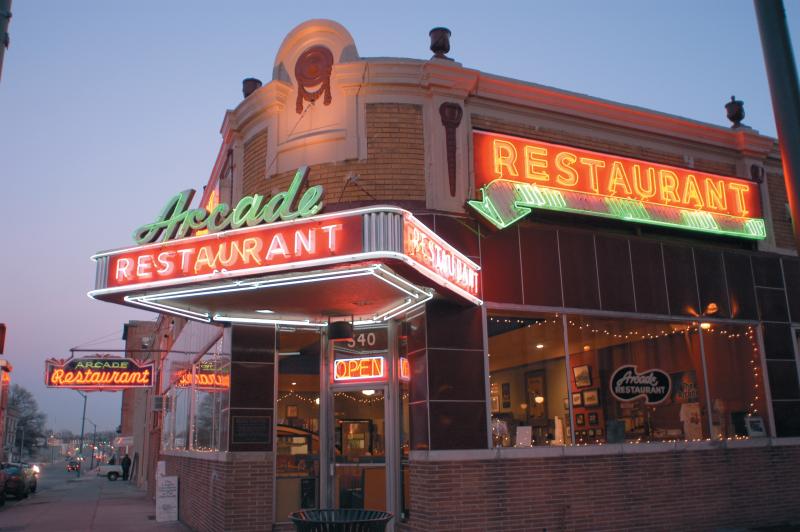 40. Dine Magazine: 5 of the Best Southern Cities for Food Lover
41. Food and Wine: The Best Diner in Every State "The Arcade is so much more than a piece of Memphis memorabilia; this is a living, breathing, local institution, serving up no-frills Southern food, every single day of the week. Start with the biscuits and country ham"   
42. Seventeen: 21 Best Spring Break Ideas You and Your Friends Will Love "Even if there's bad weather, you'll still have a good time as the sights are all indoors. Your spring break is about to get totally EPIC."      
43. Elite Travel Blog: 5 Must Visit US Cities For a Weekend Trip
44. Oprah: 31 Most Romantic Weekend Getaways to Book On a Budget "Full of soul and incredible music, Memphis truly is for lovers." 
45. Love Exploring: 6 of The World's Best River Cruises "The most popular stretch is between Memphis and New Orleans, the spirit of the south."
46. Yahoo: The 21 Most Hotly Anticipated US Restaurants in the US "Though they're known for their Southern-influenced Italian food with restaurants Hog & Hominy in Memphis and Josephine Estelle at the Ace Hotel in New Orleans, chefs Andy Ticer and Michael Hudman are going Gallic for their next Memphis restaurant."
47. Orbitz: 50 Romantic Dates in all 50 States
48. Southern Living: The South's Best Historic Hotels 2022 "In 1933, after having more than a few beverages, some hunters placed live ducks in the lobby fountain—and started an 87-year tradition that continues with the twice-daily "March of the Peabody Ducks." 
49. Huff Post: 4 Black Owned Restaurants That Serve Food With a Side of History "Throughout its history, The Four Way has welcomed everyone from civil rights leaders Jesse Jackson and Al Sharpton to musicians B.B. King, Isaac Hayes, Elvis Presley and Aretha Franklin."
50. Reader's Digest: Best American Cities for Live Music "Beale Street is still the epicenter of Memphis' live music scene, and while you can find all genres here, blues and soul still rule the roost. A few favorites include B.B. King's Blues Club (live music is available nightly, and don't miss the barbecue) and Rum Boogie Cafe (go for the rum selection, stay for the musical acts)"
YOUR MEMPHIS MUSIC PILGRIMAGE STARTS HERE
51. Oprah: 2020 Summer Music Festivals That Haven't Been Canceled Yet
52. Food Network: The Best Sandwiches in America" The Arcade in the King's home base of Memphis, Tennessee. There, thick Texas toast is smothered with peanut butter and about half a sliced-up banana. The cooks add a good amount of butter to the griddle and fry up the sandwich until the edges of the bread's crust begin to brown"
53. Blogarama: 35 Best & Fun Things To Do In Memphis
54. CNBC: 15 best Cities to Work From Home
55. Matador Network: 15 Coolest Drive-In Theaters in the US
56. Forbes: 3 Underrated Places To Explore To Explore In Tennessee "Marc Cohn's beloved song "Walking In Memphis" captures the sense of wonderment that visitors often feel when visiting the city. As the song implies, the presence of Elvis can still be felt throughout the city."
57. Paper Blog: Best Places in the US to Take Your Grandparent
58. Dream Vacation Magazine: 25 Best Places To Visit on Thanksgiving 
59. Keel: Most Romantic Cities for Valentine's Day
60. Detailed Oriented Traveler: 21 Best Family Vacation with Teenagers
61. Southern Living: The Best Vacation Spots in Every Southern State (Memphis for Tennessee) "Memphis has gone through a resurgence that makes it an ultimate destination for foodies, music lovers, and history buffs alike."
62. Urban List: 7 spots In America that are low-key cooler than New York City
63. Post Magazine: Seven bucket-list travel destinations for music lovers (Graceland #1)
64. Runner's World: 5 Underrated Running Cities You Should Visit Next "The capital of the Mid-South may be best known as the Home of the Blues and the Birthplace of Rock 'n Roll, but listen closely and you'll hear the steady beat of footsteps all over town. With spacious parks, arterial trails, and a friendly endurance community, you'll have everything you need to get running."
65. Rolling Stone: 10 Best Record Stores in America (Goner Records)
66. Realtor: 10 Surprising Cities Where a $60k Middle-Class Salary Can Snag a Sweet Home
67. Country Living: 48 of the Best Road Trip Destinations in the U.S. for Families (#10 - Memphis)
68. National Geographic: Where to Find the Best BBQ in the America "If you have the blues, Memphis offers a pick-me-up in the form of barbecue spaghetti (pasta topped with sweet sauce and pork) and dry-rubbed ribs."
69. Money Inc: 20 Cities with the Cheapest Rent in the U.S.  (#9 Memphis)
70. BestLife: 10 Places That Should Be on Your Bucket List in your 50s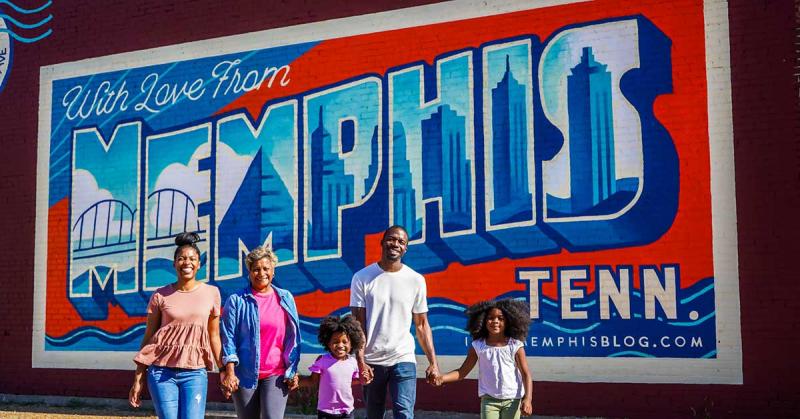 71. The Travel: 10 Popular Cities in the US that are surprisingly cheap "Brimming with entertainment options, museums, incredible dining scenes, and top-notch tourist attractions, Memphis is worth visiting, yet it is surprisingly cheap. Travelers can visit the city and have the best experience, a mix of its rich history, culture, and rooftop party life at a reasonable vacation cost."
72. Black Information Network: Here Are Some Of The Best Places To Start A Black-Owned Business
73. Southern Living: 12 Essential Experiences for a Southern Family Vacation (#2 Memphis, Sun Studio)
74. Conde Nast Traveler: 6 Standout Black History Tours in the U.S. (A Tour of Possibilities: Memphis)
75. Expedia: 15 Best Places to Experience American Culture
76. Thrillist: 10 Untapped Beer Cities Poised to Blow Up "Everybody knows Memphis for its music, mouthwatering BBQ, and key role in the best John Grisham movies. Lesser known, however, is Bluff City's bustling craft beer scene, a dedicated community of brewers and drinkers hard set on transforming their beloved town into one of the South's premier boozy destinations."
77. MagnifyMoney: The Most Charitable Places in the U.S. (#3 Memphis)
78. Travel & Leisure: 9 Stops You Should Make on a Greater River Road Trip
79. MSN: 15 Cities with a vibrant music scene
80. Yahoo Finance: The 20 Best Places to Live in the U.S. for the Weather in 2019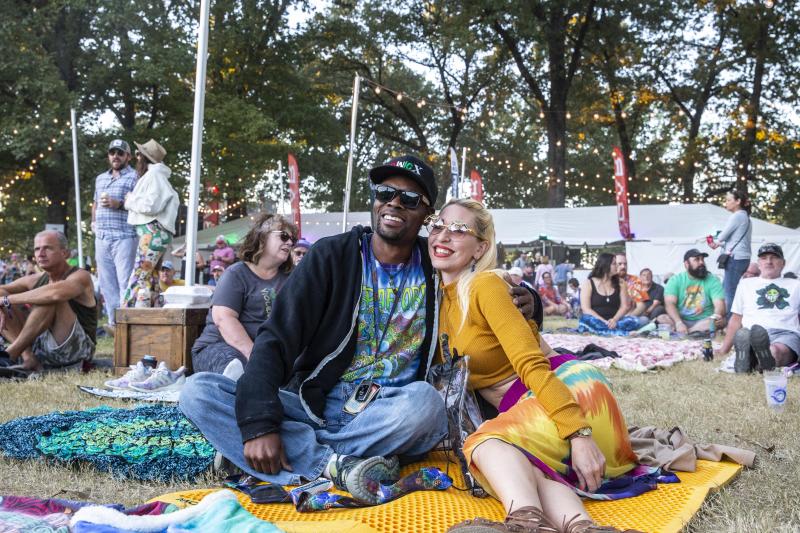 81. Stylecaster: 23 Affordable Places to Visit for the Instagrams Alone
82. Traveller (Australia): Ten places everyone should return to in North and South America
83. Yahoo Finance: 20 Best Places to Buy a Vacation Home
84. Fortune: The Best Places to Work in Health Care and Biopharma
85. New Idea: Best of the USA (Best Music City)
86. Insider: 10 overrated US cities and where you should go instead "Nashville is often called the US' country music capital, and is home to some of the country's best live music venues, like the famous Grand Ole Opry. But the popularity of the city has caused an influx of tourists and has crowded the streets. Instead, take a trip to Memphis, Tennessee, where music is just as celebrated. The famous Beale Street offers a wide array of live music venues, bars, and restaurants that will excite any traveler. Memphis is even home to Elvis' famous home, Graceland, which you can tour."
87. Rent.com: The Best Cities for Meat Lovers in America (#2 Memphis)
88. Travel Channel: 10 Unexpected Bachelorette Party Destinations
89. Business Insider: 10 surprising US tourist destinations worth a visit this year
90. CNN: Best Places to visit in May
91. Meridian Travel: The Renaissance of Memphis
92. Go. Eat. Do.: 5 of the Best Old Fashions in Memphis
93. Fodor's Travel: 10 Historic Restaurants That Nourished the Civil Rights Movement
94. Lonely Planet: From what to wear and where to eat, here are 11 things to know before traveling to Memphis Memphis is undoubtedly one of America's greatest music cities – its rich heritage birthed rock 'n' roll and its own version of soul and the blues. The vibrant and culturally diverse hub has recently seen many of its storied neighborhoods spring back to life through regeneration efforts. Where once stood empty warehouses, now you'll find a crisp batch of independent stores and restaurants, serving up new takes on Memphis' legendary food scene.
95. Conde Nast Traveler: Faced With a Birthday Alone, I Took Myself to Graceland
96. Matador Network: 8 Cities To Celebrate Juneteenth Festivities This Year
97. CoStar: Memphis' Revitalization Provides New Opportunities for Tourism "Investors are betting big on the revitalization of Memphis as various projects are putting the city back on the map with competing cities."
98. The Knot: How To Hit the Right Notes During Your Tennessee Honeymoon 
99. MSN: The 10 Most Affordable Vacation Destinations in the U.S.
100. USA Today 10 Best: 30 cool indie bookstores across the country that you'll want to check out "After a beloved, long-time local bookstore shut its doors in 2017, Memphians rallied, resulting in the launch of Novel.  This community-focused bookstore is locally owned and operated, and they are very engaged and involved with Memphis residents and visitors."