Starry Nights at Shelby Farms Park
Nov 26, 2021 -Jan 1, 2022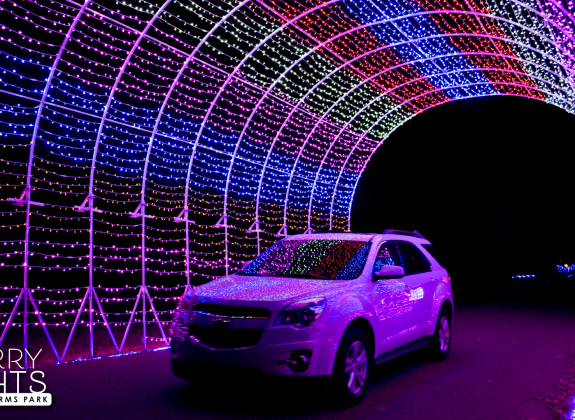 Shelby Farms Park
6903 Great View Drive North
Memphis, TN 38134
United States
Nov 26, 2021 – Jan 1, 2022
at 6:00pm to 10:00pm
Nov 26, 2021 at
6:00pm – 10:00pm
Nov 27, 2021 at
6:00pm – 10:00pm
Nov 28, 2021 at
6:00pm – 10:00pm
Nov 29, 2021 at
6:00pm – 10:00pm
Nov 30, 2021 at
6:00pm – 10:00pm
Dec 1, 2021 at
6:00pm – 10:00pm
Dec 2, 2021 at
6:00pm – 10:00pm
Dec 3, 2021 at
6:00pm – 10:00pm
Dec 4, 2021 at
6:00pm – 10:00pm
Dec 5, 2021 at
6:00pm – 10:00pm
Dec 6, 2021 at
6:00pm – 10:00pm
Dec 7, 2021 at
6:00pm – 10:00pm
Dec 8, 2021 at
6:00pm – 10:00pm
Dec 9, 2021 at
6:00pm – 10:00pm
Dec 10, 2021 at
6:00pm – 10:00pm
Dec 11, 2021 at
6:00pm – 10:00pm
Dec 12, 2021 at
6:00pm – 10:00pm
Dec 13, 2021 at
6:00pm – 10:00pm
Dec 14, 2021 at
6:00pm – 10:00pm
Dec 15, 2021 at
6:00pm – 10:00pm
Dec 16, 2021 at
6:00pm – 10:00pm
Dec 17, 2021 at
6:00pm – 10:00pm
Dec 18, 2021 at
6:00pm – 10:00pm
Dec 19, 2021 at
6:00pm – 10:00pm
Dec 20, 2021 at
6:00pm – 10:00pm
Dec 21, 2021 at
6:00pm – 10:00pm
Dec 22, 2021 at
6:00pm – 10:00pm
Dec 23, 2021 at
6:00pm – 10:00pm
Dec 24, 2021 at
6:00pm – 10:00pm
Dec 25, 2021 at
6:00pm – 10:00pm
Dec 26, 2021 at
6:00pm – 10:00pm
Dec 27, 2021 at
6:00pm – 10:00pm
Dec 28, 2021 at
6:00pm – 10:00pm
Dec 29, 2021 at
6:00pm – 10:00pm
Dec 30, 2021 at
6:00pm – 10:00pm
Dec 31, 2021 at
6:00pm – 10:00pm
Jan 1, 2022 at
6:00pm – 10:00pm
Experience the magic of the holidays at Shelby Farms Park's largest event! Starry Nights brings the spirit of the season to life with dazzling displays featuring more than 3.5 million lights (yes, million!) And this year brings more new displays! Festive fun is in store for kids and kids at heart at this socially distant, drive-through holiday event, so don't miss out!  Select dates between November 26, 2021 and January 1, 2022.  

Special nights include Walk + Bike the Lights Nights on November 29 and December 27 where the show is closed to cars and open to walk or bike through the lights. Pups on leash welcome! 
Starry Nights benefits Shelby Farms Park and Shelby Farms Greenline.