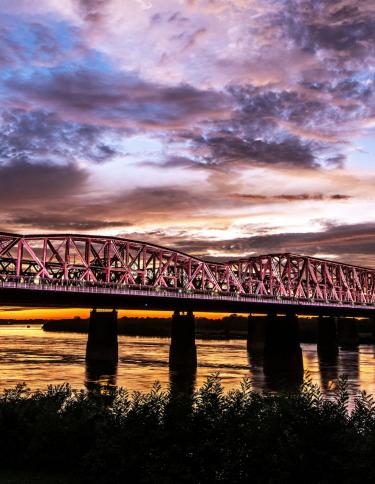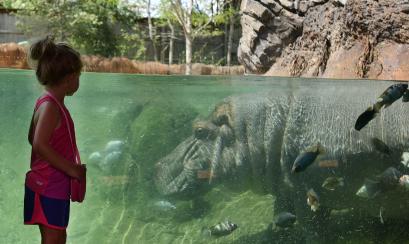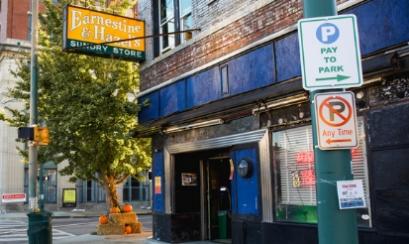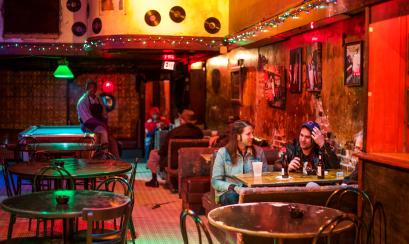 Day One
Kick off your trip in an unexpected way by making your first stop the Metal Museum. Nestled on the bank of the Mississippi River, this is the only museum in the country dedicated to the craft of artisan metalwork. Experience a variety of temporary exhibits, as well as the permanent collection that features hand-crafted pieces of art. The Metal Museum boasts a functioning blacksmith and, in Mark Twain's opinion, one of the most spectacular views of Ol' Man River in existence.
Get wild and crazy at one of the top-rated zoos in America. The Memphis Zoo is a fantastic attraction for kids of all ages, with more than 3,500 animals representing 500 different species. Check out the  Zambezi Hippo Camp home to the hippos, nile crocodiles, flamingos and more. Grab a schedule so you can catch all the zookeeper chats, and give yourself 3-4 hours so you can see everything.
Finish out your day with dinner and drinks in the South Main Arts District in Downtown Memphis. Make a dinner reservation at Rizzo's and chow down on some of Chef Michael Patrick's signature cuisine like lobster proto pups and crab cakes with homemade relish.
Save room for dessert from the Cheesecake Corner. This popular after-dinner spot is the perfect place to settle in with a nice glass of wine and a slice of decadent cheesecake. There's at least a dozen flavors to choose from, like caramel apple, butter crème, coconut pecan, strawberry daiquiri and cookie dough. While $8 seems like a hefty price tag, the servings are enormous – plenty to share.
Cap off the evening with a drink and live music at Earnestine and Hazel's. Touted as one of the country's top dive bars, this mainstay is a popular hangout for locals and visitors. The building used to be a brothel, which only adds to the character and charm.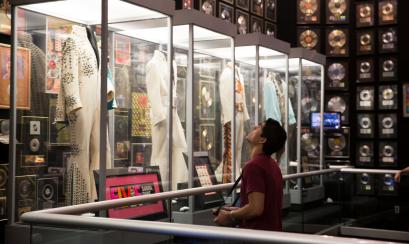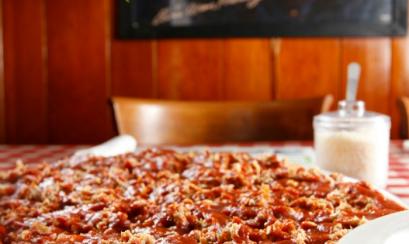 Day Two
We've got the perfect prescription to help you devote your second day to the King. From breakfast to dinnertime, learn about Elvis' life and work, hit some of his favorite hot spots and see a side of the King of Rock 'n' Roll that you've never experienced before.
There's no better way to start the day than consuming a hearty breakfast. Dig into a stack of sweet potato pancakes or devour a freshly made omelet at this South Main eatery. This was one of Elvis' favorite hangouts, and he would often sit at his favorite spot (last booth on the left), grab a bite to eat and jot down song ideas.
You can't come to Memphis without making the trek to Graceland. While the house may not seem big by today's standards, in the 1950s it was downright opulent. While you're there, check out his two private planes and all of his fancy rides in the car museum.
VIP ticket holders also have access to special exhibits which chronicle Elvis' rise to fame, and other areas of his personal life.
See where Elvis made history. This is the place where music greats like Johnny Cash, Roy Orbison, Jerry Lee Lewis, Carl Perkins and, of course, the King himself, got their start. Local musicians make excellent tour guides as visitors peruse a large collection of memorabilia and artifacts, including original recordings, a replica of Sam Phillip's tape machine and handbills. The tour concludes in the studio itself, which still looks much like it did on that fateful day in 1954 when Elvis recorded his version of "That's All Right" and rock 'n' roll was born. If you're careful, you can even take your picture with one of the microphones that Elvis used during his recording sessions.
Celebrating the life of Elvis Presley can build up an appetite. Assuage your hunger with Elvis' favorite pizza at this long-standing Memphis establishment. Coletta's Restaurant has been serving up authentic Italian fare since 1923, and Elvis was one of their favorite customers. He was partial to the barbecue pizza: With two cheeses, a pile of pulled pork shoulder and Coletta's signature barbecue sauce heaped on a hearty crust, it's the perfect way to end your Elvis-themed day.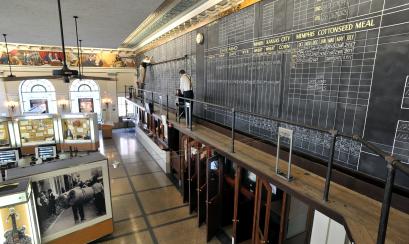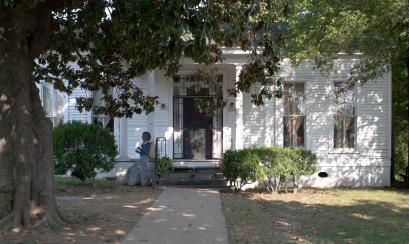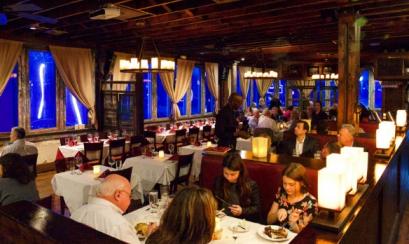 Day Three
During the third day of your trip, explore some of the city's historical ties. From the era of slavery to the Civil Rights Movement, Memphis was the lynchpin for several important historic events.
Memphis' position on the Mississippi River made it a key player in the cotton trade from the early 1800s through the mid-1900s. The Cotton Museum, situated on the ground floor of the original Cotton Exchange building, traces the role and influence of the Bluff City on this major crop. Visitors can enjoy a self-guided tour that features archive video footage, photography and interactive exhibits. See the ins and outs of cotton production, the economic impact of harvesting and distribution, and how Memphis was integral to the entire cotton industry.
Memphis was one of the country's largest slave-trading cities in the 1800s, and because of its location it was a critical point along the Underground Railroad. German immigrant and abolitionist Jacob Burkle offered his home as one of the resting points for slaves escaping to freedom. The Burkle Estate, known today as Slave Haven, gives an in-depth look at how slaves lived during that time. Visitors can even go down into the basement where the slaves hid, sometimes for up to weeks at a time until it was safe for them to move to the next location.
Ernest Withers was a prolific photographer during the 1950s and '60s. He was able to capture moments that no other photographer could at that time, going behind the scenes of the Negro baseball leagues, up close and personal with Dr. Martin Luther King, and covering the Emmett Till murder trial. See his firsthand account of the Civil Rights Movement from behind the lens.
We've got two options for dinner to round out this day. If you want a rockin' good time, head down to Beale Street and check out B.B. King's Blues Club for live bands and casual Southern fare like corn and jalapeño fritters, shrimp Louie salad and black-eyed pea hummus. For a more relaxed time, go upstairs (using the unmarked entrance on 2nd Street) and settle in at Itta Bena. Named for B. B. King's hometown in Mississippi, this upscale eatery's menu focuses on Low Country classics like shrimp and grits, she-crab soup and Gulf snapper with andouille hash.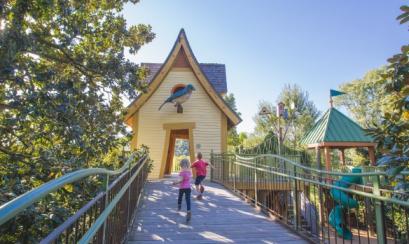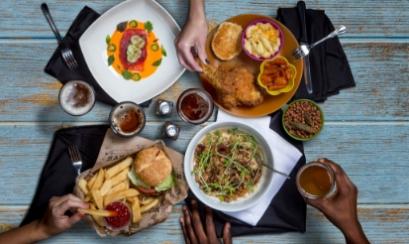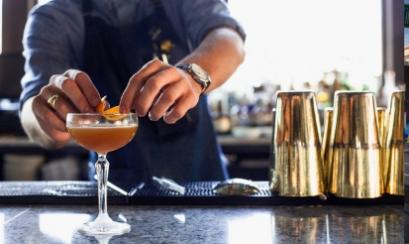 Day Four
We just may have saved the best for last. Fill your final day with the beauty of some of fantastic East Memphis hotspots.
This 96-acre retreat offers 23 specialty gardens and is open all year long. Memphis' temperate climate allows for a variety of species throughout this magical space. Kids will love My Big Backyard, an educational play area with a tree house, classroom, picnic tables and a wading creek. For adults, check out the Live at the Garden concert series which has featured headliners like Earth, Wind and Fire; Pat Benatar; Seal; and Duran Duran.
This picturesque museum is part art gallery, part botanic garden and all splendid. The interior space showcases visiting exhibitions covering everything from modern works from local Memphis artists to famed expressionists, while the exterior area boasts vast gardens, an arboretum and numerous sculptures. The Dixon also features weekly educational programs and family days.
Keep enjoying the sights and sounds of East Memphis by dining on the patio at one these popular restaurants. Hog & Hominy is a casual hangout that features a bocce ball court and rustic Italian cuisine. Chefs Andrew Ticer and Michael Hudman have filled the menu with wood-fired pizzas, creamy gelato and handcrafted cocktails. 
At Acre, Chef Wally Joe fuses his Chinese background with classic Southern ingredients and techniques. This labor of love took almost five years of design and construction and features Koji chicken with Brussels sprouts, grilled octopus and even a whole suckling pig with all the fixings (with advance notice). Either way you go, you'll get a delicious taste of Memphis in a trendy, up-and-coming part of town.