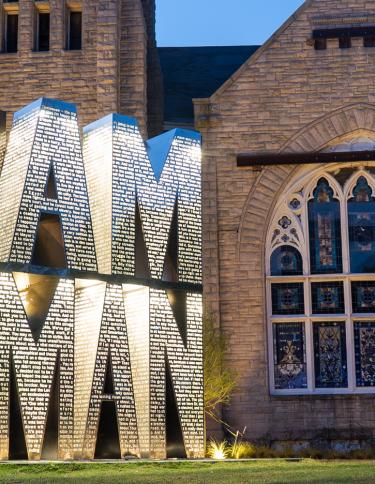 With the recent additions of WDIA and the Beale Street Historic District, the U.S. Civil Rights Trail, which features 100 locations across 15 states, now includes five historic Memphis locations. From Beale Street being a catalyst for African American achievement to the sanitation strike and the assassination of Dr. Martin Luther King Jr. in 1968, the American Civil Rights Movement forever shaped the city of Memphis. Visit these historic landmarks while on your next trip to Memphis and learn about the events that truly changed our city and the nation. 
Note that due to COVID-19, some Memphis attractions may be operating at limited capacity or temporarily closed. Please check with each attraction or experience before visiting.
National Civil Rights Museum
The National Civil Rights Museum explores the American Civil Rights Movement from 17th century slavery to present day civil and human rights issues. Located at the Lorraine Motel, where Dr. Martin Luther King Jr. was assassinated, the museum features interactive displays and exhibits where guests will learn about civil rights history and how it has shaped our present and will shape our future. Schedule your visit around upcoming events such as guest speakers, public forums and book talks.   
Clayborn Temple
Clayborn Temple served as headquarters and a rallying point for civil rights leaders and activists alike during the Sanitation Workers' Strike in 1968. Daily marches began at the church, where the iconic "I AM A MAN" signs originated from, and would end at City Hall.  
Today, Clayborn Temple serves as a special events venue, national meeting space and home to a congregation. Preservation groups are working to preserve the historic building and its legacy.  Visit the I AM A MAN Plaza to learn about the sanitation strike and its major role in civil rights history.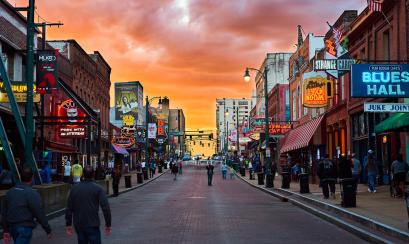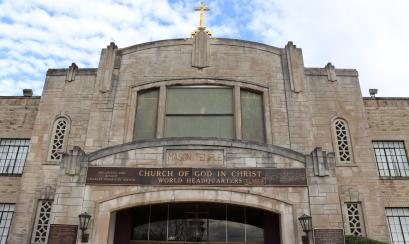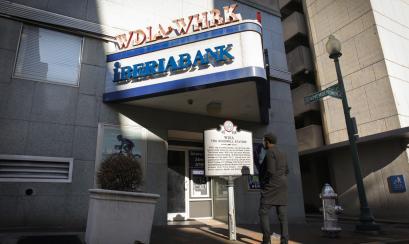 Mason Temple
In support of the Memphis Sanitation Workers' Strike, Dr. Martin Luther King Jr. traveled to Memphis. It was at Mason Temple that he gave his famous "Mountaintop" speech on April 3, 1968, which turned out to be his last address. Dr. King Jr. was assassinated on the balcony outside of his room at the Lorraine Motel the following day. 
Today, Mason Temple is the international headquarters for the Church of God in Christ. This historic church is open to the general public (Mon - Fri, 9 a.m. - 4 p.m.), but be sure to give them a call (901-947-9300), as they are occassionally closed for private events.  Visitors can also visit Mason Temple on A Tour of Possibilites, which focuses on African American heritage in Memphis. 
Beale Street Historic District
From First Baptist Church housing Ida B. Well's anti-segregationist newspaper to legendary blues musicians getting their start, iconic Beale Street is an epicenter of African American achievement, culture and heritage. Today, people visit Beale Street from all over the world to take in the music, food and nightlife, but also the history. Beale Street is home to multiple museums, tours and attractions that highlight its incredible legacy:
The Withers Collection Museum and Gallery features Dr. Ernest C. Withers' archive of almost 2 million photographs. Among them include civil rights events and legendary Beale Street musicians. 
Tour the home of "The Father of The Blues" at the W.C. Handy Home & Musuem.  Learn about the legendary musician's life and how he changed Memphis music forever. 
The Memphis Rock 'N' Soul Museum, located just off Beale, is the go-to spot when it comes to Memphis music history. But if you want to learn the history of Beale Street, the Memphis Rock 'N' Soul Museum also offers a Beale Street Walking Tour. Go building by building, learning the legacy of the street. From iconic clothiers and popular black-owned businesses to legendary Beale Street performers and Civil Rights rallying points, explore how Beale Street became one of the most famous streets in the world.
WDIA
Founded in 1947, WDIA became the nation's first radio station to cater entirely to African Americans.  The station, where music greats like B.B. King and Rufus Thomas started their famed careers, broadcasted across much of the South, reaching 10% of the nation's African American population. WDIA also broadcasted and publicized important Civil Rights news happenings, including visits from Dr. Martin Luther King Jr. and updates following Dr. King Jr.'s death. 
WDIA, while still an active radio station, has since moved from its original location. Guests can still find WDIA's original home at 112 Union Ave. by spotting the neon WDIA sign and historical marker.