Collage Dance Collective - ELEVATE
Apr 20, 2024 -Apr 21, 2024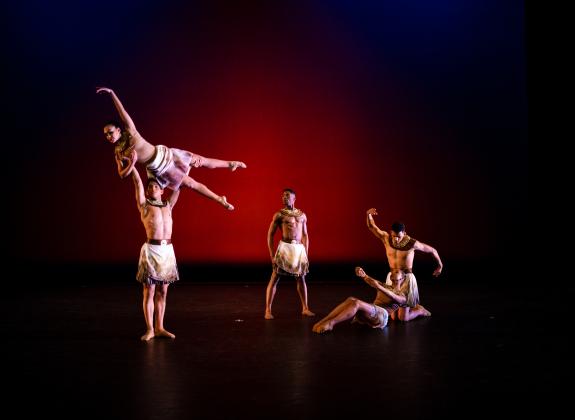 Cannon Center for the Performing Arts
255 N Main St
Memphis, TN 38103
United States
Apr 20, 2024 – Apr 21, 2024
at 7:30pm to 9:30pm
Apr 20, 2024 at
7:30pm – 9:30pm
Apr 21, 2024 at
2:30pm – 4:30pm
Bring Your Kids
Date Idea
Price:
 ELEVATE tickets start at just $15!
The centerpiece of our elevated spring season is the Memphis premiere of Wayne McGregor's Chroma, which explores the drama of the human body and its ability to communicate extremes of thought and emotion. The one act ballet, which the London Times heralded as "ravishing on all fronts", premiered in 2006 at The Royal Opera House and in 2007 received an Olivier Award for Best New Dance Production. The spring season also includes a dynamic new commission by Miami-based choreographer Durante Verzola.
Parking is $10 at 266 N. Front St.