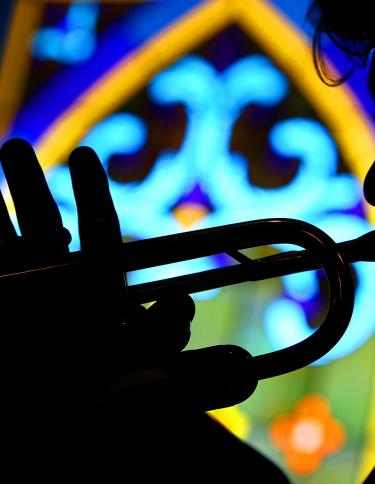 If you're visiting Memphis on a music pilgrimage, take extra time to explore the Mississippi Delta. With an outpost of The Grammy Museum, creative hubs like Clarksdale and landmarks related to B.B. King and Elvis Presley, this road trip makes the Memphis-to-Mississippi music connection for fans of the blues, soul and rock 'n' roll.
Cleveland: HOME OF The Grammy Museum
Cleveland as a city could easily take a day or so to explore. If you're short on time, hone in on the Grammy Museum Mississippi located at 800 W. Sunflower Road. Experience interactive exhibits on Grammy history, in-depth information on Grammy winners, and hours of video and playlists to listen to and watch.
Po'Monkey's juke joint just outside of Cleveland is another bucket-list stop for music-lovers. Juke joints across the Delta were essential in the development of the blues. Established in 1963, Po'Monkey's is one of the few juke joints still in business, making it a must-see for blues tourists from across the globe.
Dockery Farms, just outside of Cleveland, is a quick stop, but one worth taking. Memphis may be known as the Home of the Blues, but Dockery Farms is considered the genre's birthplace. The African Americans who worked here are said to be some of the blues' first singer/songwriters and audiences.
Tunica: "Gateway to the Blues"
If you're heading towards Tunica, stop by The Gateway to the Blues Visitors Center and Museum. Here you can explore the birth and history of the blues, as well as the role Tunica played in the genre. The visitor center also provides info on the best local restaurants, lodging options and attractions.
B.B. King's Indianola
While B.B. King took his name from Memphis' Beale Street, he considered the small town of Indianola, Mississippi, to be his home. Today, you can learn about the life and legacy of King, as well as the Mississippi Delta and its extraordinary contributions to music history, at the B.B. King Museum & Delta Interpretive Center.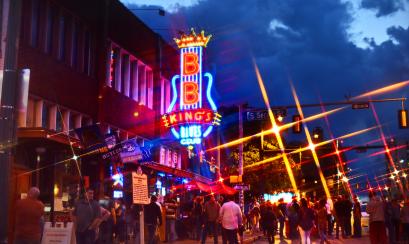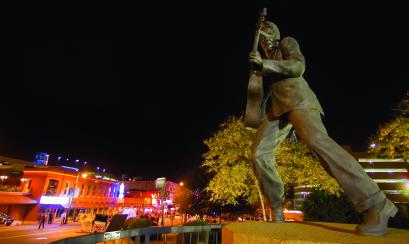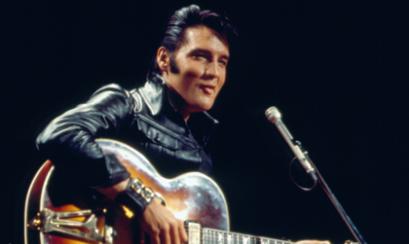 Clarksdale, an Eclectic Escape
Head to Clarksdale for more Mississippi Delta music attractions. Cat Head Delta Blues & Folk Art is renowned as one of the best record stores in the nation. Blues lovers and music fans love Cat Head's collection of blues CDs, DVDs, books, magazines and memorabilia, as well as blues and folk art. The music shop often hosts live music and book signings too. At the Delta Blues Museum, you can explore multiple exhibits on the history of the blues, its incredible artists and musicians, and the influence the genre had on world music. 
Discover Elvis' Roots in Tupelo
Like B.B. King, Elvis is a Memphis music legend who began his life in Mississippi. Presley's birthplace of Tupelo happened to be a hotspot for Delta blues music, and Presley was greatly influenced by the sounds emanating from his hometown's African American communities including Shake Rag – now part of the Mississippi Blues Trail. Visit the Shake Rag Blues Trail Marker; then, snap your photo at the 1950s Elvis Mural (131 W. Main St.) by renowned graffiti artist Ryan "ARCY" Christenson. Naturally, Elvis fans have to visit the two-room home where the king was born: Elvis Presley Birthplace & Museum is part of Elvis Presley Park and includes the "Elvis at 13" statue and Presley's childhood church.
Essential Eats for Your Delta Road Trip
McCarty's Pottery Studio in Merigold, Mississippi, just outside of Cleveland, features exquisite residential gardens, a bustling pottery business and an earnest family eager to share their love of Mississippi, their art and hospitality. You'll want to set aside a decent amount of time for a walk through the gardens and shopping. And if you go during lunch, make a reservation at "The Gallery," the onsite cafe.
In Greenville, the tamales at Doe's Eat Place are legendary, their steaks enormous and the down-home atmosphere is one-of-a-kind. 
 
Delta Meat Market in Cleveland is a new-old-fashioned butcher shop and specialty grocery store that also serves up plate lunches on weekdays, plus Friday dinner. Delta Meat Market features everything from biscuits and cornbread to quail, and you can't leave without trying the shockingly good Moon Pie bread pudding.
These experiences are just a start to your exploration of the Delta. But with music and food that feed your soul, you'll easily feel the Memphis-to-Mississippi connection on this classic road trip.