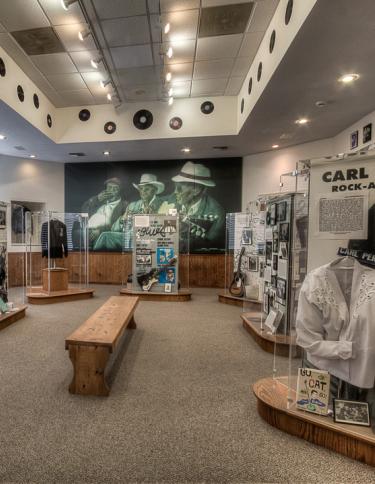 Music pilgrimages begin in Memphis, but if you have extra time and want to continue your musical roadtrip, explore the surrounding West Tennessee Delta. You'll discover a shared musical heritage rooted in the blues, rock, soul and rockabilly, and learn more about icons who left their hometowns with big dreams, and big talent, for the big city of Memphis. Start by heading east on I-40 from Memphis along the Isaac Hayes Memorial Highway. 
Brownsville's Blues & Soul Heritage 
Learn about Tina Turner's early life, hometown and extraordinary career at the Tina Turner Museum and Flagg Grove School in Brownsville. Located at the West Tennessee Delta Heritage Center, the museum inhabits the recently restored Flagg Grove School, a one-room schoolhouse that Turner attended as a child in the nearby town of Nutbush. Browse displays of Turner's spectacular costumes, gold records and other memorabilia including her high school yearbook. 
After basking in Tina's glitz and glamour, stroll over to the West Tennessee Delta Heritage Center's main building. You can't learn the story of the area's history without learning of its musical connections: In addition to Turner, legendary musicians including Carl Perkins, Eddy Arnold and Denise LaSalle called the region home. Learn all about these incredible artists at the on-site West Tennessee Music Museum. 
Before you go, stop by the "Sleepy" John Estes House. Tour the home of this blues pioneer, who often wrote songs about life and people he knew in Brownsville.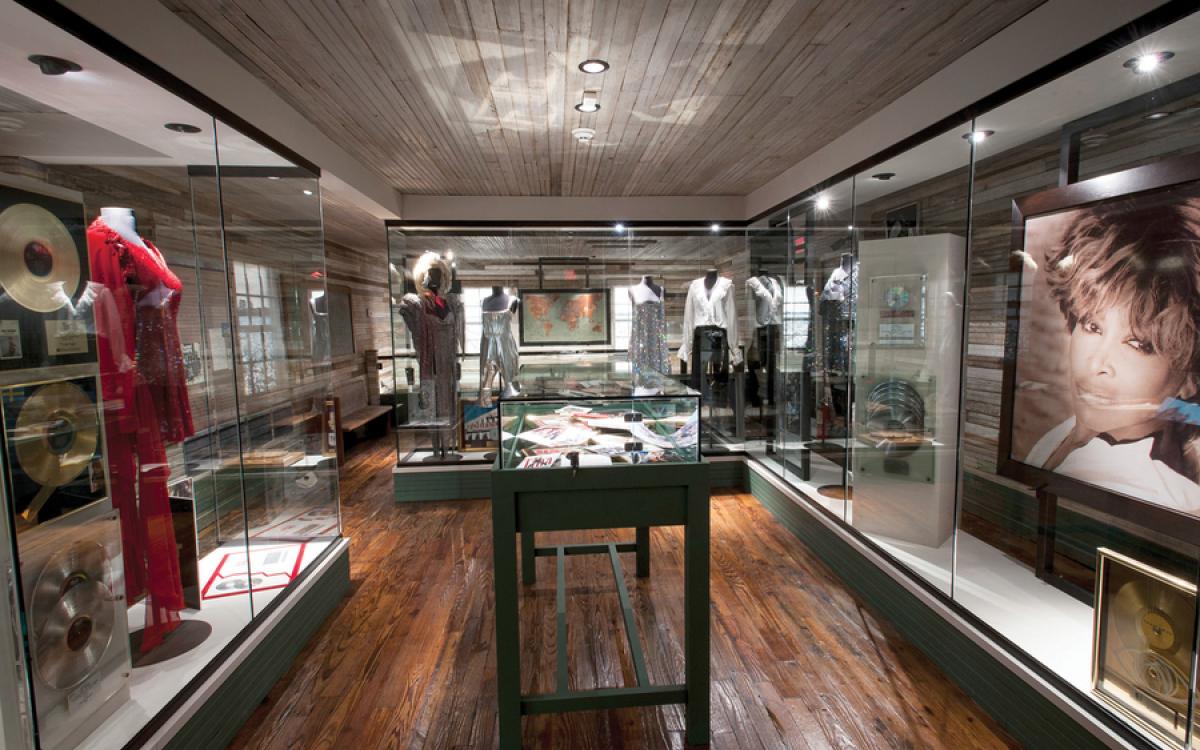 Tina Turner Museum
Honor All the West Tennessee Music Legends in Jackson  
Continue your musical journey in Jackson, Tennessee, with a visit to The Legends of Tennessee Music Museum. Here, you'll learn more about icons born in the West Tennessee Delta, including Tina Turner, while getting a closer look at the rock 'n' roll and rockabilly pioneers who called this region home, including members of Sun Studio's Million Dollar Quartet: Elvis Presley, Carl Perkins and Johnny Cash. Fans of Perkins, who penned "Blue Suede Shoes" and famously inspired The Beatles, will appreciate the collection illuminating the local legend's life. 
Keep Your Pilgrimage Going
Find more West Tennessee Delta music pilgrimage stops for your itinerary here. Or, head east to Nashville, where you can further explore the legacies of Memphis music legends including Elvis Presley and Johnny Cash, in addition to the state's country music roots. Skip the drive by reserving a seat on Vonlane's luxury motorcoach connecting Memphis to Nashville and featuring leather seats, complimentary WiFi and other onboard amenities.