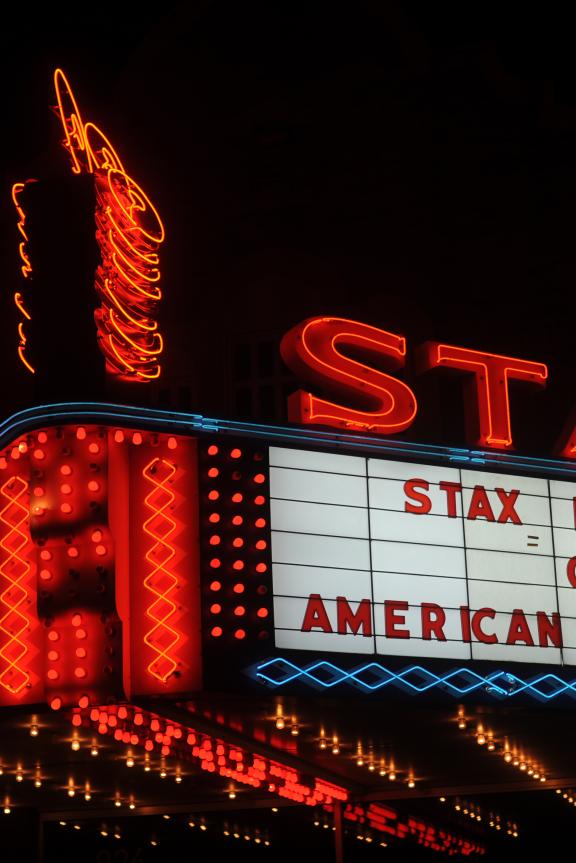 Memphis is the pin on the map where Delta blues, rock 'n' roll and African-American church singing meet. Anywhere else, this meeting would signify geographic coincidence, a coexistence of distinct musical traditions. But this is Memphis, where forces are drawn together to create something new . . . a crucible where the emotion and grooves of blues, rock and gospel can conjure a revolutionary sound: soul.
What's surprising, then, isn't that soul music sparked in Memphis, but how. Picture it: America, mid-20th century. Segregation is roaring, loud as ever in the South. A white fiddler named Jim Stewart and his sister, Estelle Axton, buy a moviehouse in an African-American neighborhood. Flip the theater into a record shop/recording studio. Invite neighbors and school kids to audition. Call  themselves Stax Records. Piece together Booker T. & the MGs, shaking the world with Memphis Soul — and an integrated band.
In another theater-turned-studio nearby, a jazz trumpeter recorded a singer he'd met on the road, making a name for Al Green and Willie Mitchell's Royal Studios. The house label, Hi Records, proved an incubator for what Mitchell called "sophisticated funk."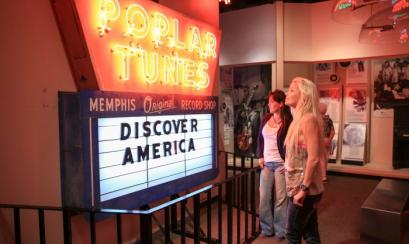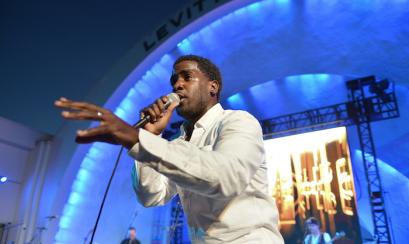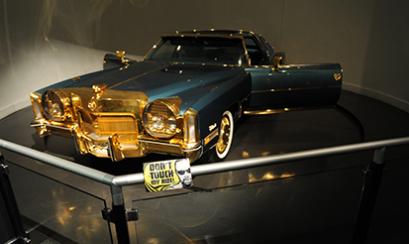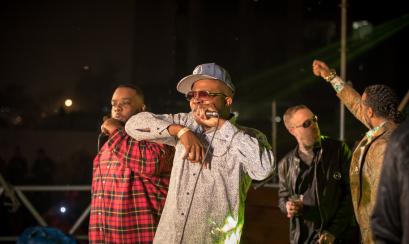 Today, you can visit the Stax Museum of American Soul Music on the former site of Stax Records. The hall of vinyl hits and Isaac Hayes' gold-plated Cadillac are flashy souvenirs of soul's international explosion. But cue up the Staple Singers' "I'll Take You There" and you're reminded: The same genre behind "Soul Train" and Shaft became the music of a movement, expressing the pain, strength and hope of America's civil rights story.
In a replica of Stax's storied Studio A, catch live performances by Stax Music Academy, the student training program anchored on the museum campus. Drive the neighborhood ("Soulsville U.S.A.") to see where Aretha Franklin was born and portraits of Memphis Soul legends painted along Bellevue Boulevard.
As for Royal Studios, ask Tad Pierson, who runs American Dream Safari cultural expeditions out of his 1955 Cadillac, for a drive-by. The working studio is closed to the public, but you have to see its facade to believe Royal's modesty despite its influence over the last 60 years. "Papa" Willie Mitchell has passed away, but his son "Boo" works the control room these days, humble as ever about Royal's role in "Uptown Funk," 2016's GRAMMY Record of the Year. Sunday mornings, you can still hear Al Green — as reverend of Full Gospel Tabernacle church.
There's no doubt that Memphis honors its musical legacy. (Hit the Memphis Rock 'n' Soul Museum for a thorough commemoration via artifacts and an essential playlist.) But Memphis' modern musicians riff on the legacy. At local venues, discover raw talent like Southern Avenue, fronted by Israeli-born blues guitarist Ori Naftaly and Tierinii Jackson, whose blazing vocals kindled in her family's Memphis church. Listen for buzz about Made in Memphis Studios launched by David Porter, Isaac Hayes' writing partner on so many Stax hits, including Sam & Dave's "Soul Man." The result isn't the Stewart siblings' or "Papa" Mitchell's music, but it would do them proud.
Two Column Soul Music
Bet you can't listen to these classic Memphis soul tracks without at least tapping a toe.
It's ok to let the spirit move you and dance like no one's watching.