The Memphis Sports Experience & Hall of Fame is a collaboration between Memphis Tourism and the Memphis Redbirds organization and is being led by two divisions of Memphis Tourism: the Memphis Sports Council and Memphis Management Group. It was created as a Bicentennial Legacy Project in 2019.
Our MISSION is to honor our area's top athletes, coaches, administrators, and contributors by utilizing an innovative approach to educate our audience about the rich history of athletics in Memphis. 
Our VISION for the future is to serve as a vehicle to educate Memphis area youth on the value of athletics and the lessons learned through sportsmanship, teamwork, dedication and a healthy lifestyle.
2023 INDUCTION CELEBRATION
Please join the Memphis Sports Council & Memphis Tourism as we enshrine the 2023 Class into the Memphis Sports Experience & Hall of Fame.
The Memphis Sports Experience & Hall of Fame announced the slate of 2023 honorees with an induction ceremony scheduled for October 10, 2023, at AutoZone Park. Tickets are available now for purchase here.
Join us Tues., Oct. 10, 2023 for the Induction Ceremony
AutoZone Park
200 Union Ave., Memphis, Tennessee
5:30 p.m. Cocktail Reception
6:30 p.m. Induction Ceremony
Cocktail attire | Heavy hors d'oeuvres served
Reception tickets are $75 and reserved tables are $750, both granting access to inductees and seating for the ceremony. WMC Sports Anchor Jarvis Greer, Sports 56 show host & Voice of the Memphis Tigers, Dave Woloshin, and Daily Memphian Columnist and 92.9 ESPN show host, Geoff Calkins, will emcee the event.
Cocktail Reception / Reserved Tables: $750/table
Cocktail Reception / Single Tickets: $75
2023 CLASS OF THE MEMPHIS SPORTS HALL OF FAME
Allie Prescott III
Elma Roane
Hubie Brown
Jack Eaton
Sheila Echols-Gross
Tamika Whitmore
Richard Mulrooney
2023 CLASS OF THE MEMPHIS SPORTS HALL OF FAME:
HIGH SCHOOL PREP COACHES
Sharon Watson
Sylvester Ford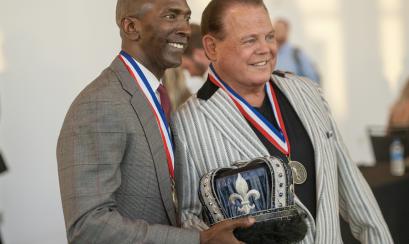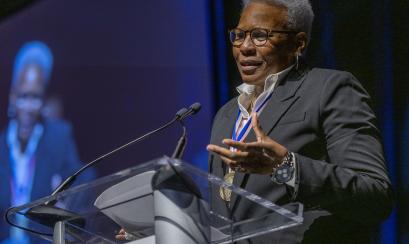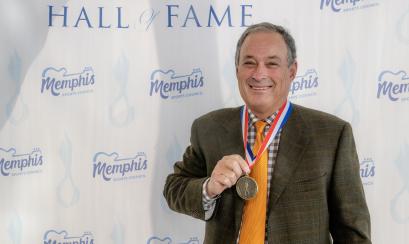 NOMINATING CANDIDATES FOR THE MEMPHIS SPORTS HALL OF FAME
Any current or former citizen of Memphis and Shelby County is allowed one nomination per year and may nominate any candidate, living or deceased, to be considered for induction into the Memphis Sports Hall of Fame and Experience. Once nominated, that person remains in nomination for a period of five years or until removed from the list for a valid reason. If a person is not inducted in that time, she/he may be re-nominated.  
Note: Verification of information may be sought from nominees slated for induction if required. All information submitted shall be retained by the Memphis Sports Hall of Fame.
Questions? Connect with us