As a meeting or event planner, your choice of venue matters more than ever to delegates, who value the meeting experience. In Memphis, a number of meeting and event venues invite groups seeking that authentic, only-in-Memphis vibe. Check these out for inspiration.
Bass Pro Shops At The Pyramid
Do you remember the time you hosted a meeting in the world's 10th largest pyramid? We promise that once you do, neither you nor your guests will ever forget it. Bass Pro Shops at the Pyramid is far from ordinary. This 32-story steel pyramid sits on the banks of the Mississippi River and offers an immersive retail experience - complete with 600,000 gallons of water features (and over 1,800 fish), a cypress swamp with 100-foot-tall trees and an interactive National Waterfowling Heritage Center. 
WOW Factors:
Meet at the 10th largest pyramid in the world.
Take advantage of indoor team building opportunities like the bowling alley and an archery range on site.
Ride the tallest freestanding elevator in the world up to rooftop glass observation decks overlooking the Mississippi River and downtown Memphis.
Stay and meet on site with Big Cypress Lodge.
Shelby Farms park
As one of the nation's largest urban parks, Shelby Farms Park offers unrivaled adventure to more than one million visitors every year. The Park is home to more than 200 species of wildlife (including three dozen buffalo), a 2,000+ acre forest, more than 20 bodies of water, hiking trails and an 11-mile greenline. Unsurprisingly, the fun doesn't stop there. Shelby Farms Park provides indoor and outdoor meeting spaces as well as team-building attractions, an entertainment amphitheater, and inspiring views to keep the creative juices flowing. 
WOW Factors:
Host your event on the Great Lawn and Outdoor Stage for an exceptional meeting experience that your guests won't forget.
The FedEx Event Center gives you flexible meeting space with lakeside views and a full catering kitchen.
The park offers outdoor teambuilding opportunities like ziplining, horseback riding, boating, laser tag, paintball and more.
Hold breakout sessions or meals at the picnic pavilions (capacity up to 100) located throughout the park.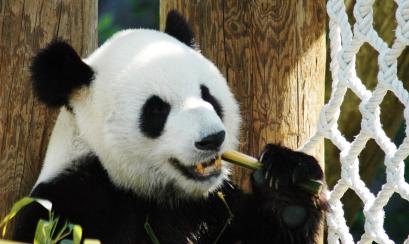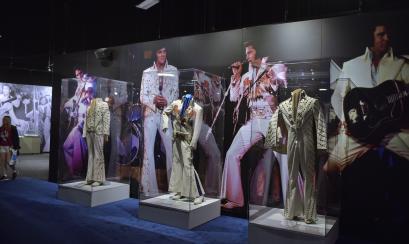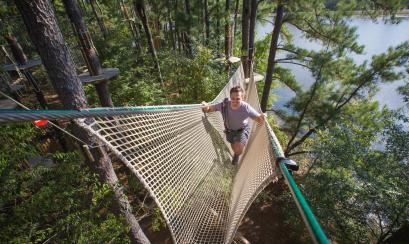 Memphis Zoo
Often cited as one of the best zoos in the nation, the Memphis Zoo is home to more than 3,500 animals representing over 500 different species. One-of-a-kind exhibits include Teton Trek, Northwest Passage, Zambezi River Hippo Camp and CHINA. Many of these exhibits are available to rent for your next meeting.
Defy Convention in Memphis
In Memphis, it's more than a meeting or event — it's an experience. Imagine the sounds and sights of the river city in this video, featuring the new Memphis Sports & Events Center, the fully transformed Renasant Convention Center and other only-in-Memphis venues.  
WOW Factors:
Schedule your meeting or event at one of the top zoos in the country.
Meet in themed exhibits, including CHINA, the Northwest Passage, Teton Trek and the Zambezi River Hippo Camp.
Depending on your selection, your meeting might be surrounded by the underwater viewing rooms of Zambezi River or the rustic lodge and 25-ft. waterfall of Teton Trek.
Make your event memorable with add-ons like a customized sea lion show.
Elvis Presley's GRACELAND
No event or meeting will ever be the same after you've held it in legendary event spaces at the home of The King of Rock 'n' Roll. Whether you're planning a casual gathering or large corporate banquet, Elvis Presley's Graceland is one of the coolest event venues in the world. Serve cocktails in Elvis' car museum, then move your group outdoors for a rockin' party and breathtaking view of the mansion and grounds. As a bonus, when you book your event at Graceland, you can also offer your guests the ultimate experience by including a private after-hours tour of Elvis' Graceland Mansion!
WOW Factors:
Exclusive after-hours tours of Graceland Mansion and other attractions at Elvis Presley's Memphis
Dine among Elvis' classic car collection at Presley Motors
Stay on site at The Guest House at Graceland
Eat like the King at multiple restaurants on site, featuring Elvis' favorites.
DIXON GALLERY & GARDENS AND MEMPHIS BOTANIC GARDEN
Looking for an outdoor experience that'll wow your guests? Dixon Gallery & Gardens and Memphis Botanic Garden offer multiple outdoor and indoor event spaces. From daytime retreats to evening banquets, your guests will adore the lush garden spaces and exquisite galleries located at each site. (We suggest booking a date in the spring—when the gardens are their most colorful.)
 
WOW Factors:
Guests can explore artistic displays and exhibits with gallery access included. 
Both venues offer catering kitchens.
Garden and green space views will keep the creative juices flowing. 
Indoor and outdoor meeting spaces fit your event needs. 
Memphis Rock 'N' Soul Museum
The Memphis Rock 'n' Soul Museum is available for private parties, receptions, corporate functions, live music and special events, all hosted amidst the guitars and galleries of one of America's most fascinating music museums. Located just off Beale Street, the Memphis Rock 'n' Soul Museum takes you on a journey through the Memphis music experience: from the rural field hollers of the 1930s through the explosion of Sun Studio, Stax and Hi Records in the 50s, 60s and 70s, and to Memphis' present-day global musical influence.
 
WOW Factors:
Have your guests rocking with live rock, blues or soul musicians.
Wow your guests with exclusive Memphis music tours.
Customize your lunch or dinner meeting with flexible catering options from the museum's official caterer.
Make your event memorable by adding on a Memphis Grizzlies NBA game or world-class concert at neighboring FedExForum.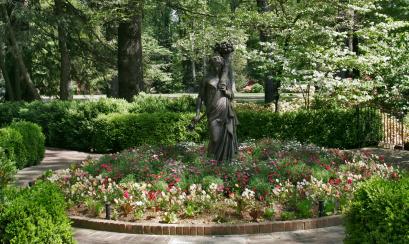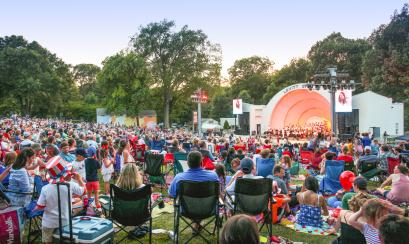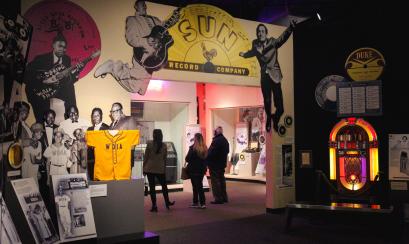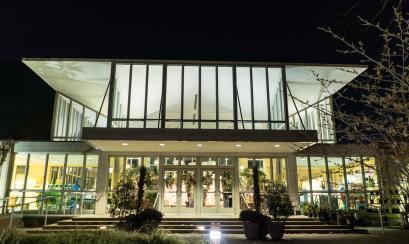 OVERTON PARK Shell
Stage your event at the Overton Park Shell, a popular venue for private and corporate events. This amphitheater is located in Overton Park right by the Memphis Zoo and the Memphis Brooks Museum of Art. You too can rock your event to thousands of fans – just like Elvis did (Presley's first paid performance happened here in 1954).
WOW Factors:
Host your event at this multipurpose amphitheater.
The venue is perfect for live entertainment, picnic and outdoor functions. 
Located in the middle of Memphis' Overton Park, the Shell offers a memorable outdoor experience.
This venue's prime location puts you in walking distance to attractions like the Memphis Zoo and the Brooks Museum. 
Memphis Riverboats
There's nothing more Memphis than having a party on the river! Take your event on the Mighty Mississippi with Memphis Riverboats for a truly one-of-a-kind experience. With the sights and sounds of the Mississippi, as well as catering and live entertainment options,  Memphis Riverboats offers a memorable experience your guests will love.
WOW Factors:
Cruise the Mighty Mississippi with your guests for a true Memphis meetings experience.
Live entertainment and catering available.
Learn about Memphis and Mississippi River history on the sightseeing tour. 
Choose from multiple vessels to fit your event needs.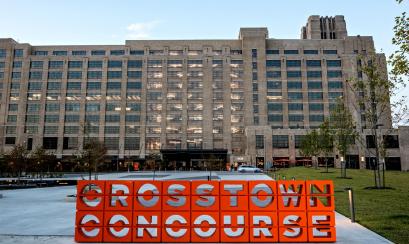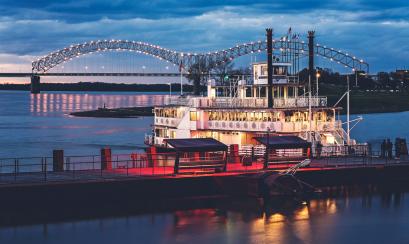 Crosstown Concourse
Host your next event at Memphis' vertical urban village, Crosstown Concourse. This former Sears distribution center features restaurants, bars, art galleries, a concert hall and a theater, making Crosstown the perfect venue for private parties, special occasions or work functions. Centrally located in Midtown Memphis, this mixed-use facility is just a short drive to the city's famed attractions including iconic Beale Street (2.9 mi), the Memphis Zoo (1.8 mi), the Overton Square Theater District (2.4 mi) and so much more.
WOW Factors:
Meet at Memphis' vertical urban village, a globally recognized example of historic adaptive reuse.
Two theaters on-site include a large black-box theater (Crosstown Theater) and a more intimate space known as The Green Room.
Multiple indoor and outdoor event spaces can fit your event requirments. 
Bonus: You'll find several bars and restaurants on-site.
get free, on-the-ground assistance
CONTACT THE MEMPHIS TOURISM TEAM
for local planning & hosting expertise