Experience Immersive Art in Memphis
With three new immersive art exhibits visiting Memphis this spring, it's the perfect time to explore the city's vibrant art scene!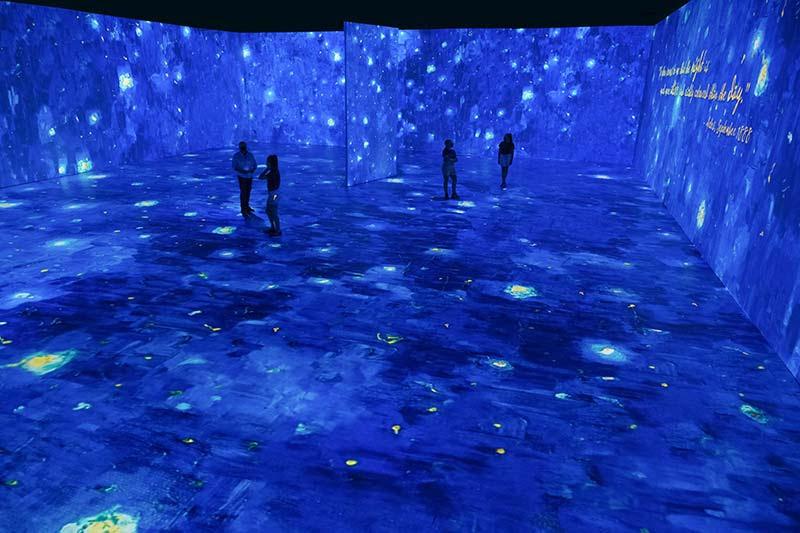 What is "immersive art" and why is it a trend?
When we say immersive art, we're talking about an experience that's beyond seeing art displayed in a gallery. This can mean augmented or virtual reality, digital projections that fill the space, the use of sound or scent to enhance, or even a hands-on component.
Rather than just viewing art on a wall or displayed visually, the "immersive art" trend is more interactive and let's just say it—better for photos and our Instagram feeds. It's the biggest, trendiest thing to hit the art scene in the last few years.
Immersive Art Exhibits In Memphis
So, what does this have to do with Memphis? First off, the worldwide phenomenon of the Van Gogh projection exhibits is here until June. Second, Memphis is the second city in the U.S. to host the Alice's Adventures in Wonderland immersive garden experience. Our very own Brooks Museum is also hosting an Andy Warhol's Silver Clouds exhibit. 
Here's a list of immersive art experiences in Memphis in 2022.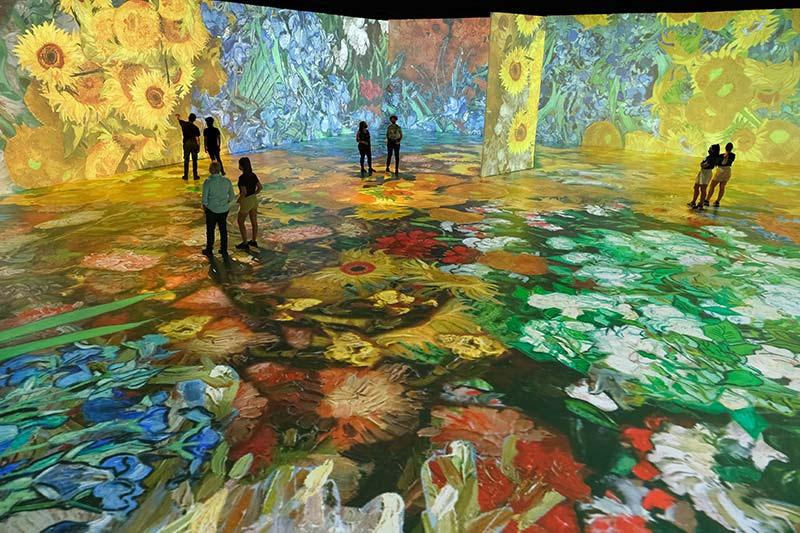 From swirling starry nights to bright sunflowers, immerse yourself in the moody artwork of Van Gogh at Beyond Van Gogh, this spring at Graceland's Exhibition Center. This ultra-popular one room exhibit takes you on a journey through the artist's artists themes with digital projections on the walls and floor. Available through June 5, 2022. You'll need to reserve your time slot. I recommend going on a weekday to save a few bucks, as tickets are higher on weekends and holidays.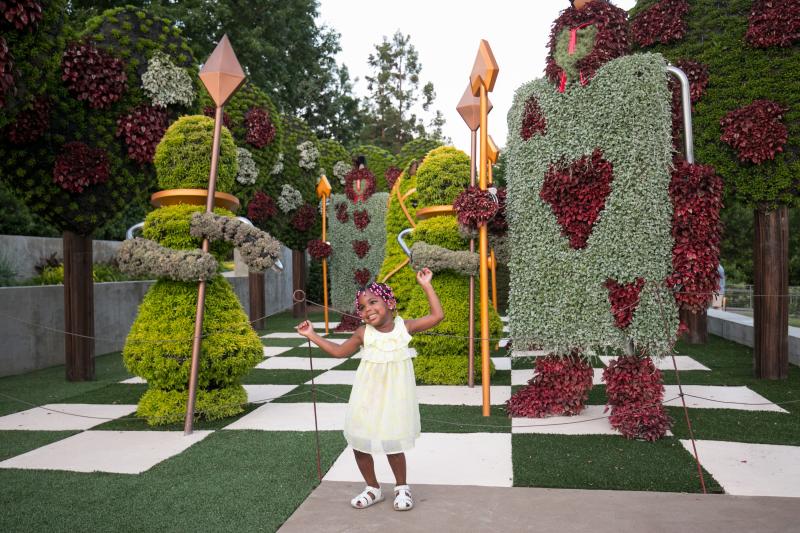 Starting May 8, larger-than-life "mosaiculture" plant sculpture technology brings to life Alice and her friends to transform the Memphis Botanic Garden into a Wonderland! You can meet the Cheshire Cat, Queen of Hearts, the Chess Set, and of course, Alice, all grown with hundreds of plants on towering steel frames and places throughout the Gardens. You'll need to pre-purchase timed-entry tickets to Alice's Adventures, so go ahead and reserve your spot!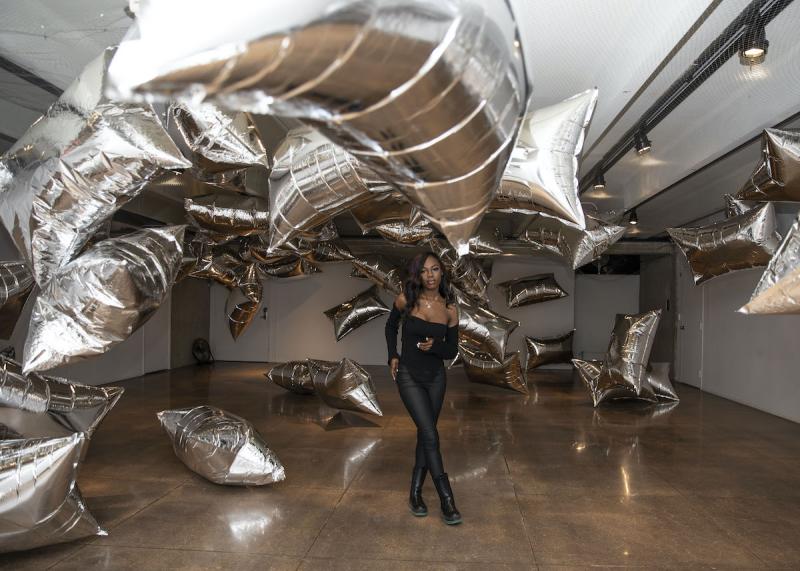 Walk through a room of pillowy silver balloons floating perfectly through the air at the Brooks Museum's recreation of Andy Warhol's 1966 immersive art piece. Suspended somewhere between floor and ceiling, the metallic "clouds" encourage childlike play and wonder for art appreciators of all ages. On display, along with Warhol's "Little Red Book" snapshot collection, until May 15.
More Art Experiences In Memphis
Want more art? Here are a few more ways to engage with our Memphis arts community and art galleries this spring and summer: