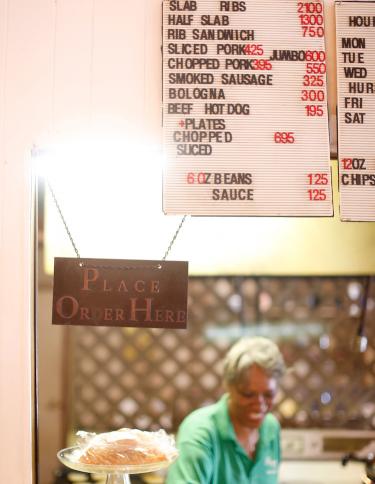 Want to know where the best down-home cooking is in any city?

Find out where the cops eat. In Memphis, that's an unassuming storefront on North Parkway just a few blocks away from the Pyramid called The Cozy Corner. The Cozy, as locals refer to it, is often packed during lunch with Memphis' finest, including policemen, local politicians and the good doctors and nurses of St. Jude Children's Research Hospital. Cozy does the dry rub as well as anyone in the city, but their calling card really comes down to two items: barbecue bologna and Cornish game hen.
If Cozy was the only place in Memphis where locals got their barbecue, we'd be like any other city. But Memphis is different. Really different. Just about every neighborhood has a smoke shack, and some even have two. Payne's is one of those places. A traditional Memphis-style barbecue on Lamar Avenue, Payne's does the simple things right, like the chopped pork sandwich and a sauce that a local blogger recently described as having been "made in a heavenly vat by a team of angels." Similar to Payne's, A&R takes a very direct no-frills approach to their restaurant. Cinder blocks and fluorescent lighting constitute decorations, but that's not the point then, is it? No, the point is barbecue. Located on Elvis Presley Boulevard, A&R offers the expected fare -- all done well -- but also a few items you won't find in most other joints, like their catfish and tamales.
Why in the world would a barbecue joint cook bologna, catfish or Cornish game hen? The first reason is competition, and in Memphis it's a fierce environment. Barbecue is easy to find, and just about everyone you meet has a favorite. Rarely does a group of Memphians agree on who's got the best pulled pork in town. The second reason is tradition. The families that run these businesses (and most are run by families) have been relying on these recipes for years, and they're not going to give them up. Memphis barbecue is unique, and these establishments play an important role in keeping it that way.