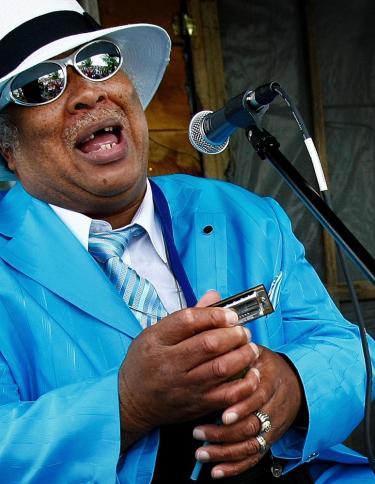 We've compiled general information about Memphis, as well as local travel statistics, to make your job easier. 
TOURISM STATISTICS
2022 Annual Visitors: 11M
Leisure & Hospitality Jobs in Shelby County in 2021*: 40.7K
Leisure & Hospitality Businesses in Shelby County in 2021*: 2,200+
Annual Economic Impact of Domestic Visitors in 2021*: $3.461B
State Tax Receipts Generated in 2021*: $166.4M
Local Tax Receipts Generated in 2021*: $109.7M

*Most recent full year of data available.
TOP TRAVEL MOTIVATORS
The top travel motivators for Memphis visitors include paying their respects to Memphis music legends like Elvis, B.B. King and Johnny Cash; experiencing our current live music scene and the Memphis nightlife in person, especially Beale Street; tasting our world-famous barbeque; and most importantly, spending quality time making memories with friends and family.
 
Over three-quarters of all Memphis attraction visitors report experiencing the music unique to Memphis was a key reason they chose to come here, ranking the importance of Memphis as a seven or above on a scale of ten—and over 60 percent of these music-influenced travelers ranked music as a nine or a ten in importance.
 
Only 15 percent of Memphis attraction visitors reported that experiencing live music was not a priority for them during their trip to Memphis; over three-quarters of surveyed Memphis attraction visitors had either already experienced live music during their trip or reported having definite plans to seek out a live music experience during their time here.
LEISURE TRAVELER PROFILE
Based on an always-on digital survey strategy, we have considerable insight into the characteristics of a Memphis visitors
Average Number of Adults in Attraction Travel Parties: 1.9 Adults
Share of Memphis Attraction Travel Parties that Include Children: 47%
Average Number of Children in Attraction Family Travel Parties: 1.3 Children
Average Nightly Expenditures for Overnight Travel Parties: $742 Nightly
Average Length of Stay for Overnight Travel Parties: 3.1 Nights
Share of Travel Parties Staying Overnight: 63%
Share of Overnight Travel Parties Staying in Hotels: 61.7%
2023 LOCAL HOTEL INDUSTRY
Total Number of Memphis MSA Hotel Rooms: 26K+
Total Number of Hotel Rooms Downtown: 4K+
QUICK FACTS

Official city flower

Crepe Myrtle

Official city tree

Dogwood

Colleges and universities

Christian Brothers University 1871
Lemoyne-Owen College, 1871
University of Memphis, 1912
Rhodes College, 1848
University of Tennessee Health Science Center, 1911

Major businesses headquartered in Memphis

FedEx, International Paper, AutoZone, ServiceMaster, St. Jude Children's Research Hospital, Indigo AG, Ducks Unlimited, First Horizon National Corp., Mueller Industries, Thomas & Betts

Elevation

Airport: 331' above sea level
Mississippi River: 188' above sea level

Founded

1819. Incorporated 1826.

Climate

Average annual: 72.4
January average: 50 / July average: 92

Precipitation

Average annual rainfall: 53.67"

Government

Mayor and City Council
GENERAL INFORMATION

Total area in square miles

315.06

Memphis park services

166 parks with a total of 3,219 acres.
110 playgrounds.
28 local community centers.
48 athletic fields.
130 basketball courts (indoor and outdoor).
7 tennis centers

Tallest buildings

100 North Main: 430', 37 stories
Raymond James Tower: 403', 21 stories
Clark Tower: 403', 34 stories
One Commerce Square: 396', 31 stories
Sterick Building: 365', 31 stories

Historical landmarks

Beale Street, Chucalissa, Graceland, Sun Studio, Cotton Row Historic District, Davies Manor Plantation, Elmwood Cemetery, Victorian Village area

Entertainment districts

Beale Street Entertainment District
Cooper-Young Entertainment District
Overton Square Entertainment District
South Main Historic Arts District
Broad Avenue Arts District
Crosstown
Main Street Collierville
POPULATION

City of Memphis and surrounding areas

The 2018 population of the Memphis-MSA is 1,342,349
Shelby County, Tennessee is 936,961
City of Memphis is 650,618

Major ethnic groups (2019)

White: 29.21%; Black: 63.91%; Hispanic: 6.49%, Asian: 1.57%

Males/Females and median age

Males: 48%; Females: 52%. Median resident age 33.3

Population of Tennessee

6.77 million. Tennessee is the 17th largest state in the U.S.
MEETING & SPECIAL EVENT VENUES

| | |
| --- | --- |
| Hotel room nights generated in 2019 | 189+K |
| Meetings, conventions and events in 2019 | 400+ |
| Economic impact for 2019 | $141+M |
| Renasant Convention Center | 350,000 square feet of convention space. 31 breakout rooms. 28,000 square foot ballroom accommodating 2,000 people |
| Cannon Center for the Performing Arts | 2,100 seat multi-purpose facility |
| FedExForum | A capacity of 18,600, FedExForum is a sports and entertainment arena with multiple additional meeting rooms |
| University of Memphis FedEx Institute of Technology | State-of-the-art facility with 190-seat tiered amphitheater, 85-seat high-definition presentation theater and 17 meeting rooms |
| Agricenter International | 14,000 square foot facility with 800 seat amphitheater / auditorium and 5 additional meeting rooms |
OUTDOORS

Bike lanes

In addition to the vast number of bike trails in Memphis, make sure to walk / bike / run Big River Crossing spanning the Mississippi River bridging Downtown Memphis and West Memphis, Arkansas and the Shelby Farms Greenline, a 10.65 mile paved, urban trail that connects pedestrians and cyclists in Midtown Memphis through Shelby Farms Park to Cordova..

Mississippi River

Go kayaking on the Mississippi River or take a leisure tour aboard a paddle-wheel riverboat.

Recreation

Shelby Farms Park offers horseback riding, 20 lakes for fishing and paddle-boating, a disc-golf course, picnic pavilions, playgrounds, bike trails and more.

Meeman-Shelby Forest State Park is more than 13,000 acres of hardwood forest and with plenty to do: fishing lakes, disc-golf course, biking and hiking trails plus park cabins.

Paddle down the Ghost River near historic La Grange, Tennessee. This 8.5 mile well-marked canoe trail offers intimate views of abundant wildlife, lakes and untouched portions of the Wolf River.

If golf is your interest, be sure to play Mirimichi, established by Justin Timberlake, or TPC Southwind that hosts the WGC St. Jude-FedEx Invitational PGA tournament. 

Gardens

Memphis Botanic Garden and Dixon Gallery and Gardens will give you the solitude and beauty you expect. In addition, you can view works of art or let the children run free in Memphis Botanic Garden's My Big Backyard play area.

Festivals/ Annual Events

Click here for a list all the major annual events
ATTRACTIONS

| | |
| --- | --- |
| Number of attractions | 60+ |
| Music-themed attractions | Memphis, Home of the blues and Birthplace of Rock 'n' Roll has many must-see music-themed attractions including Beale Street Historic District, The Blues Foundation's Blues Music Hall of Fame, Graceland, Memphis Music Hall of Fame, Memphis Rock 'n' Soul Museum, Stax Museum of American Soul Music, Sun Studio and the W.C. Handy home and Museum. |
| Restaurants | With approximately 100 barbecue restaurants alone, Memphis is also home to world-famous fine dining, rich soul food and eclectic dining. |
| Theaters and small theaters | Memphis offers multiple choices when it comes to live entertainment, dance classical concerts and performance art. Of special note is the Orpheum Theatre, Playhouse on the Square, Circuit Playhouse, Theatre Memphis, Hattiloo Theatre, multiple venues at Crosstown Concourse and FedExForum. |
| Art museums | Memphis is rich with arts, sculpture and painting exhibits offering pieces form Rodin to Renoir. Be sure to visit Dixon Gallery and Gardens, Memphis Botanic Garden, Memphis Brooks Museum of Art, Metal Museum, Belz Museum of Asian and Judaic Art, CrosstownArts and the Cotton Museum at the Memphis Cotton Exchange. |
| | |
| --- | --- |
| Public transportation | Each year MATA services over 12M passengers trips on a fleet of 222 transit vehicles including passenger buses and trolley buses |
| Licensed taxis | Checker Cab, Yellow Cab and Premiere Transportation |
| Ride Share | |
| |  600 bikes and 60 stations connect Downtown, Midtown, South Memphis and Orange Mound for visitors and residents to explore the city |
| Scooters | Bird / Lime / Spin. Download the app and use the dockless electric scooter to get around downtown and midtown |
| Air terminal | Memphis International Airport, "America's Aerotropolis" is a world-class facility serving more than 8 million passengers a year |
| Rail service | Central Station with Amtrak service since 1971 |
| Bridges | Frisco: 1892; Harahan: 1916; Memphis & Arkansas: 1949; Hernando De Soto: 1973 |