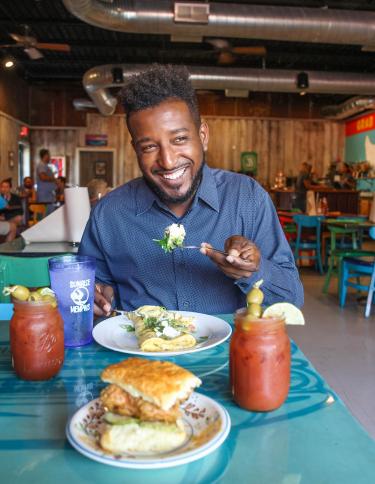 If you're considering a feature about Memphis we can assist with story ideas, itinerary development, liason to locals for interviews, professional photography and b-roll video footage for accredited travel media on assignment. Because we receive a considerable amount of requests from travel media seeking assistance, please read the following guidelines before submitting a request:
Attractions Passes
Memphis Tourism will offer passes for writers and photographers whose names are listed on bylines. Costs incurred by family members and/or friends traveling with a writer will be paid for by the writer.
Hotel Disclaimer
Memphis Tourism will do its best to provide you with a complimentary or reduced rate, but it is something we cannot guarantee. Complimentary accommodations are provided at the discretion of the host businesses and are subject to availability.
Black-out periods may be experienced throughout the year that may require a press rate. Several dates that may be subject to the restriction include New Year's Eve/Day, citywide meetings and conventions, and Memphis in May International Festival.
Ground Transportation
Assistance with rental cars will be determined by Memphis Tourism based on anticipated coverage of Memphis. If Memphis Tourism cannot assist with reserving a rental car, a list of local rental car companies can be provided at the writer's request.
Photographs & B-Roll Video Footage
We maintain an online library of hi-res photos and b-roll footage should the writer need to request these materials for a story.
Meals
Meals are not provided. It is up to the individual businesses to decide if meals will be complimentary or at a reduced rate.
In-City Assistance
Please provide as much as notice as possible (2 weeks is appreciated).  Subject to availability and anticipated coverage, Memphis Tourism staff can assist in accompanying travel media throughout city.
Upon Your Return
Copies of any stories about Memphis are to be provided to Memphis Tourism upon publication. We will be unable to assist with future media requests from media who fail to provide us with results.