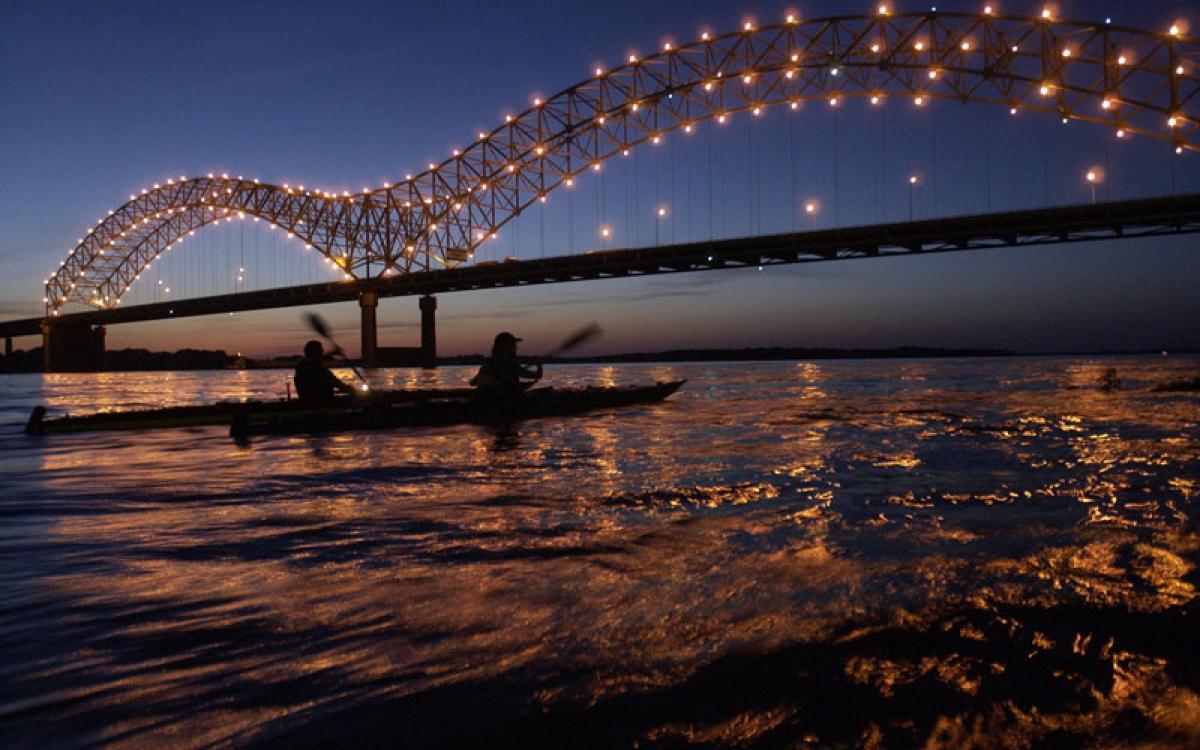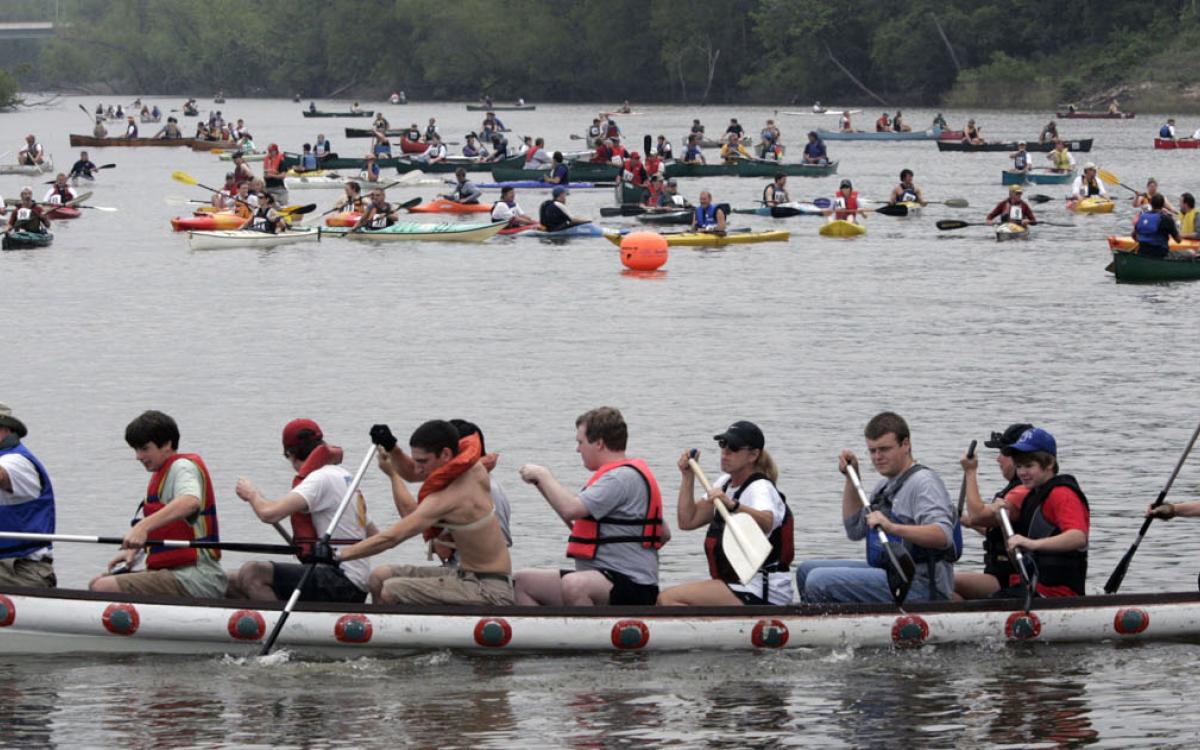 Boating the Mississippi in Memphis
Canoe, Kayak or Cruise the River
Riverboat rides on the Mississippi River? Sure. 
But how about doing something different: Stand between the Memphis skyline and Ol' Man River, and squish the Mississippi mud between your toes or, better yet, grab a kayak or canoe and find yourself smack in the middle of it all. 
Canoe and kayak rentals are available from several outfitters. You won't be the only one on the water. In fact, Memphis hosts the largest canoe and kayak race in the Southeast. Tom Lee Park makes a great place to sit back and watch over 500 racers try to hold their own against the raging currents of the mighty Mississippi – usually reserved for barges and riverboats – in what Paddler Magazine named the "Best Race in America."
Of course, there are more rivers than just the Mississippi. The Wolf River has been called Memphis' forgotten river. Ironic, considering you can't so much as take a five-minute drive in any direction without crossing it. This 90-mile wetland and forest area stretches from Holly Springs, Miss., to the Mississippi River in downtown Memphis and offers an array of activities like hiking, biking, fishing, canoeing and the highly un-recommended cottonmouth-watching.
Time to hit the trails – the Mississippi River Trail System, that is. Approximately a 3,000-mile bike trail from Minnesota to the Gulf of Mexico, the Mississippi River Trail can be enjoyed in full around Memphis. With spectacular views of the river and its floodplains, the trail provides a connection between the city and the countryside.