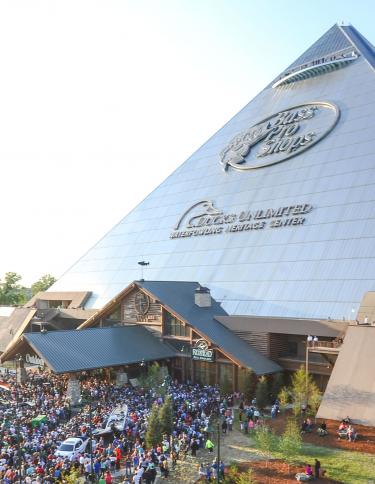 Memphis-based LEO Events understands that your event is greater than the event itself: It's an opportunity to amplify your brand. Here's how this team of experts transforms events into brand experiences:
 
1. LEO is the local expert
Considering that LEO's headquarters is in Memphis—home of blues, soul and rock 'n' roll—the team can weave in local magic to any event. From tours and after-hours events at Elvis Presley's Graceland mansion to teambuilding activities such as crafting barbecue sauce with one of the city's award-winning pit masters, clients choose LEO for their local connections and flawless execution. And that applies to every detail, from:
 
Custom-building stages to coordinating high-energy entertainment and speakers, which might be Memphis musicians or global thought-leaders
Dine-around programs featuring the city's acclaimed restaurants to creating themed menus—featuring the authentic flavors Memphis is known for, if you like
Handling chair and table rentals to envisioning custom-branded room décor 
2. LEO amplifies your brand 
For every event, LEO develops a communication strategy from pre-event buzz to post-event tie-ups. Every step is designed to amplify your organization's culture and activate your brand, boosting engagement.
 
MLK50, the 50th anniversary of Dr. Martin Luther King Jr.'s death commemorated in 2018, provides a successful case study. Memphis' National Civil Rights Museum commissioned LEO as its strategic partner in the commemoration. Over two years of planning culminating in a three-day event, LEO collaborated with museum stakeholders to develop an event theme that embodied both the museum and the spirit of the event itself. Along this theme—a call to action for peace—LEO envisioned and executed an evening of storytelling featuring civil rights leaders. Meanwhile, LEO's contributions behind the scenes included VIP and logistics management for this event that attracted a high-profile audience and global media attention.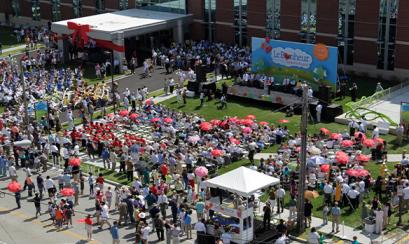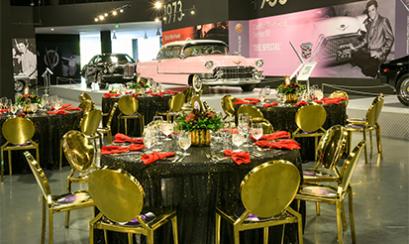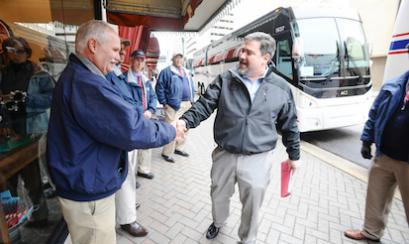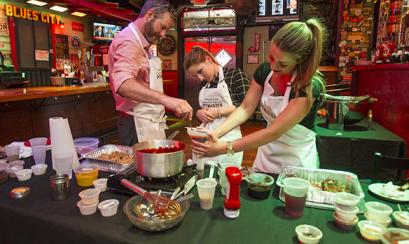 3. LEO manages every detail of your event
When it comes to event management, LEO keeps your brand experience top of mind. That means coordinating every detail of your live experience: from content development that tells your story to venue sourcing assistance, registration, hospitality staffing, food and beverage management—all the way through to production.
 
It's a suite of expertise LEO brought to AutoZone's annual national sales meeting, which recently included customized entertainment such as themed evening events, celebrity meet-and-greets—even a professional bull-riding show with pyrotechnics. LEO proved itself again by designing the grand opening celebration for Memphis' Le Bonheur Children's Hospital with a parade narrated by Sesame Street's Gordon and Maria, public tours and a fundraising gala, among other events. In the process, LEO boosted the hospital's media and online presence, attracting $750,000 in donations—and earning the distinction of Best Event Produced for A Non-Profit by Special Events Magazine.
4.  . . . even transportation and logistics
LEO staffs its own transportation team, a fleet of motor coaches, sedans, SUVs and executive vans that make airport transfers and off-site activities a breeze. As one previous client commented, "Each of your drivers was great—punctual, considerate and professional."
But LEO will do more than simply get your group where it needs to be. Consider the five-day grand opening celebration of Memphis' Bass Pro Shops at the Pyramid, one of the world's largest retail locations. When thousands of visitors were making plans to attend, LEO was busy creating parking and traffic plans; partnering with local police, fire and transportation departments; even giving out Brass Pro-branded hats to bus and trolley drivers to help promote the grand opening. And that's the level of detail you can expect, too.
get free, on-the-ground assistance
CONTACT THE MEMPHIS TOURISM TEAM
for local planning & hosting expertise