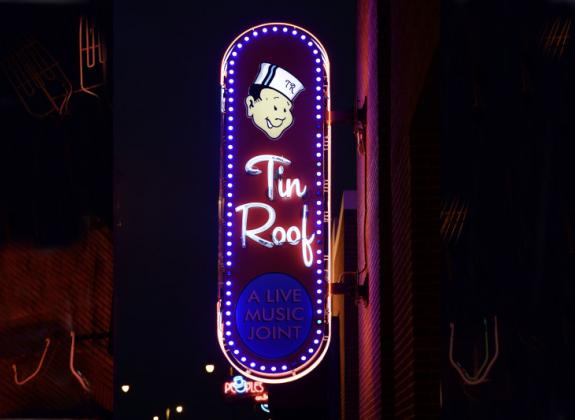 The Green Room is next door to the original Tin Roof on Beale. It includes a full bar & restaurant with delicious food & drinks, giant TVs, shuffleboard, ping pong, foosball, some arcade games and a huge backyard patio.
Amenities ▲ Meeting Space ▲
Covid-19 Availability
Cuisine
Facility Amenities

Full Bar
Live Music
Outdoor Seating

Meals Served
Neighborhoods
Parking
Meeting Space
Total Square Feet
11290.00
Image File
Space Notes
10 ft. wall projector screen and 27-flat screen TV's located throughout facility available for meetings, corporate events & retreats, etc. Flexible seating and banquet set-up, live music or DJ available and special rates for daytime meetings & events.
Large File