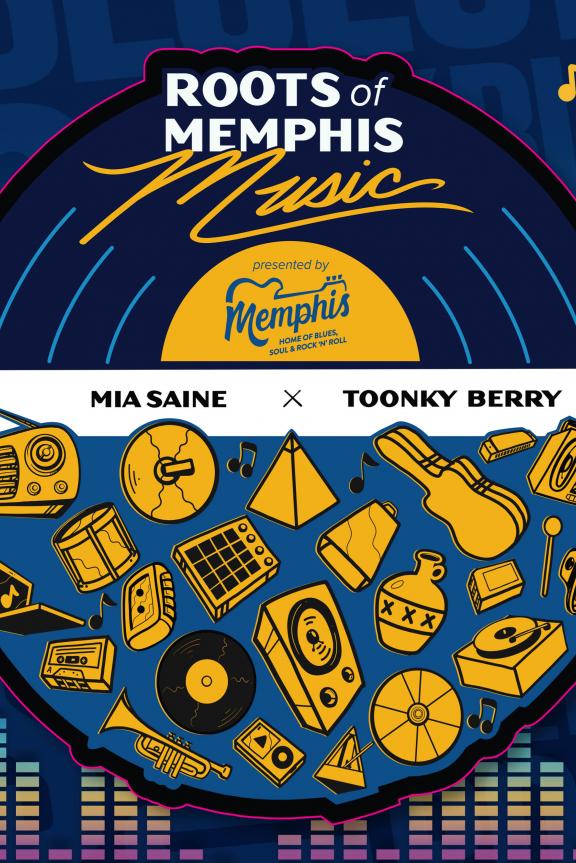 The Roots of Memphis Music
You probably know Memphis as the home of blues, soul and rock 'n' roll. That's the short version of the story. But you don't have to dig deep to learn: Memphis' sonic roots touch blues and soul as well as gospel, funk, jazz, rap and disco, and it's our Black musicians who have pioneered the way, often serving as cultural ambassadors who share Memphis' groundbreaking sounds around the world. Today when you stand in front of FedExForum in the city's historic Beale Street Entertainment District, you'll notice 24 bollards, each celebrating a different facet of Black music in Memphis. Enjoy the art, designed by local creatives Toonky Berry and Mia Saine (bios below) and snap the QR codes for more: You'll find snippets of each musician's or genre's story, plus tips on where to go next to discover more about Memphis' Black musicians — from back in the day to who's making music in the city right now. 
Mia Saine
Mia Saine is a Memphis-native illustrator and designer best known for their polished yet playful work and uplifting messages. Mia's designs and illustrations primarily consist of simplified shapes, fun colors and chalky textures. They enjoy showcasing the happiness and empowerment of minorities that reflect the stories of their diverse audience. Overall, Mia strives to use their work to share impactful and relatable storytelling while creating solutions for progression.
Toonky Berry
Quantavious Worship, also known as ''Toonky Berry,'' is a Mississippi native and Memphis-based artist. While earning a major in illustration at Memphis College of Art, he developed the style he calls Toonkification, a combination of surrealism, caricatures and graffiti. His Toonkified illustrations, portraits, murals, logos and multimedia work can be found throughout the Mid-South. Well versed in fine art, graphic design and public art, he blends tradition and innovation, cultivating expertise in the specialty of graphic portraits.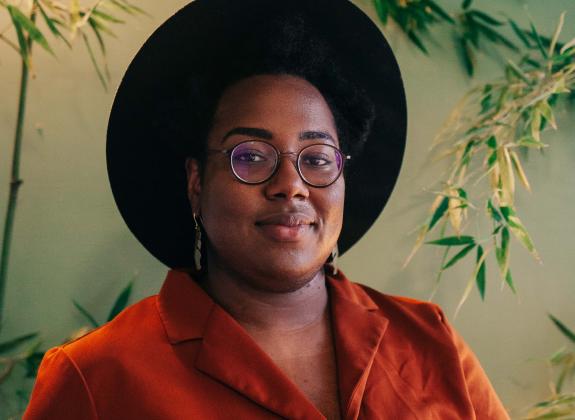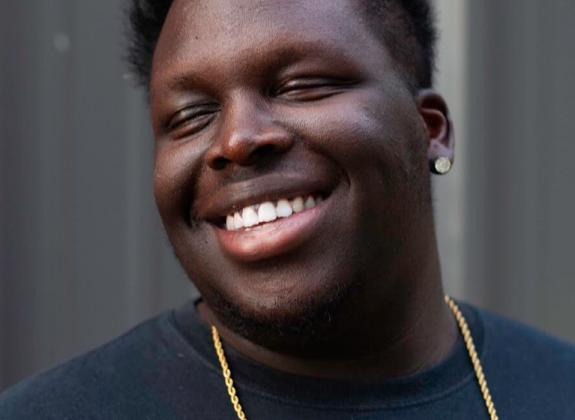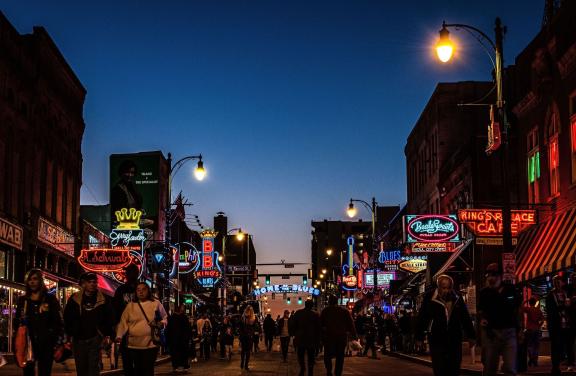 Phillip Van Zandt
THE ART
Use this slider to explore the genres of Memphis music: Blues, Soul, Rock 'n' Roll, Hip-Hop, Gospel and Jazz. Each genre is embodied by a boldly painted bollard on the FedExForum plaza just off Beale Street. Click through to each genre to find related artists, recording studios and stories, each of which are also reflected in unique art pieces outside of FedExForum.
TONYA DYSON
TONYA DYSON is a soul singer, songwriter and executive director of the Memphis Slim Collaboratory, a house to give future generations of Soulsville musicians a place to gather, rehearse, learn and create legendary music again. With nearly 20 years' experience, Tonya has been a driving force in the Memphis music scene, producing shows, serving as "curator-at-large" and creating staple events including the Soulsville USA Festival and Soulin' on the River that showcase Memphis talent on a global scale.
JARED BOYD
Jared "Jay B." Boyd is a multimedia journalist, artist, humorist, DJ and on-air personality. The Memphis native currently serves as program manager for WYXR 91.7 FM and columnist for The Daily Memphian, and recently composed liner notes for the 2020 release of "The Gospel Truth: Complete Singles Collection," an anthology of recordings from Stax Records' gospel subsidiary. His writing focuses on the oral history of Memphis' recording and performing industry, while on-air, he co-hosts and writes for the long-running roots music program "Beale Street Caravan."
Memphis Rock 'n' Soul Museum
Memphis Rock 'n' Soul Museum tells the complete Memphis music story and offers a comprehensive experience from the rural field hollers and sharecroppers of the 1930s to Memphis' musical heyday in the '70s and its global influence. The museum's exhibition about the birth of rock and soul music, created by the Smithsonian Institution, tells the story of musical pioneers who, for the love of music, overcame racial and socio-economic barriers to create the music that shook the entire world.