Experience Memphis Gardens - Citywide Garden Walk
May 20, 2023 -Jul 2, 2023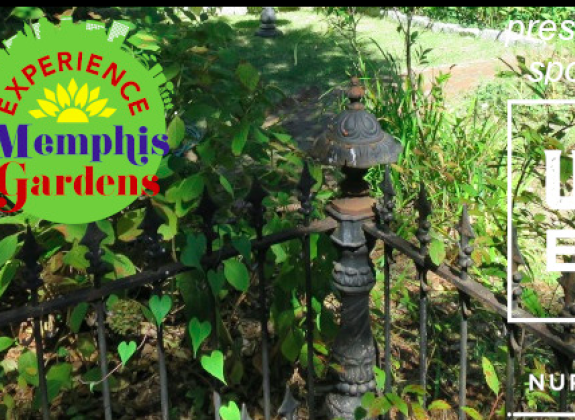 Experience Memphis Gardens - Citywide Garden Walk
multiple locations across Shelby County
Shelby County, TN 38104
United States
May 20, 2023 – Jul 2, 2023
at 10:00am to 3:00pm
May 20, 2023 at
10:00am – 3:00pm
May 21, 2023 at
10:00am – 3:00pm
May 25, 2023 at
10:00am – 3:00pm
May 26, 2023 at
10:00am – 3:00pm
May 27, 2023 at
10:00am – 3:00pm
May 28, 2023 at
10:00am – 3:00pm
Jun 1, 2023 at
10:00am – 3:00pm
Jun 2, 2023 at
10:00am – 3:00pm
Jun 3, 2023 at
10:00am – 3:00pm
Jun 4, 2023 at
10:00am – 3:00pm
Jun 8, 2023 at
10:00am – 3:00pm
Jun 9, 2023 at
10:00am – 3:00pm
Jun 10, 2023 at
10:00am – 3:00pm
Jun 11, 2023 at
10:00am – 3:00pm
Jun 15, 2023 at
10:00am – 3:00pm
Jun 16, 2023 at
10:00am – 3:00pm
Jun 17, 2023 at
10:00am – 3:00pm
Jun 18, 2023 at
10:00am – 3:00pm
Jun 22, 2023 at
10:00am – 3:00pm
Jun 23, 2023 at
10:00am – 3:00pm
Jun 24, 2023 at
10:00am – 3:00pm
Jun 25, 2023 at
10:00am – 3:00pm
Jun 29, 2023 at
10:00am – 3:00pm
Jun 30, 2023 at
10:00am – 3:00pm
Jul 1, 2023 at
10:00am – 3:00pm
Jul 2, 2023 at
10:00am – 3:00pm
Price:
Tickets are $30 per person.
Experience Memphis Gardens is a citywide tour of 200+ urban and suburban eclectic gardens, farms and green businesses, created by novices, sophisticated gardeners and stylish landscapers. The event begins with the 8th annual Cooper-Young Garden Walk, May 20-21, 2023. In seven short years, the garden walk has grown to be the largest of its kind in the South.
Buy a ticket for the Cooper-Young Garden Walk and it will serve as a passport to the rest of the gardens.
Cooper-Young Gardenn Walk, May 20-21, 9am - 4 pm.
Rest of the days, gardens will be open from 10 am - 3 pm, unless stated otherwise.on the garden map or website.