The Southern Literary Salon Series: Truth and Beauty of Ann Patchett
Mar 26, 2023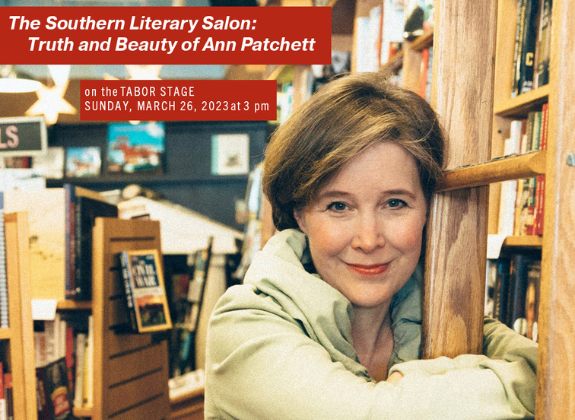 Tennessee Shakespeare Company
7950 Trinity Road
Memphis, TN 38018-6297
United States
Mar 26, 2023
at 3:00pm to 4:30pm
Price:
Seating Section 1 (Main)
ADULT
$27
STUDENT (+/- 22 w/ ID)
$20
SENIOR (62+)
$24
Seating Sections 2 and 3 (Sides)
ADULT
$20
STUDENT (+/- 22 w/ ID)
$15
SENIOR (62+)
$20
The recipient of a Guggenheim Fellowship, the PEN/Faulkner Award, and England's Orange Prize, Ann is the author of seven novels, three books of non-fiction, a collection of short stories, and a children's book (Lambslide). Her works include The Dutch House (2020 finalist for the Pulitzer Prize for Fiction), Commonwealth, Run, Truth & Beauty, Bel Canto, and The All of It.  She co-owns Parnassus Books in Nashville and champions independent booksellers.  Our Salons are unique, fun social hours — or a little more — of curated readings, scenes, and discussions that explore Southern authors and subjects of significance, with a light cocktail or two.