New Year's Eve on Beale Street
Dec 31, 2023 -Jan 1, 2024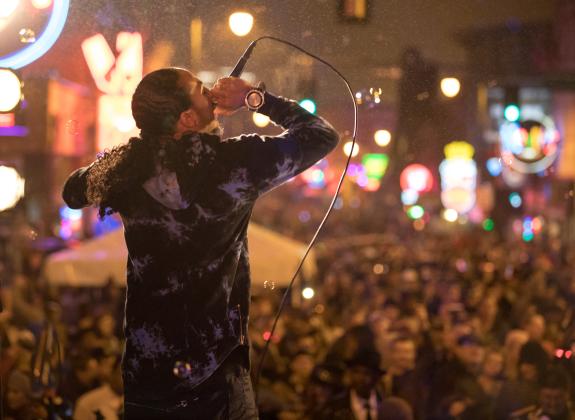 Beale Street
Memphis, TN 38103
United States
Dec 31, 2023 – Jan 1, 2024
at 12:00pm to 3:00am
Beale Street can be a party almost any night of the year. It's the kind of place where you'll see brides-to-be wearing bachelorette-weekend tiaras; where you can bar-crawl, sing karaoke and dance late-night. Beneath it all is the music (literally—look down while you're strolling the sidewalk and you'll notice stars commemorating Memphis music legends). But also, listen: live music streams from clubs, sending the sounds of electric and acoustic blues, rapid-fire rockabilly and searing soul out into the night.
Since Memphis' musical legacy meets the city's love of a good time on Beale, you can bet the street's New Year's Eve celebration is big. You'll party with tens of thousands of people, spilling in and out of bars and restaurants onto the wide street. You'll dance under the stars to live performers, including DJ Tree. Then, ring in the new year with fireworks and confetti cannons as the clock strikes 12.
Note that to join the NYE party on Beale, you'll need to be at least 21.