Folk All Y'all presents: Black Opry Revue
Dec 16, 2021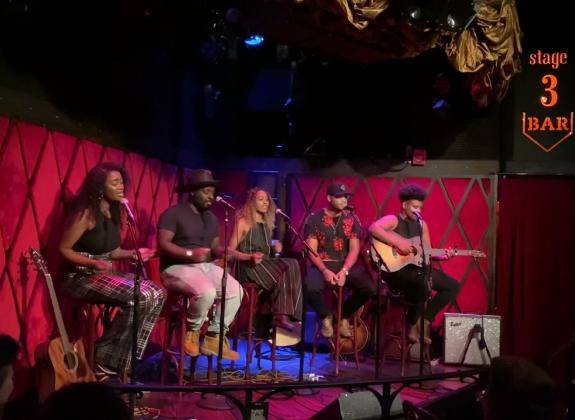 The Green Room at Crosstown Arts
1350 Concourse Ave. #280
Memphis, TN 38104
United States
Dec 16, 2021
at 7:30pm to 9:30pm
Black Opry, the online home for both Black artists and Black fans of country, blues, folk, and Americana music, will bring their Black Opry Revue to Memphis this December. The celebrated outlet, founded by country music journalist and activist Holly G, will bring a stellar lineup to The Green Room at Crosstown Arts for a one-night-only performance on December 16, 2021. Featured artists include Lizzie No, Jett Holden, Roberta Lea, Tylar Bryant, and Reverend Shawn Amos, with special guest Toni Mack. 
A celebration of country and Americana's best voices, the event shines a much-deserved and needed spotlight on Black artists within these genres.
The concert follows The Black Opry's historic presence at AmericanaFest 2021, including their official panel Black Opry Presents: The Unbroken Black Circle, and a recent feature by NPR Music.
Proof of COVID-19 vaccination or proof of a negative COVID-19 test that was administered by or under the supervision of a healthcare provider within 48 hours of the concert date is required for entry. Masks must be worn throughout the show.