The Everest Base Camp Trek Experience — REI Memphis
Mar 24, 2023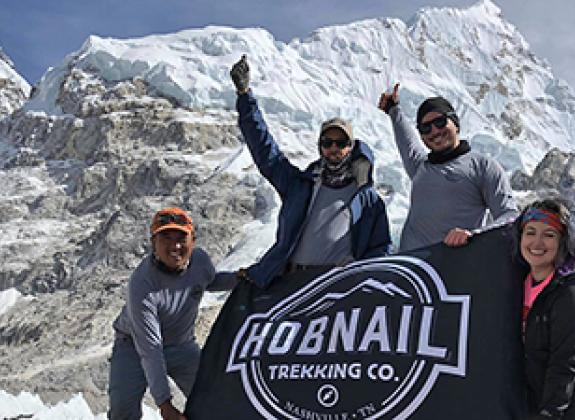 REI
5897 Poplar Ave
Memphis, TN 38119
United States
REI of Memphis will host "The Everest Base Camp Trek Experience" on Friday, March 24, at 6 pm. The presentation will be conducted by Mark & Holly Johnson, owners of Hobnail Trekking Co., based out of Nashville. Hobnail Trekking Co. is the only Southeast U.S.-based adventure travel company that offers adventures in the Himalayas, Peru, European Alps, and other epic places.
This is a free, hour-long multi-media presentation that focuses on the iconic 14-day Everest Base Camp trek in Nepali Himalayas, a bucket-list item for many hikers and adventure travelers. It will cover training, lodging, trail conditions, Nepali culture, food, gear, and much more. It's important to note that this is NOT about climbing Mt. Everest! The trek to Base Camp is doable for almost anyone and is very popular among retirement-age people as well as younger hikers.
REI will provide seating, refreshments, and in-store discounts the night of the event. Hobnail will offer a $250 discount on any trek for attendees who book within three months of this event.
REI encourages any outdoor enthusiast to attend this event — not just people who are planning to do this hike themselves.