Palm Sunday Celebration
Apr 2, 2023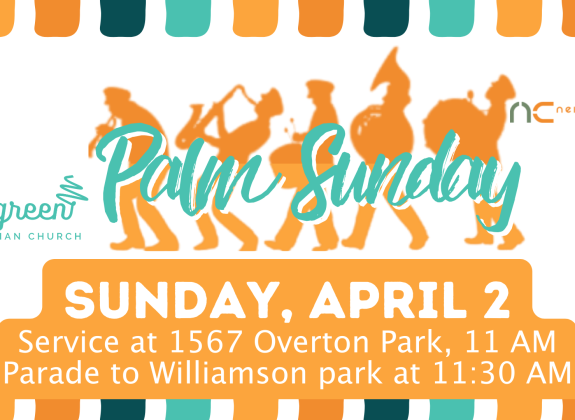 Evergreen Presbyterian Church
1567 Overton Park Ave
memphis, TN 38112
United States
Apr 2, 2023
at 11:00am to 12:30pm
On Sunday, April 2nd Evergreen Presbyterian Church and Neighborhood Church will be hosting a Palm Sunday celebration! We'll have a short worship service and a second line-style parade led by the Mighty Souls Brass Band! There will be crafts and activities for everyone at the park and an Easter Egg hunt for the kids! This event is free and open for all to attend. So please, join us!
A short service will be held at the church (1567 Overton Park) at 11 am.
The parade will start at 11:30am and we'll walk from the church to Williamson Park just around the corner. 
Dress comfy!