Cars on Main 2023
Oct 28, 2023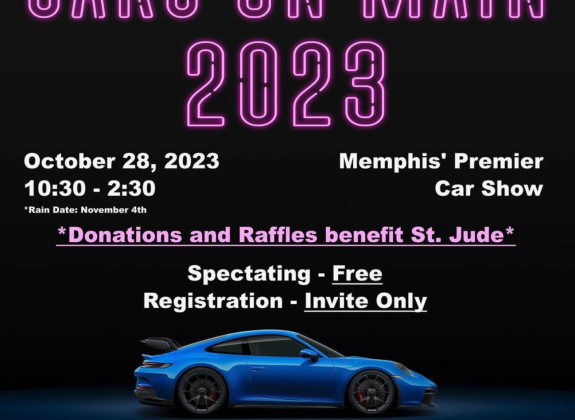 Riverside Drive
Riverside Drive
Memphis, TN 38103
United States
Oct 28, 2023
at 10:30am to 2:30pm
Price:
Spectating- Free
Registration- Invite Only
Memphis' premier car show is doubling in size and moving to a new, bigger venue for 2023! Cars on Main is still the same formula: individually invite the best cars around to create an event like none other. No boring cars. Every car is worth looking at and this year we have twice as many and we're also adding live music to the party. Totally free to attend, but bring your wallet as we try to raise as much money as possible for St Jude! And we will also have plenty of great food trucks. Event will be between Jefferson and Monroe streets. 
-Rain date is Nov 4.
-CARS ON DISPLAY ARE BY INVITATION ONLY. YOU WILL NOT BE ABLE TO SHOW YOUR CAR IF YOU AREN'T ON THE LIST.