Summer Rock Camp
May 30, 2022 -Aug 1, 2022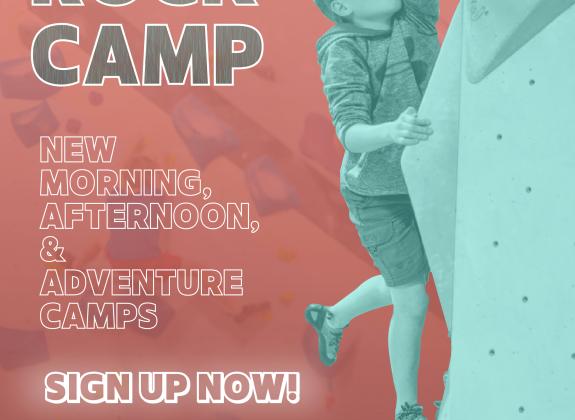 High Point Climbing and Fitness
21 N. Humphreys Blvd
Memphis, TN 38120
United States
May 30, 2022 – Aug 1, 2022
at 8:00am to 12:00pm
May 30, 2022 at
8:00am – 12:00pm
May 31, 2022 at
8:00am – 12:00pm
Jun 1, 2022 at
8:00am – 12:00pm
Jun 2, 2022 at
8:00am – 12:00pm
Jun 3, 2022 at
8:00am – 12:00pm
Jun 6, 2022 at
8:00am – 12:00pm
Jun 7, 2022 at
8:00am – 12:00pm
Jun 8, 2022 at
8:00am – 12:00pm
Jun 9, 2022 at
8:00am – 12:00pm
Jun 10, 2022 at
8:00am – 12:00pm
Jun 13, 2022 at
8:00am – 12:00pm
Jun 14, 2022 at
8:00am – 12:00pm
Jun 15, 2022 at
8:00am – 12:00pm
Jun 16, 2022 at
8:00am – 12:00pm
Jun 17, 2022 at
8:00am – 12:00pm
Jun 20, 2022 at
8:00am – 12:00pm
Jun 21, 2022 at
8:00am – 12:00pm
Jun 22, 2022 at
8:00am – 12:00pm
Jun 23, 2022 at
8:00am – 12:00pm
Jun 24, 2022 at
8:00am – 12:00pm
Jun 27, 2022 at
8:00am – 12:00pm
Jun 28, 2022 at
8:00am – 12:00pm
Jun 29, 2022 at
8:00am – 12:00pm
Jun 30, 2022 at
8:00am – 12:00pm
Jul 1, 2022 at
8:00am – 12:00pm
Jul 4, 2022 at
8:00am – 12:00pm
Jul 5, 2022 at
8:00am – 12:00pm
Jul 6, 2022 at
8:00am – 12:00pm
Jul 7, 2022 at
8:00am – 12:00pm
Jul 8, 2022 at
8:00am – 12:00pm
Jul 11, 2022 at
8:00am – 12:00pm
Jul 12, 2022 at
8:00am – 12:00pm
Jul 13, 2022 at
8:00am – 12:00pm
Jul 14, 2022 at
8:00am – 12:00pm
Jul 15, 2022 at
8:00am – 12:00pm
Jul 18, 2022 at
8:00am – 12:00pm
Jul 19, 2022 at
8:00am – 12:00pm
Jul 20, 2022 at
8:00am – 12:00pm
Jul 21, 2022 at
8:00am – 12:00pm
Jul 22, 2022 at
8:00am – 12:00pm
Jul 25, 2022 at
8:00am – 12:00pm
Jul 26, 2022 at
8:00am – 12:00pm
Jul 27, 2022 at
8:00am – 12:00pm
Jul 28, 2022 at
8:00am – 12:00pm
Jul 29, 2022 at
8:00am – 12:00pm
Aug 1, 2022 at
8:00am – 12:00pm
Price:
Members: $214 
Member Sibling Discount: $204
Non Members: $234
Non Member Sibling Discount: $222
Summer Rock Camp is a great way for kids to learn about and experience rock climbing in a fun non-intimidating atmosphere. This summer we are offering morning (8AM-12PM) and afternoon (1PM-5PM) sessions every week from May 30th to August 1st. Lessons, games, and activities will rotate each week so that repeat campers will be able to learn new material! We have member and sibling discounts so if you are a member or enroll multiple kids you can save money. Sign up online through our website or at the front desk!