"September Song" Art Gallery Exhibit
Aug 28, 2022 -Sep 25, 2022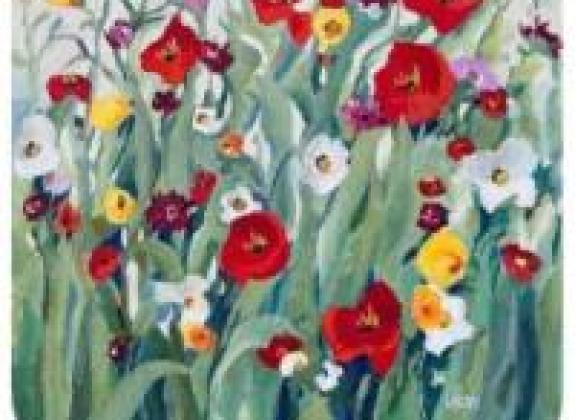 St. George's Art Gallery
St. George's Episcopal Church
2425 S. Germantown Road
Germantown, TN 38138
United States
Aug 28, 2022 – Sep 25, 2022
at 9:30am to 4:30pm
Aug 28, 2022 at
9:30am – 4:30pm
Aug 29, 2022 at
9:30am – 4:30pm
Aug 30, 2022 at
9:30am – 4:30pm
Aug 31, 2022 at
9:30am – 4:30pm
Sep 1, 2022 at
9:30am – 4:30pm
Sep 2, 2022 at
9:30am – 4:30pm
Sep 3, 2022 at
9:30am – 4:30pm
Sep 4, 2022 at
9:30am – 4:30pm
Sep 5, 2022 at
9:30am – 4:30pm
Sep 6, 2022 at
9:30am – 4:30pm
Sep 7, 2022 at
9:30am – 4:30pm
Sep 8, 2022 at
9:30am – 4:30pm
Sep 9, 2022 at
9:30am – 4:30pm
Sep 10, 2022 at
9:30am – 4:30pm
Sep 11, 2022 at
9:30am – 4:30pm
Sep 12, 2022 at
9:30am – 4:30pm
Sep 13, 2022 at
9:30am – 4:30pm
Sep 14, 2022 at
9:30am – 4:30pm
Sep 15, 2022 at
9:30am – 4:30pm
Sep 16, 2022 at
9:30am – 4:30pm
Sep 17, 2022 at
9:30am – 4:30pm
Sep 18, 2022 at
9:30am – 4:30pm
Sep 19, 2022 at
9:30am – 4:30pm
Sep 20, 2022 at
9:30am – 4:30pm
Sep 21, 2022 at
9:30am – 4:30pm
Sep 22, 2022 at
9:30am – 4:30pm
Sep 23, 2022 at
9:30am – 4:30pm
Sep 24, 2022 at
9:30am – 4:30pm
Sep 25, 2022 at
9:30am – 4:30pm
Price:
No charge for gallery admission.  Paintings are individually priced for sale. 
The walls of St. George's Art Gallery will be a burst of color with the solo exhibit by local artist, Libby Anderson, of her colorful floral oil and acrylic paintings during September. Anderson has been drawing and painting since childhood, studying art and art education, and pursuing a teaching career in Mississippi and Tennessee.   She continued studying and refining her technique in Tennessee and Pennsylvania, first in watercolors and then in oils. Anderson is a frequent exhibiter in the Memphis area and says that "I am having the best time of my life' painting what I love and meeting new people from all over the world. Life is good!"
Please note: a portion of the proceeds from sales in The Gallery supports the work of Carpenter Art Garden, which brings the arts to the underserved Binghampton community. St. George's Art Gallery is located within St. George's Episcopal Church and is accessed through the front doors.  The Gallery is open M – F from 9:30 a.m. – 4 p.m. and Sundays from 9:00 a.m. to 12:30 p.m.