Art Club with Joi Purvy
Dec 9, 2023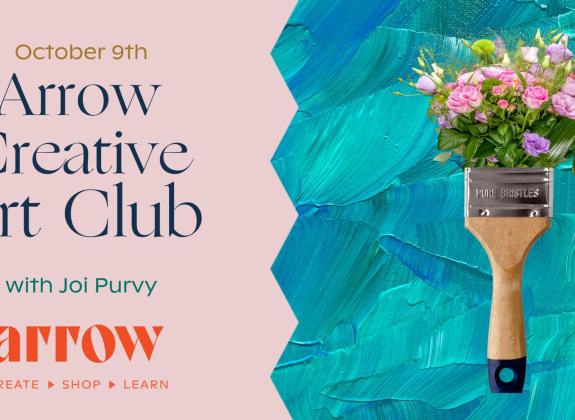 Arrow Creative
653 Philadelphia St.
Memphis, TN 38104
United States
Dec 9, 2023
at 6:00pm to 8:00pm
Join us at Arrow Creative for our monthly art club ! Each month we will be hosting a 2-hour art session led by local artist Joi Purvy. In October's session we will be doing mixed media collages!
Enjoy a creative and hands-on class where you'll flex your creative muscles and create your own mixed media painting utilizing acrylic paint and collaging! Joi will assist you along the way and be there to teach painting and collaging tips and tricks so you will go home with your own unique, one of a kind mixed media collage.
Must be 21+ to attend. Bring your own drinks/snacks!
REFUND POLICY: If Arrow Creative cancels a class , participants have the option of a refund or may receive a coupon code for the cost of the class to be used towards another class (may have to pay additional cost if class is more expensive) If a participant is unable to attend: 24 hours notice before or no show - no refund; 48 hours notice before - must pay class supplies cost, remainder can be used toward another class through coupon code; more than 48 hours notice - Coupon code for full amount to be used toward another class at Arrow.