South Memphis Glide Rides
Oct 9, 2021 -Oct 30, 2021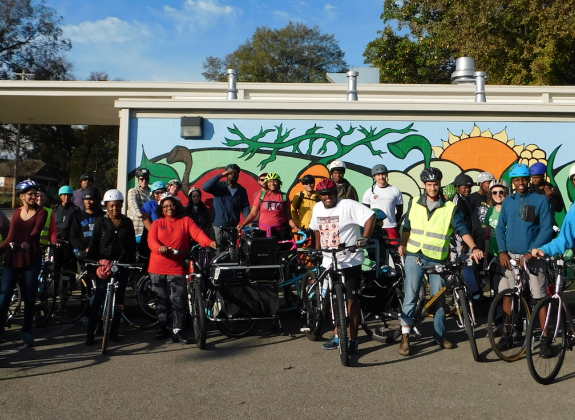 South Memphis Farmers Market
1400 Mississippi Boulevard
Memphis, TN 38106
United States
Oct 9, 2021 – Oct 30, 2021
at 11:00am to 1:00pm
Oct 9, 2021 at
11:00am – 1:00pm
Oct 16, 2021 at
11:00am – 1:00pm
Oct 23, 2021 at
11:00am – 1:00pm
Oct 30, 2021 at
11:00am – 1:00pm
The South Memphis Glide Rides are back! Starting October 9 - October 30, join us at the South Memphis Farmers Market every Saturday for another series of rides.
Attendees should be able to ride for about an hour at an easy pace. All children MUST be accompanied by an adult.
Guests should arrive before 10:30 AM to borrow a bike, and air up the tires if needed. If you have your own bike, please bring it with you. We will have some adult-sized bicycles available to borrow on a first-come, first-served basis. Rides roll out promptly at 10:40 AM.