Smokey Joe's Cafe
Apr 29, 2022 -May 29, 2022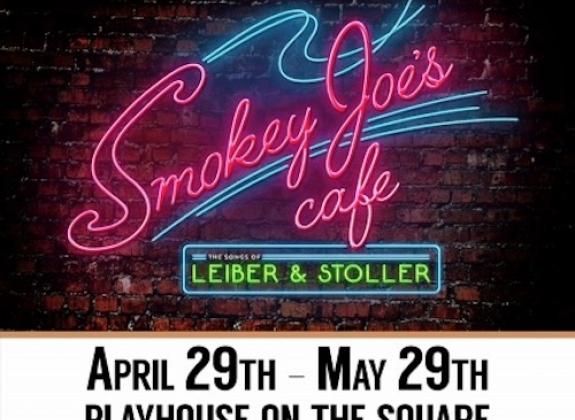 Playhouse on the Square
66 S. Cooper St
Memphis, TN 38104
United States
Apr 29, 2022 – May 29, 2022
at 8:00pm
The Broadway sensation celebrating the songs of Leiber and Stoller returns to the Birthplace of Rock and Roll!  Featuring hits like "Spanish Harlem," "Yakety Yak," "Love Potion #9," and "Jailhouse Rock."  Smokey Joe's Café will have audiences dancing in the aisles.
Performances will run Thursday - Saturday 8:00 pm curtain and with 2:00 pm on Sunday from April 29th - May 29th, 2022. For tickets, call the Box Office at (901) 726-4656 or visit our website. Group rates are also available. 
For questions and booking, please contact Playhouse on the Square Director of Community Relations, Marcus Cox (901) 937-6496.