The Orpheum Presents: Candlelight Concerts: Symphony Sounds: Made for Brass
May 21, 2021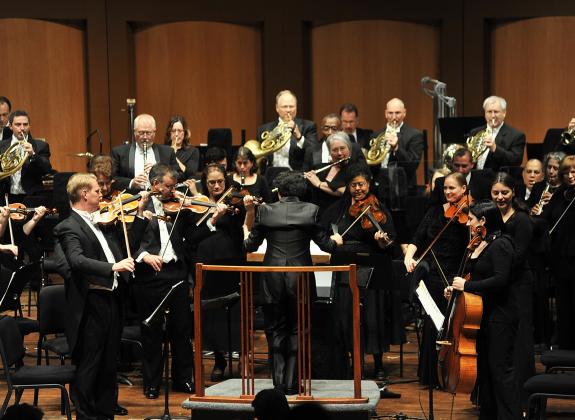 The Halloran Centre
225 S. Main St.
Memphis, TN 38103
United States
Gather under the stars for music by members of the Memphis Symphony Orchestra's brass section. Experience the bold and dynamic sound of the beloved brass musicians.
About Candlelight Concerts
You've seen shows with us in art deco elegance and modern sophistication, but now we invite you to a new experience with the Orpheum Theatre Group — music under the stars.
To welcome some of Memphis' best talent, we've transformed the Front Street side of our campus into a candlelight concert venue. Scan your tickets and discover a stage surrounded by hundreds of candles, socially distanced seating, food trucks, and bars. Think of it as your own Orpheum outdoor lounge.
Add a spark to your evenings this spring and enjoy the cool downtown air and even cooler Memphis music at the Orpheum's first-ever series of Candlelight Concerts.
In case of rain, the concert will take place on Saturday, May 22, 2021, and all tickets will be honored.
The Say Cheese! food truck will be parked during the show to add Memphis eats to the Memphis sound!