Memphis Farmers Market Downtown
Apr 3, 2021 -Oct 30, 2021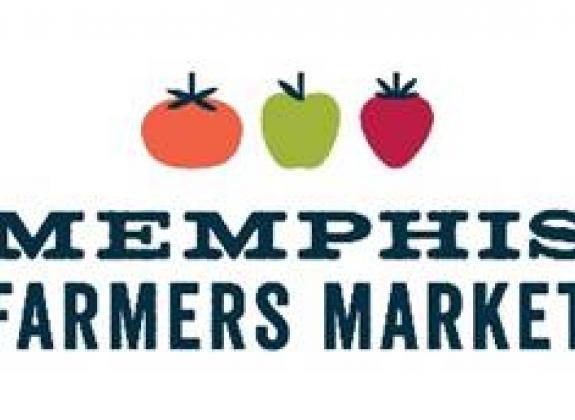 Memphis Farmers Market
S Front & W GE Patterson
Memphis, TN 38103
United States
Apr 3, 2021 – Oct 30, 2021
at 8:00am to 1:00pm
Apr 3, 2021 at
8:00am – 1:00pm
Apr 10, 2021 at
8:00am – 1:00pm
Apr 17, 2021 at
8:00am – 1:00pm
Apr 24, 2021 at
8:00am – 1:00pm
May 1, 2021 at
8:00am – 1:00pm
May 8, 2021 at
8:00am – 1:00pm
May 15, 2021 at
8:00am – 1:00pm
May 22, 2021 at
8:00am – 1:00pm
May 29, 2021 at
8:00am – 1:00pm
Jun 5, 2021 at
8:00am – 1:00pm
Jun 12, 2021 at
8:00am – 1:00pm
Jun 19, 2021 at
8:00am – 1:00pm
Jun 26, 2021 at
8:00am – 1:00pm
Jul 3, 2021 at
8:00am – 1:00pm
Jul 10, 2021 at
8:00am – 1:00pm
Jul 17, 2021 at
8:00am – 1:00pm
Jul 24, 2021 at
8:00am – 1:00pm
Jul 31, 2021 at
8:00am – 1:00pm
Aug 7, 2021 at
8:00am – 1:00pm
Aug 14, 2021 at
8:00am – 1:00pm
Aug 21, 2021 at
8:00am – 1:00pm
Aug 28, 2021 at
8:00am – 1:00pm
Sep 4, 2021 at
8:00am – 1:00pm
Sep 11, 2021 at
8:00am – 1:00pm
Sep 18, 2021 at
8:00am – 1:00pm
Sep 25, 2021 at
8:00am – 1:00pm
Oct 2, 2021 at
8:00am – 1:00pm
Oct 9, 2021 at
8:00am – 1:00pm
Oct 16, 2021 at
8:00am – 1:00pm
Oct 23, 2021 at
8:00am – 1:00pm
Oct 30, 2021 at
8:00am – 1:00pm
HOWDY Y'ALL! WE'RE GLAD YOU'RE COMING TO SHOP LOCAL!
Please follow the rules below to make sure everyone has the best experience at the Market.
If you are sick, stay home.

Face masks required for everyone over age two.

Please obey social distancing guidelines (6 feet apart).

EBT & Market tokens are available at the at the info table.

If you can use a cashless app, please do! Many vendors will be accepting Venmo, PayPal, Cash App.
*We are compliant with Shelby County Health Department safety measures.
Providing Fresh Produce & Quality Product Since 2006
Since 2006, the Memphis Farmers Market has provided fresh and local foods to Downtown Memphis. Through dedication, hard work and immense community support, the Market grew over the next several years, adding not only more produce farmers, but prepared foods and kitchen and garden artisans as well.
The Market strives to educate the community about eating local, nutrition and food choices. Join us, April – October, every Saturday from 8AM to 1PM right downtown. Enjoy live music and weekly themed events and fun programs.