May We All
Jan 20, 2022 -Feb 20, 2022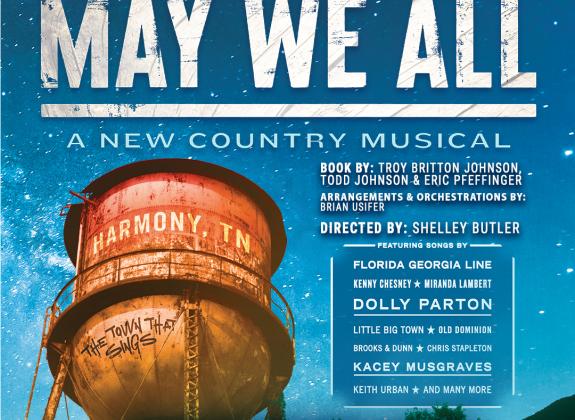 Playhouse on the Square
66 S. Cooper St
Memphis, TN 38104
United States
Jan 20, 2022 – Feb 20, 2022
at 8:00pm
Playhouse on the Square will produce this country music world premiere, written by the members of CMA award-winning group, Florida Georgia Line.  A fledgling country singer from small town America comes home after a rough start in Nashville.  While home, she discovers that her roots may take her a lot further than her dreams ever could. The musical includes country music hits like Can't Go Back, Achy Breaky Heart, Thank God, I'm a Country Boy, and Jolene.
Performances will run Thursday - Saturday 8:00 pm curtain and with 2:00 pm curtain on Sunday from January 21st - February 20th, 2022. For tickets, call the Box Office at (901) 726-4656 or visit our website. Group rates are also available. 
For questions and booking, please contact Playhouse on the Square Director of Community Relations, Marcus Cox (901) 937-6496.