Little Shop of Horrors
Dec 21, 2021 -Dec 22, 2021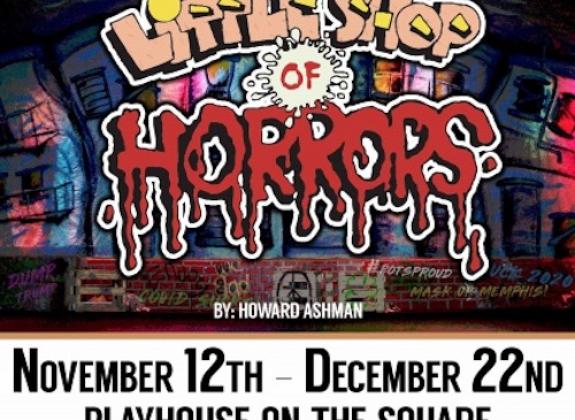 Playhouse on the Square
66 S. Cooper St
Memphis, TN 38104
United States
Dec 21, 2021 – Dec 22, 2021
at 8:00pm to 10:00pm
Dec 21, 2021 at
8:00pm – 10:00pm
Dec 22, 2021 at
8:00pm – 10:00pm
When a "Mean Green Mutha From Outaspace" lands in your flower shop, what do you do? Feed it people of course! Hapless flower shop worker, Seymour, only wants the love of his life to notice him. When his little blood sucking plant grows to become the talk of the town, Seymour will get more than he bargained for. 
Performances will run Thursday - Saturday 8:00 pm curtain and with 2:00 pm curtain on Sunday from November 12th - December 22nd, 2021. For tickets, call the Box Office at (901) 726-4656 or visit our website. Group rates are also available. 
For questions and booking, please contact Playhouse on the Square Director of Community Relations, Marcus Cox (901) 937-6496.