GRACELAND PERFORMING ARTS CAMP
Jul 13, 2021 -Jul 18, 2021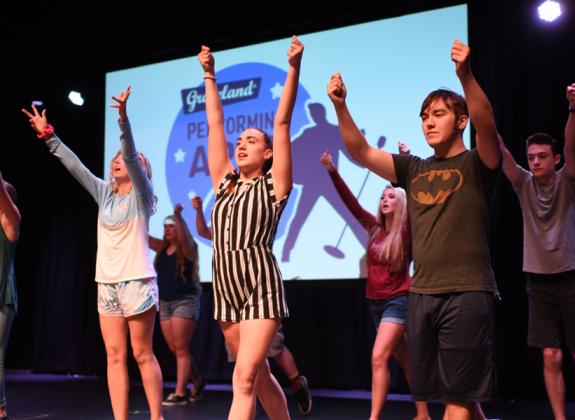 Graceland Soundstage
3717 Elvis Presley Blvd.
Memphis, TN 38116
United States
Jul 13, 2021 – Jul 18, 2021
Graceland is so excited to announce that the Graceland Performing Arts Camp will return in 2021 on July 13 - 18.
In addition, Camp Director Katelyn Nichols will return along with her amazing team of counselors!
We can't wait to welcome our campers back to Graceland this summer for a week of fun! Graceland's Performing Arts Camp in Memphis is the perfect summer getaway not only for kids - but for the whole family! While kids learn all about singing, acting and dancing during the day at camp, parents are free explore Memphis, relax by the pool at The Guest House at Graceland and enjoy Graceland Archives presentations and tours.
The Graceland Performing Arts Camp is open to kids ages 6-18.