Fright-tober at Crosstown Theater: Us
Oct 23, 2021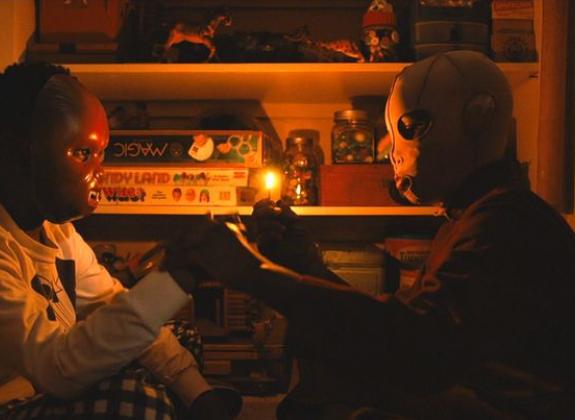 Crosstown Theater
1350 Concourse Avenue
Memphis, TN 38104
United States
Oct 23, 2021
at 7:00pm to 9:00pm
Crosstown Concourse presents a matinee screening of Us at Crosstown Theater.
Throughout the month of October, Crosstown Concourse presents Fright-tober at Crosstown Theater! Join us every Saturday in October for spooky, kid-friendly matinees (2 pm) and even spookier adult-themed horror films in the evenings (7 pm). Films programmed by Crosstown Arts. Tickets are free, but capacity is limited so registration is required.
Us (2019, Rated R)
A family's serene beach vacation turns to chaos when their doppelgängers appear and begin to terrorize them.
Director: Jordan Peele
Starring Lupita Nyong'o, Winston Duke, and Elisabeth Moss