FIELDAZE 2021
Select Dates in November
Nov 5, 2021 -Nov 7, 2021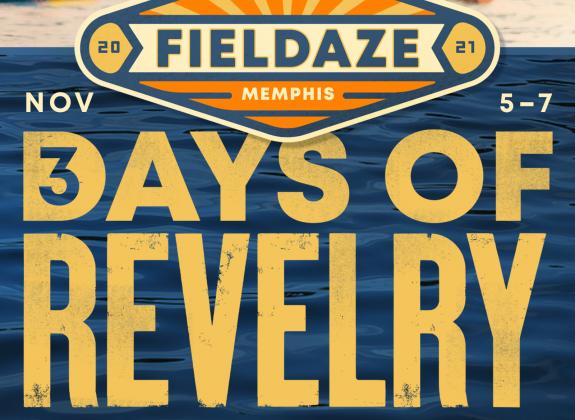 Nov 5, 2021 – Nov 7, 2021
at 5:00pm to 9:00pm
Nov 5, 2021 at
5:00pm – 9:00pm
Nov 6, 2021 at
8:00am – 10:00pm
Nov 7, 2021 at
9:00am – 6:00pm
THREE DAYS OF REVELRY BY THE RIVER.
Want to see what Memphis' outdoors has to offer? Here's your chance. Fieldaze is a three-day event highlighting our city's outdoor activities—from recreational and leisurely to advanced and competitive. Its festival-style itinerary showcases existing signature outdoor events with new and reimagined fitness, dining, and entertainment programs open to the public.
The event kicks off on Friday, November 5, at our weekend-long HOME BASE—Wiseacre Downtown, where you can meet your fellow Fieldazers during packet pickup. Carb load with great food from Little Bettie and imbibe the finest drafts available.
HEADLINERS
- The 5th annual Peer Power BRX Half Marathon + 5K (Sat., 11/6)
- (NEW) Huzzah! on the Harbor Kayak Memphis Race (Sat., 11/6)
- Annual Outdoors Inc. Grit & Grind Gravel Grinder Bike Race (Sun., 11/7)
This event is possible thanks to our sponsors: Downtown Memphis, Memphis Travel, Wiseacre Brewing Company, Hyatt Centric Beale Street Memphis. Thank you to the dozens of outdoor-affiliated organizations for hosting events during this fun weekend.