Bailey Bigger at Crosstown Arts
Jan 28, 2022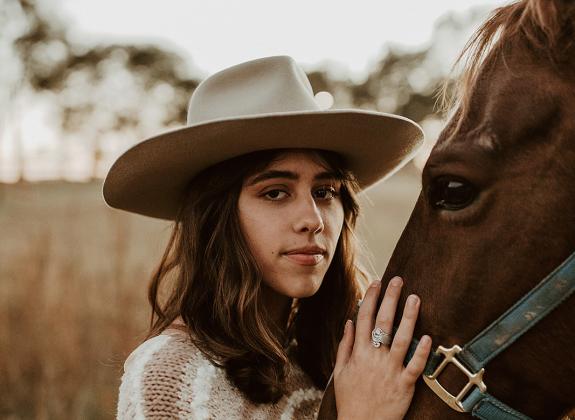 The Green Room at Crosstown Arts
1350 Concourse Ave.
Suite 280
Memphis, TN 38104
United States
Jan 28, 2022
at 7:30pm to 9:00pm
Crosstown Arts presents a night of original music by Bailey Bigger and her bluegrass band, featuring Mark Edgar Stuart, Eric Lewis, Andy Ratliff, and Wyly Bigger, plus special guest Rowdy Franks who will open. Bailey is promoting her new full-length album "Coyote Red," which will be released in the spring. Come out and support your local Memphis folk scene!
TICKETS: $12 advance | $15 at the door
Doors at 7 pm | Show at 7:30 pm
About Bailey Bigger:
Born and raised in small town Marion, Arkansas, just outside of the musically historic city of Memphis, Tennessee, Bailey has always had a passion for songwriting. Picking up the guitar at only nine years old, she began to write songs within the first week of playing. With early influences including John Denver, Joni Mitchell, and John Prine, Bailey's songs represent an era of authentic sound and songwriting that sometimes seems lost in today's music industry.
At the age of 17, Bailey won "Memphis' Best Song of 2017" for her original song "Wildflower." Since then, she has performed at many festivals and venues, including Celebrate Memphis, AmericanaFest, and many more. She has also recorded at studios such as Dark Horse Studios, Sun Studios, and Ardent Studios, and she signed a record deal with Big Legal Mess Records at the age of 20. She has also been recognized as a top ten up-and-coming Americana artist you should be listening to by Ditty TV, a songwriter you should be listening to by Memphis Magazine, and was most recently named Memphis' 2020 "Newcomer of the Year" by The Commercial Appeal. Bailey is working on her new release, the full-lenth "Coyote Red" album, with Madjack Records, and it will be released in the spring of 2022.
"Every now and again, one of those quintessentially shining voices appears, and now is definitely one of those times." — Melissa Clarke (Americana Highways)
"… certainly her skills as a songwriter and vocalist were obvious. Her unaffected alto, reminiscent of Buffy Sainte-Marie, was the perfect vehicle for her simple, deft turns of phrase." — Alex Greene (Memphis Flyer)
About Rowdy Franks:
Rowdy Franks is a West Tennessee native with a passionate and soulful voice. Raised on a mixing pot of genres, he has a unique musical style. His songs (original and cover) combine a blend of rock, soul, blues, and country. Rowdy currently plays throughout the Mid-south as a solo act and with his band "Rowdy Franks and the Strays."