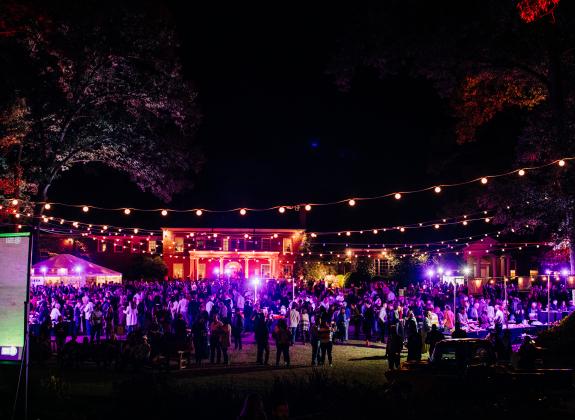 Dixon Gallery and Gardens
4339 Park Ave
Memphis , TN 38104
United States
Gather on the Dixon's South Lawn starting at 7:00pm for live music, tastings from local restaurants, drinks, an auction, and art sale, all while enjoying a roaring bonfire.   
Art on Fire is the Dixon's annual fundraiser that directly supports the Dixon's education programs. The Dixon is committed to supporting educators in the greater Memphis region and reached over 25,000 students last year via our school outreach program. Further, the Dixon offers art classes to senior groups and individuals with Alzheimer's along with their caregivers. Art therapy programs are designed for at-risk youth and young people and adults with developmental challenges. This is just a sampling of the Dixon's education programs, and all are funded through Art on Fire.