Woodland Discovery Playground at Shelby Farms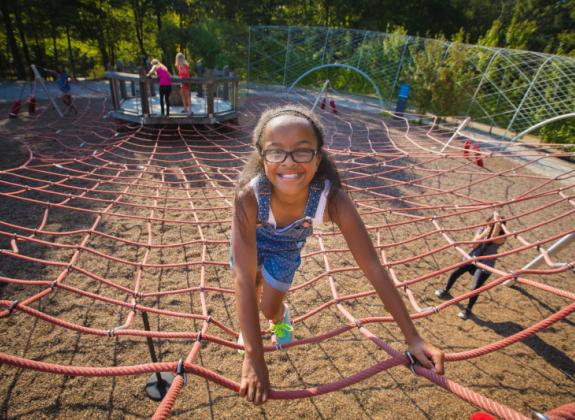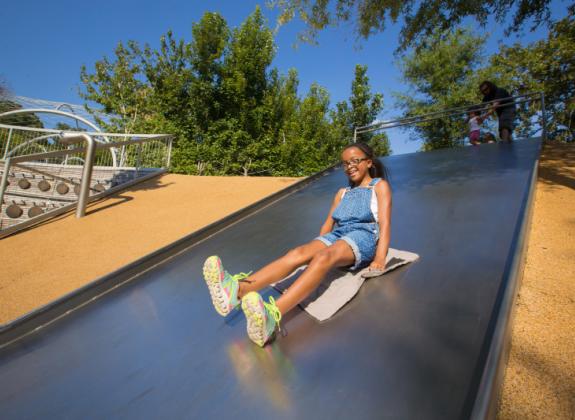 Location
500 N Pine Lake Dr
The Woodland Discovery Playground is a unique, 3.5 acre environmentally sustainable playground at Shelby Farms.
Before they started work on the playground, the designers consulted with kids to find out exactly what they wanted in a playground. The result is stunning – several large "nests" where kids can slide, swing, climb, make noise and build sandcastles. Each nest has activities that are appropriate for a wide age group and range of abilities. As a bonus for the clumsy, the surface of the playground is made from bouncy recycled rubber.
Woodland Discovery Playground is located in the Plough Park area of Shelby Farms. There's plenty of parking, space for picnics and large, clean restrooms.
Amenities ▲
General Information
Neighborhoods