University of Memphis Tigers Football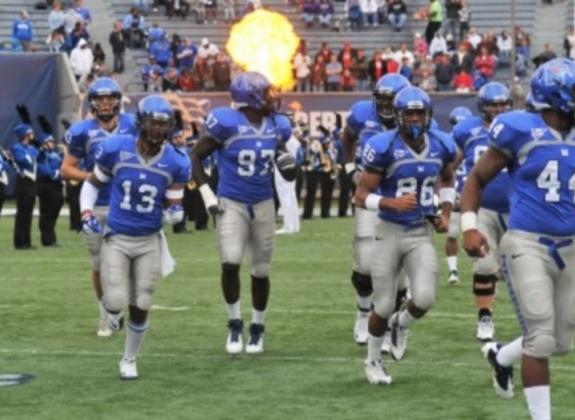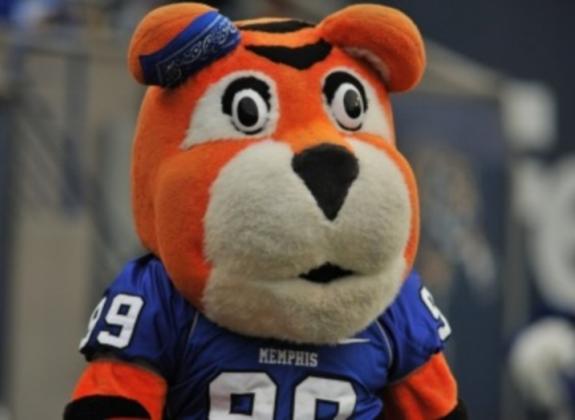 Location
335 S Hollywood St.
Memphis is ablaze with golden shades of yellow, orange and red during the fall months. But, as soon as the autumn air turns crisp, locals don their favorite color – Tiger blue.
It's very easy to recognize these diehard University of Memphis Tiger football fans. They fill Liberty Bowl Stadium with a sea of blue jerseys, hoodies, poms, and of course, giant #1 foam hands come game day.
Now, if you love the college football experience, make sure you get there early to join the tailgate parties at Tiger Lane. Hundreds of reserved parking spaces welcome you to the ultimate Tiger football pregame party. The smell of smoky brats in the air will lead you to the grassy spaces available for grilling and to make things completely convenient, there are electrical outlets. Tiger Lane is great for familes and kids too!
The 2019 University of Memphis football team kick off the American Athletic Conference with home games against:
2019 Memphis Football Schedule
Saturday, August 31 vs. OLE MISS
Saturday, September 7 vs. SOUTHERN
Saturday, September 14 @ South Alabama
Thursday, September 26 vs. NAVY * (ESPN)
Saturday, October 5 @ UL Monroe
Saturday, October 12 @ Temple
*Saturday, October 19 vs. TULANE
*Saturday, October 26 @ Tulsa
*Saturday, November 2 vs. SMU
*Saturday, November 16 @ Houston
*Saturday, November 23 @ USF
*Friday, November 29 vs. CINCINNATI
* (ESPN Networks)
Buy your tickets online or call 888-867-UOFM
Amenities ▲
Facility Amenities
Group Information
Neighborhoods